Warhawk Voices — Brian Duckwitz
February 22, 2019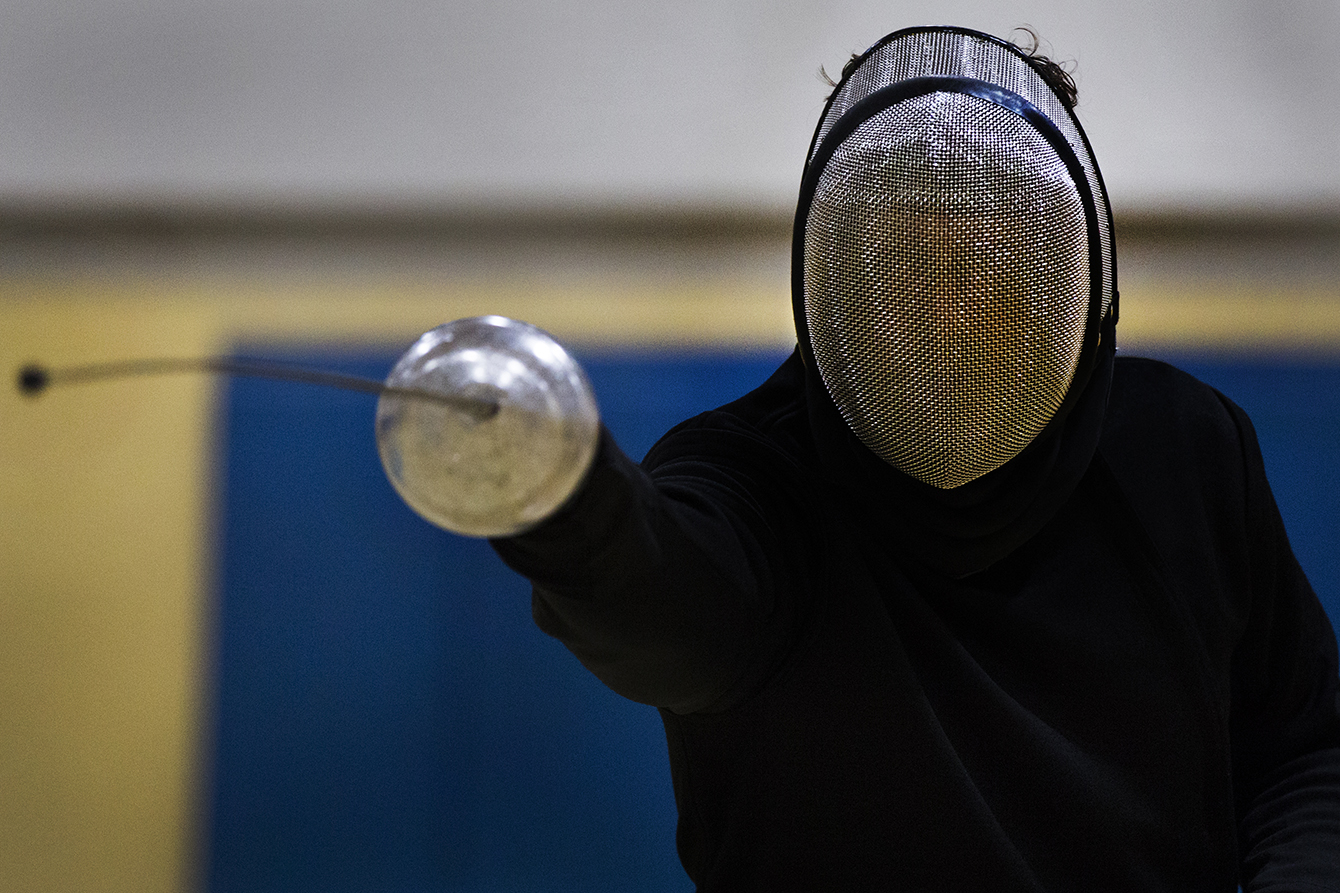 Although the pen might be mightier than the sword, one UW-Whitewater faculty member teaches students how to use both.

Brian Duckwitz, a senior lecturer, teaches English, science fiction literature and fencing at UW-Whitewater's Rock County campus. He also recently became the adviser and coach for the fencing club on the university's main campus.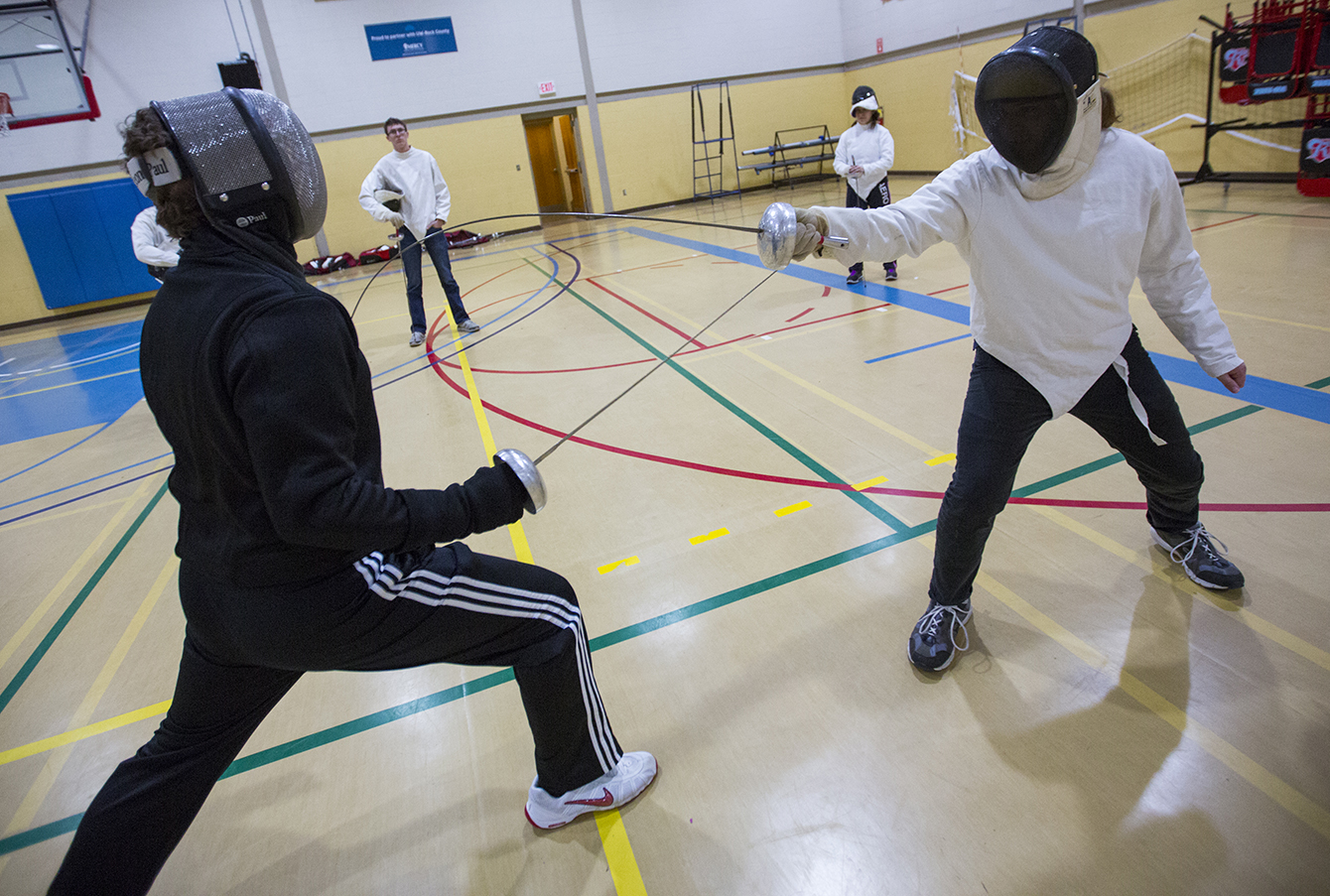 "Fencing is an opportunity for our students that they can't get anywhere else as a for-credit class. In fencing, they learn resilience and grit. Fencing is new and strange to all of them and they just have to stick with it. It's like college in general."

As a teacher, Duckwitz sees the parallels between fencing and writing.

"When I think about students, often they're very self-conscious when you ask a question. In fencing, when you make an action, an attack, it has to be with intention. It can't be half-hearted."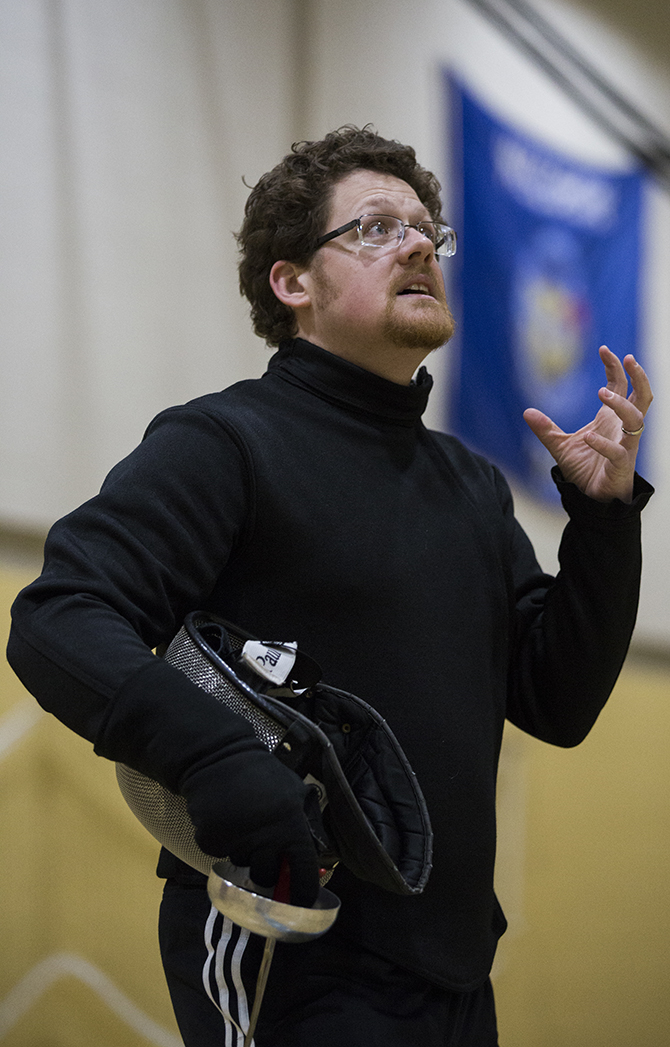 "Knowing your audience in writing is like knowing your opponent in fencing. Does your opponent have certain tendencies? In writing, you have to know your audience and think carefully about who they are. I had students doing an activity, thinking about their audience and writing three different letters: to their parents, to their best friend and to the financial aid office. Some of them did it with intention and really thought about it. It pays off when you really apply yourself like that."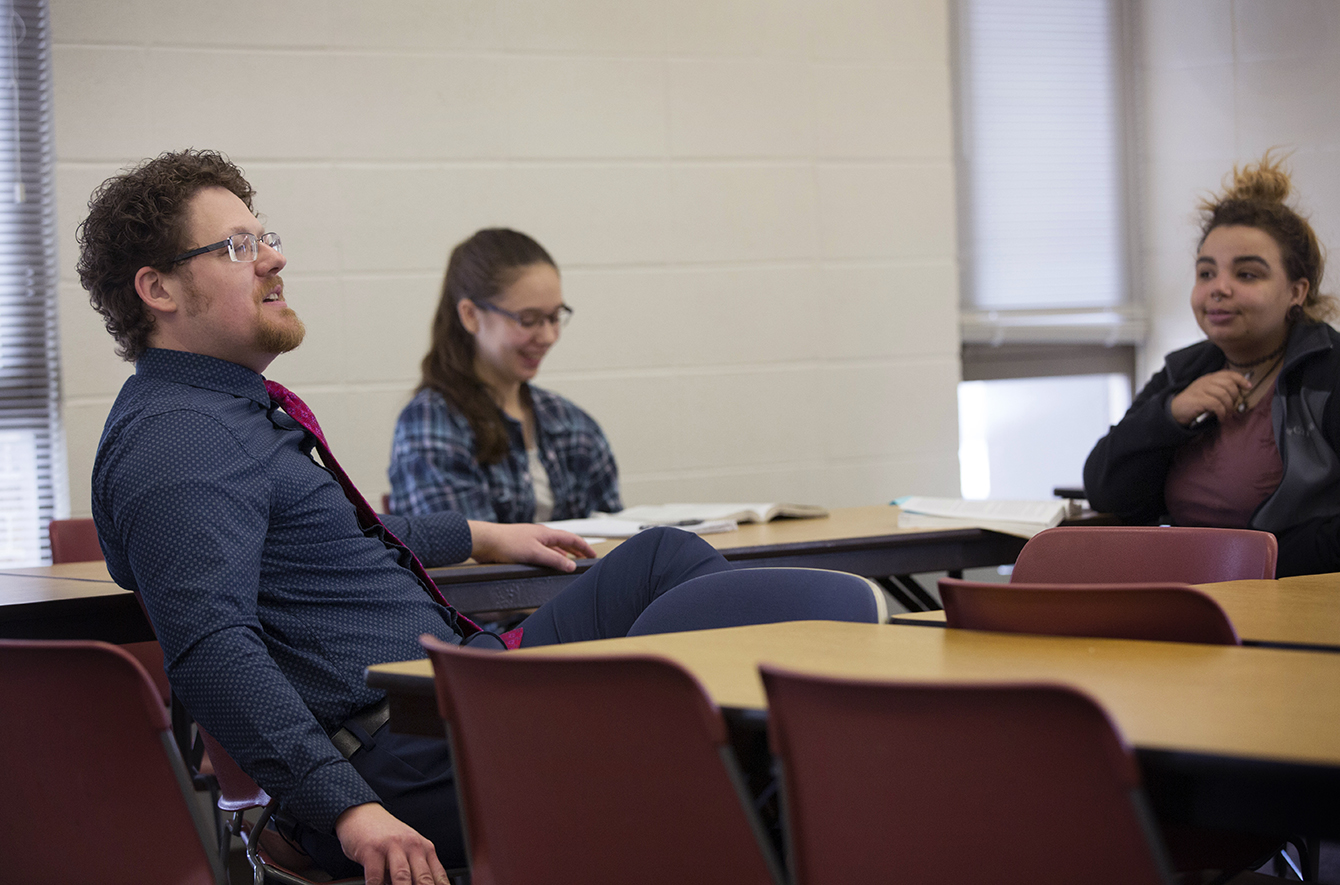 "I really just love watching students improve. You can see their 'learning moment' right in front of your eyes. With fencing, it's right there. They have that touch that they've been working on. With writing, it's more gradual and not always as obvious."