Campus Kudos
Kudos to Carol Terracina-Hartman, lecturer in communication, who co-authored an article published in Newspaper Research Journal titled "Policy, economic themes dominate ethanol headlines," with Bruno Takahashi and Katheryn Amman from Michigan State University, and Mark Meisner from George Mason University.
Kudos to Ann Garvin, professor of health, physical education, recreation and coaching, who was a featured writer for Psychology Today.
Kudos to the students, faculty and staff members who were among the 2017 Campus Awards winners.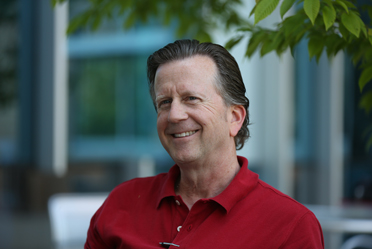 Student to become first-ever to defend dissertation
Stephen Gray, doctoral candidate in the Doctorate of Business Administration program, will present his dissertation, "Credit Decisions and the Effects of Earnings Quality," at 1:30 p.m. on Tuesday, May 23, in Timmerman Auditorium in Hyland Hall. The committee will be chaired by Arjan Premti, assistant professor of finance and business law. The presentation is open to the public. This is the first DBA candidate to present a dissertation defense. We hope you will consider attending in recognition of this milestone for UW-Whitewater graduate education.