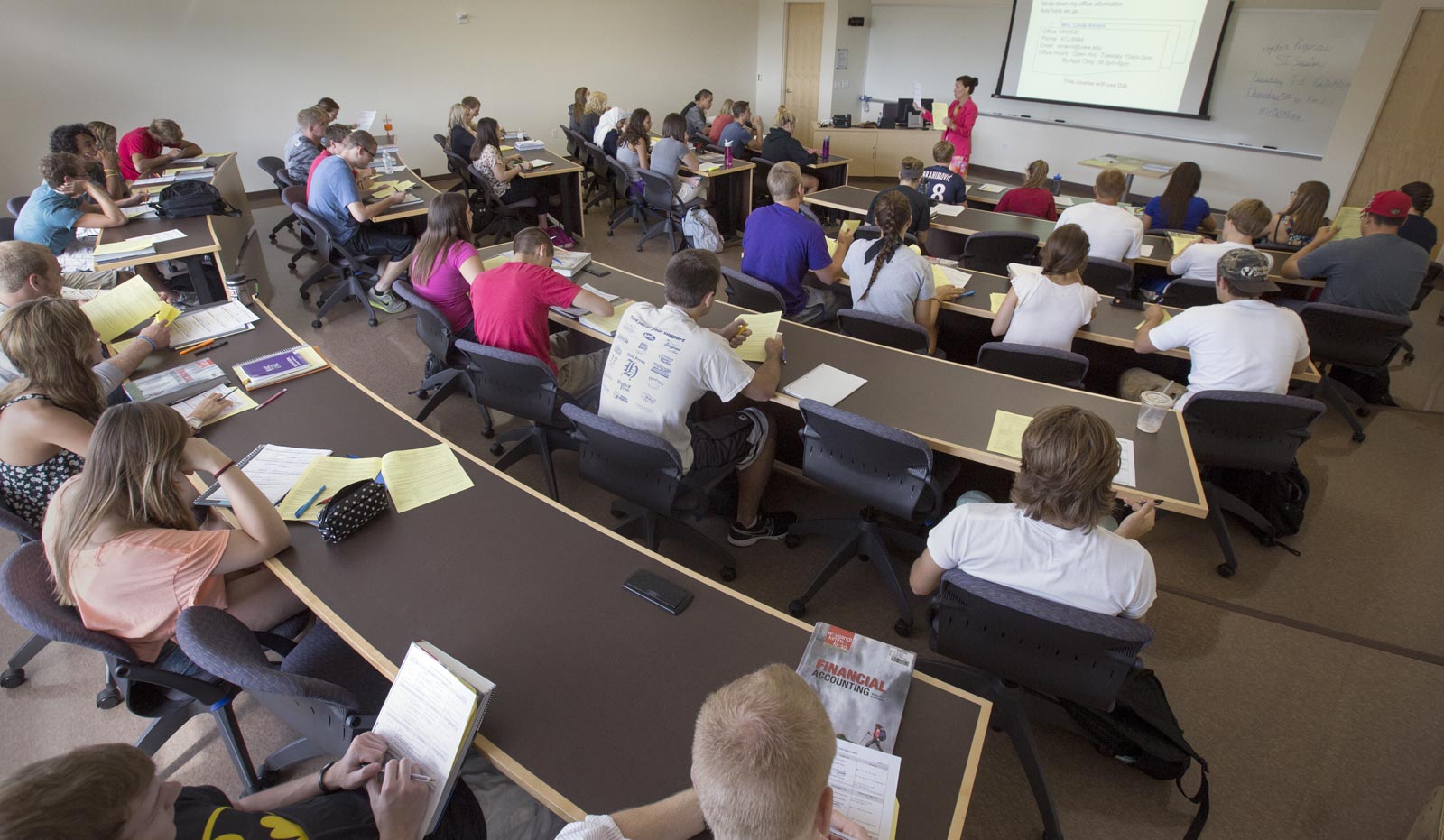 UW-Whitewater to distribute more than $300,000 in emergency aid to students

Starting in the fall, the grant will pay emergency expenses for individual low-income students, up to $1,000, for anything from dental work to childcare expenses.


Title and Total Compensation Study

The UW System is conducting a study of current job titles and compensation. This review of more than 30,000 employees across UW System will help create sustainable ways to maintain market-informed job titles and compensation to continue to attract and retain the best talent.



McNair Scholars to present research projects

Campus is invited to attend the McNair Scholars Program Research Symposium on Friday, July 7, from 10 a.m. to noon in the Hyland Hall Atrium. This year, students will have both a poster and oral presentation. Light refreshments will be served.


Campus Kudos

Kudos to Professor of Music J. Michael Allsen, one of the lecturers at this year's Madison Early Music Festival. Allsen is a sackbut virtuoso, having mastered that early form of trombone used during the Renaissance and Baroque periods, and plays bass trombone in the Madison Symphony Orchestra. Read more »

Kudos to Carol Terracina-Hartman, lecturer in communication, who received top paper honors for the magazine division of the Association for Education in Journalism and Mass Communication paper competition, for her work titled, "Love Your Mother: How One Magazine Defined and Refined Environmental Journalism." She will present this paper at AEJMC's national conference August 8-12, 2017, in Chicago, Illinois.

Kudos to the staff at Young Auditorium, who won a $13,500 grant to host the National Endowment for the Arts Big Read in Whitewater and neighboring communities. An initiative of the NEA in partnership with Arts Midwest, the NEA Big Read broadens our understanding of our world, our communities and ourselves through the joy of sharing a good book. The next NEA Big Read will focus on "The Round House" by Louise Erdrich. Activities will take place March 22–May 6, 2018.


Open forums: Director of Admissions

The campus community is invited to attend open forums for the finalists for the Director of Admissions. All will take place in University Center, room 275A:

Shaun P. Manning
Director of Admissions, Keuka College
2-2:45 p.m. Monday, July 10

Brian M. Studebaker
Director of Admissions, Saint Joseph College
2-2:45 p.m. Tuesday, July 11

Jackie Briggs
Assistant Director of Undergraduate Admissions, UW-La Crosse
2-2:45 p.m. Wednesday, July 12

Faculty in the media

Christina Outlay, associate professor of information technology and supply chain management, was featured in an article about recruiting women in technology. Read more »

Dan Stalder, associate professor of psychology, was interviewed by The Atlantic, on the rationalization of hypocrisy in politics. Read more »
Submit your stories

We are always looking for great story ideas. If you know of a student or faculty or staff member who deserves a shout-out, or want to promote a campuswide event, email us at news@uww.edu by noon Friday. Submissions may be edited for length or content.