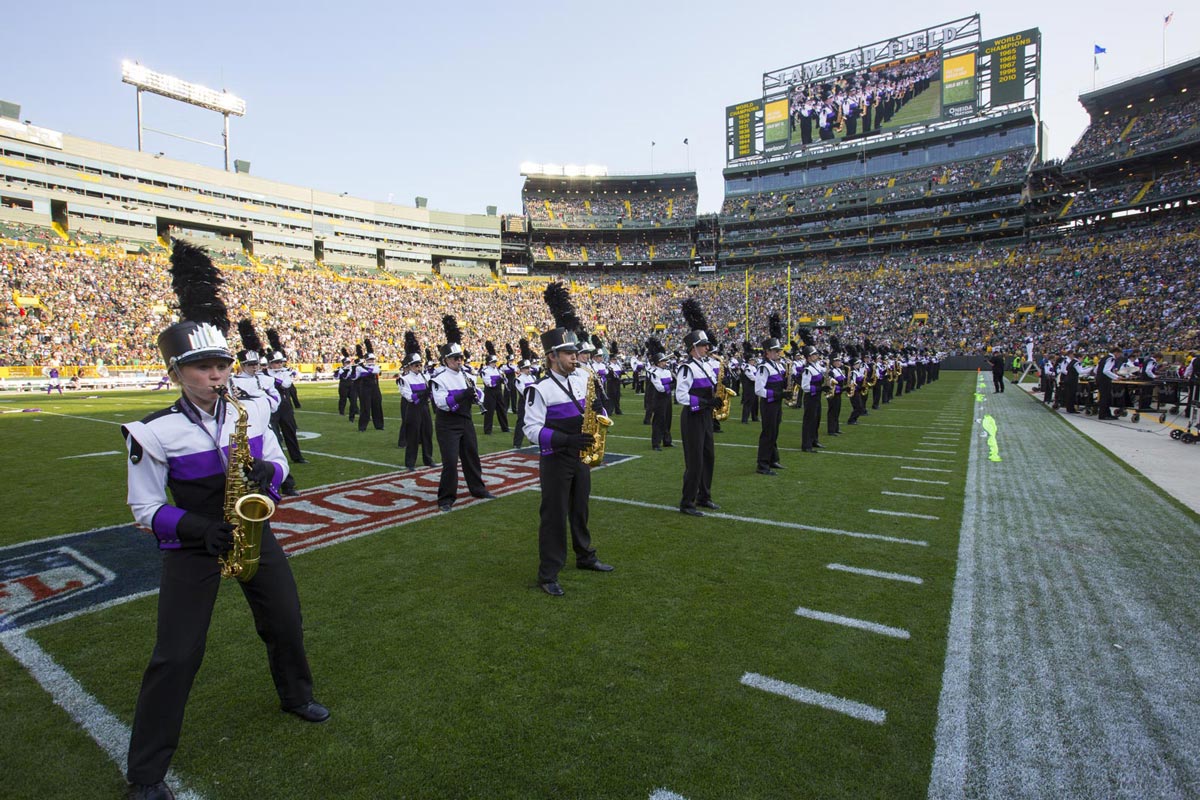 Purple, Green and Gold: Marching Band rocks Lambeau

In front of a reported crowd of 78,381 fans and many more following the experience on our Facebook page, the UW-Whitewater Warhawk Marching Band performed the halftime and postgame shows at Sunday's Packers-Seahawks game at Lambeau Field.


Undergraduate research posters wanted for water conference

UW-Whitewater is hosting Water Research Conference 2017: The Intersection of Science and Economic Opportunity on Friday, Sept. 29, 7:30 a.m. to 4 p.m. in Hyland Hall. If you have a water-related undergraduate research poster and would like to enter it in the poster session, please send the title to Kristen Burton at burtonk@uww.edu by Sept. 21 at 4:30 p.m.



Blood Drive

Tri-Beta Honor Society and Pre-Health Associates of Today are hosting a blood drive from 1:30 to 6:30 p.m. on Tuesday, Sept. 12 and Wednesday, Sept. 13, in Esker Hall. The blood collected from this drive will not only help those in Wisconsin, but those who have been impacted by recent hurricanes. All donors will be entered to win Packer Tickets!


Lecture series commemorates "The Great War"

UW-Whitewater Continuing Education and Fairhaven Senior Services announce "Reflections on The Great War" as the theme for their fall community lecture series. The first lecture at 3 p.m. Monday, Sept. 18, presented by F. Peter Wagner, associate professor of political science, is "Back to the Future: The Great War, Nationalism, Imperialism, and the Failure of Internationalism." All lectures are free and open to the public and are held on Mondays at Fairhaven.



Upcoming Events

Global Experiences Fair
10 a.m. Tuesday, Sept. 12
North Wyman Mall Ping Pong Tournament
6 p.m. Tuesday, Sept. 12
Warhawk Alley Involvement Fair
11 a.m. Wednesday, Sept. 13
Wyman Mall Cross Country hosts Tom Hoffman Invitational
10:45 a.m. Saturday, Sept. 16
Campus Course Women's Soccer vs. Wittenberg
12:30 p.m. Saturday, Sept. 16
Soccer Field

Whitewater City Market:
Tuesdays through October

From farmer's produce to unique treats and services, Whitewater City Market runs Tuesdays through October, 3:30-7:30 p.m., at the Historic Train Depot on Whitewater Street.



Learning Management System Update

UW System Administration Procurement Office has issued a Notice of Intent to Instructure for the Canvas product. Currently, our understanding is that courses will continue to run in Desire2Learn (D2L) for the Fall 2017, Winterim 2018, Spring 2018, and Summer 2018 semesters. Questions about the Canvas product should be directed to the Learning Technology Center (http://ltc.uww.edu). Please do not contact Canvas directly.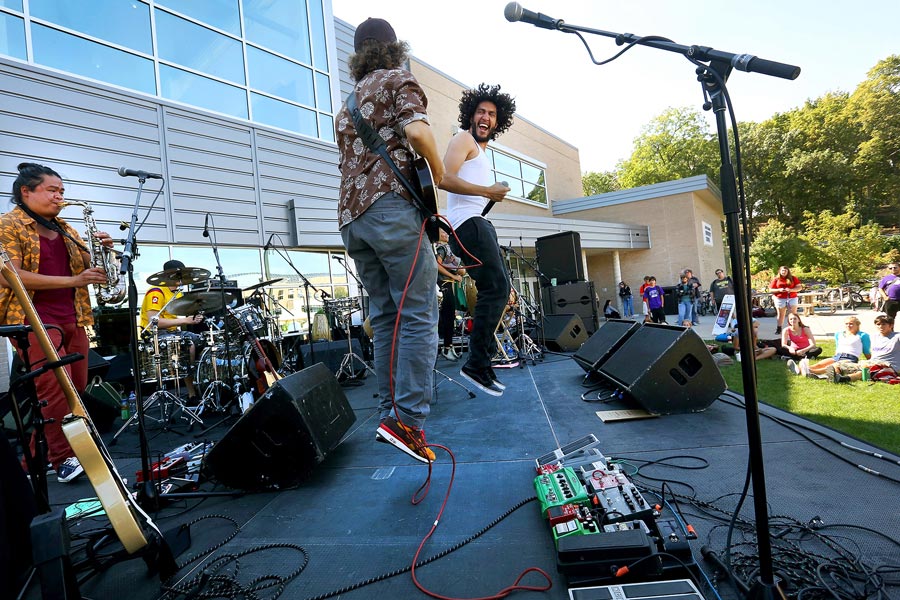 World Music Festival Sept. 19
Young Auditorium kicks off its 2017-18 season with its annual FREE World Music Festival on Tuesday, Sept. 19. Artists from Poland, Iran, and Chile will perform live, giving concert-goers a glimpse into cultures and musical styles that are not always found in Wisconsin. All shows are free and open to the public. Tickets are required for each performance and can be obtained in advance or on the day of the festival.


Campus Kudos

Kudos to Aditya Simha, associate professor of management, who presented two papers and chaired one session at the British Academy of Management hosted by the University of Warwick in Coventry, England, on Sept. 6. The papers, which were co-authored, were "The moderated relationship between personality and willingness to justify ethically suspect behavior" and "The Link between the Big Five personality constructs and organizational commitment: An attempted replication and extension."

Kudos to John Boie from the Academic Advising and Exploration Center, who won a gold medal at the International Wheelchair Basketball Federation's America's Cup as a member of the U.S. team. The tournament was held in Cali, Colombia. Read more »

Kudos to Jo Ann Oravec, professor of information technology and supply chain management, who presented a paper at the Centre for Media and Celebrity Studies 5th International Conference, held in New York City on Sept. 1. Her presentation was titled "Paper Celebrities: Constructing Academic Stardom and University Prominence through Gaming and Manipulation."

Kudos to Christina Outlay, associate professor of information technology and supply chain management, who presented one of her passion projects, Colorcoded, at the third annual Social Good Summit in Madison, Wisconsin. Outlay started Colorcoded in 2015 to increase the number of minority and low-income youths participating in computing.
Warhawk Advising Network meeting

The Warhawk Advising Network will host three sessions this fall in September, October, and November. Our first session is Tuesday, Sept. 26, from 3 to 4 p.m. in University Center, room 264 by academic advisors Katie Rutenbar and JP Villavicencio on "Generation Z." All are welcome to attend.



Whitewater Main Street Festival Sept. 16

Experience great food, local shops, art on the street, and live music at the Whitewater Main Street Festival Main on Saturday, Sept. 16, from 11 a.m. to 4 p.m.