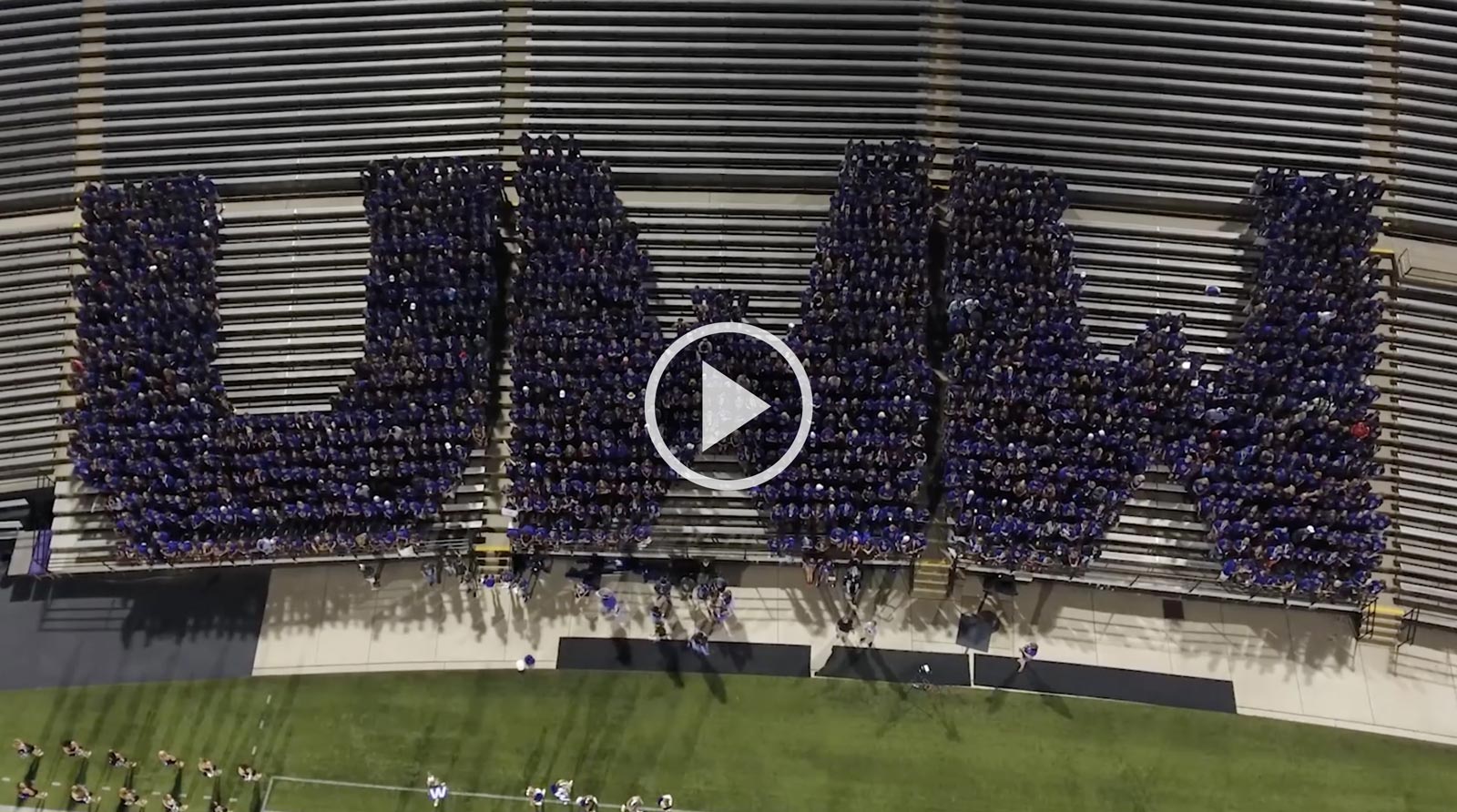 VIDEO: Warhawk Welcome

An inspiring look at how we celebrated campus traditions and welcomed the class of 2021 into the Warhawk Family.


PHOTOS: Day of Service

UW-Whitewater's Learning Communities spread across the city for day of service.



Campus awarded $1.2 million to support McNair Scholars

A university program that prepares students for doctoral studies just received a major financial boost.


Campus Garden open house

Join us for and end-of-summer party to celebrate our fifth year of production in the Campus Garden. Free activities including games, prizes, tie-dyeing T-shirts, food, and much more. This event is 3 to 5:30 p.m. Thursday, Sept. 21 and is open to campus and the community. The garden is located on Starin Road east of the bookstore.



Upcoming Events

Volleyball vs. UW-Stevens Point
7 p.m. Wednesday, Sept. 20
Williams Center Comedian, Opey Olagbaju
7:30 p.m. Thursday, Sept. 21
Down Under Derek Brown: Beatbox Sax
7:30 p.m. Thursday, Sept. 21
Light Recital Hall Men's Soccer vs. Webster
7 p.m. Saturday, Sept. 23
Fiskum Field Woodrow Wilson's Reluctant March to War in Europe
3 p.m. Monday, Sept. 25
Fairhaven

Did you know?

You can recycle batteries, digital media, cell phones and printer cartridges at a drop-off location next to the University Center information desk.



Math/science lecture

Corey Bruns, lecturer in mathematics, will be tying in this year's eclipse with Einstein's theory of relativity in "Measuring Starlight Deflection During the 2017 Eclipse: Completing the Experiment That Made Einstein Famous." The event is 2 p.m. Wednesday, Sept. 20, in Heide Hall, room 216. This talk demonstrates that science is an ongoing endeavor, not just a matter of settled conclusions.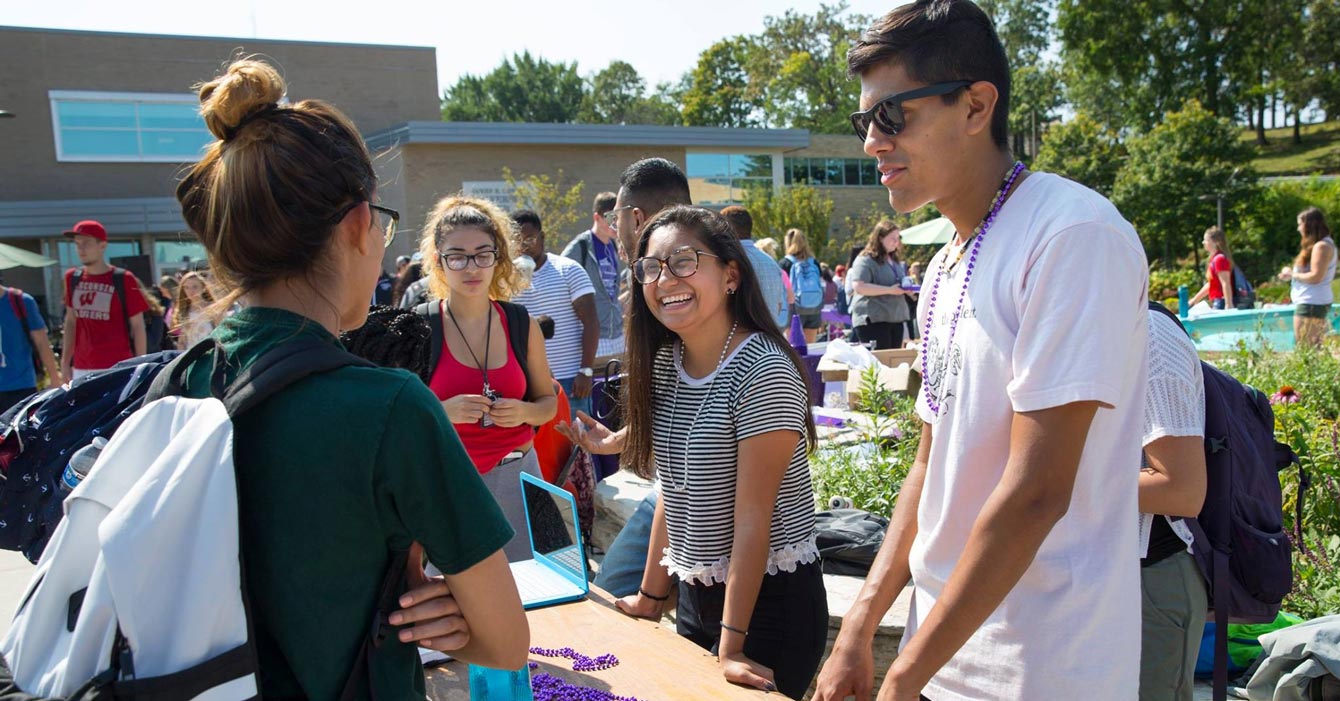 PHOTOS: Involvement Fair
More than 150 student organizations and departments shared involvement opportunities on Wyman Mall at the annual Involvement Fair on Sept. 13.


In the Media

This past week, the Janesville Gazette provided insight into the struggles that some families go through after sending their child to college. Aruna Jah, assistant professor of social work, and Anna Lindell, assistant professor of psychology, offer personal experience and professional expertise in the story.

Read more »



Professor of Languages and Literatures Pilar Melero will be giving a talk called "Chicanxs/Latin@s/Hispanos: The Many Faces of American Latinidad" at Marshall University in Huntington, West Virginia, on Sept. 21. She teaches Spanish culture, language and literature and her works have appeared all over the world. Read more »


Print Shop closed Oct. 4

Printing and Copy Services, located in the lower level of the Moraine Bookstore, will be closed Wednesday, Oct. 4.



Provost's Office Hours

Provost Susan Elrod will be available for office hours in the Center of the Arts Atrium from 3:15 to 4:15 p.m. on Thursday, Sept. 28.


International Day of Listening

Thursday, Sept. 21, is International Day of Listening. With the pervasiveness of smart phones and social media, we may be challenged to have actual conversations with each other. The International Day of Listening encourages us to engage in active, caring listening with others. Join S-A Welch, associate professor of communication, in the University Center from 1 to 3 p.m. for ideas on how to participate in this important day.



Winter 2017 Online and Blended Teaching Institute

Registration is open for the Learning Technology Center's winter Online and Blended Teaching Institute. This series of interactive workshops focuses on best practices for teaching online and blended courses. Faculty and academic staff are eligible to apply, and the workshop will be limited to 15 participants. Applications are due Monday, Oct. 30.


Submit your stories

We are always looking for great story ideas. If you know of a student or faculty or staff member who deserves a shout-out, or want to promote a campuswide event, email us at news@uww.edu by noon Friday. Submissions may be edited for length or content. View Archives »