Undergraduate Research Day is Sept. 26

Warhawks from across all disciplines are putting the finishing touches on a diverse array of undergraduate research projects they will present on Tuesday, Sept. 26. Come see more than 50 different projects at this free, public event from 11:30 a.m. to 1 p.m. in the Hamilton Room.



Hawk Career Fair

UW-Whitewater's fall career fair for students of all majors is noon to 4 p.m. on Tuesday, Oct. 3. in the Kachel Fieldhouse. More than 150 employers are expected to attend with opportunities for full-time positions, internships and graduate school/continuing education.


Student commencement speaker competition

Graduating seniors are invited to apply for the honor of serving as student speaker at Winter Commencement. The deadline to apply is 4 p.m. Thursday, Oct. 12.



Upcoming Events

FREE Financial Planning for military connected
7-8:30 p.m. Wednesday, Sept. 27
Wellness Pursuit
1 p.m. Wednesday, Sept. 27
Roberta's Art Gallery Whitewater Arts Alliance Bash
7 p.m. Saturday, Sept. 30
Cultural Arts Center Men's Soccer vs. Saint John's University
3 p.m. Sunday, Oct. 1
Fiskum Field Lecture: From Shell Shock to Spanish 'Flu
3 p.m. Monday, Oct. 2
Fairhaven

Tea with the Chancellor

The campus community is invited to attend Chancellor Kopper's next Tea with the Chancellor on Thursday, Sept. 28, from 9 to 10 a.m. in University Center, room 259.



Provost's office hours

Provost Susan Elrod will be available for office hours in the Center of the Arts Atrium from 3:15 to 4:15 p.m. on Thursday, Sept. 28.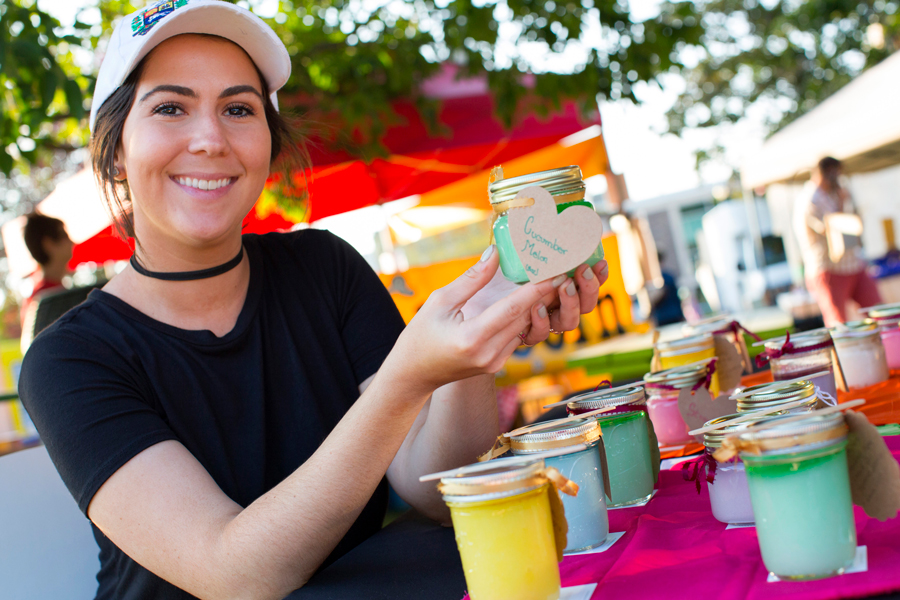 Whitewater City Market: Tuesdays through October
Eleana Alvarez, a senior majoring in economics from Venezuela, creates handmade sugar scrubs with her sisters and sells them at Whitewater City Market. Look for Sugar Scrubs at the market on Tuesdays, 3:30-7 p.m., at the Historic Train Depot on Whitewater Street.


Campus Kudos

Kudos to international studies major Natalia Hernandez, who was selected to attend the International Youth Leadership Summit in Lahore, Pakistan, Nov. 6-12. Only 150 people from around the world were chosen to attend out of more than 3,000 applicants. The summit will focus on topics of world peace, education and sustainability.

Kudos to students Matthew Young and Kelly Deschner, who took first and second place respectively out of 60 students at the Impact Networking Sales Competition on Sep. 22 at Impact Headquarters in Lake Forest, Illinois.

Kudos to Manuel Ossers, professor of languages and literatures, whose article, "Dos épocas, dos perspectivas y una religión: La proyección religiosa en la literatura española" (Two Epochs, Two Perspectives, and One Religion: Religious Projection in Spanish Literature), was featured in El Listín Diario, the oldest and largest daily newspaper in the Dominican Republic. Read more »

Kudos to K. Praveen Parboteeah, College of Business and Economics Distinguished Professor, whose book titled "International Business - Perspectives from Developed and Emerging Markets" was published by Routledge in August. The book is one of the few that examines international business from the perspective of emerging markets with a comparison with more developed markets. Read more »

Kudos to Scott Peters, associate professor of educational foundations, whose paper on diversity and the overlap between higher education affirmative action and K-12 gifted education identification policy won the Gifted Child Quarterly/National Association for Gifted Children paper of the year. Read more »

Kudos to Margot Peters, emerita faculty, who has published her 11th book, a childhood memoir titled "Exorcising Emma." Read more »
Looking for writers/poets

As part of the 2017 Diversity Forum, the Center for Students with Disabilities will be hosting "Disability Poetics," a night of poetry and performance on Monday, Oct. 16, from 4 to 6 p.m. in the University Center Hamilton Room. We are looking for student performers who are writers or poets whose work addresses intersectional identity. If you are interested in learning more about this event, please email Sara Vogt at vogts@uww.edu.



Medication disposal on campus

With National Prescription Drug Take Back Day on Oct. 28, we want to remind the campus community that you may dispose of unused or expired medication year-round at one of our drop-off boxes and help keep your community and environment safe. They are located at the University Center (near UW Credit Union) and in the Goodhue Hall front lobby.


School/dorm supplies drive

Moving Onward to Disability Empowerment is holding a school/dorm supplies drive for the Wisconsin School for the Deaf. Please drop off any supplies you're willing to donate in the bins in Hyer Hall, Hyland Hall, Heide Hall, the Center for Students with Disabilities in Andersen Library, or the Warhawk Connection Center in the University Center before Oct. 4. Contact mode@uww.edu with any questions.



Learn about Homecoming 2017

This year, Homecoming is bringing back the 90s with trivia, games, prizes (including cash!) and lots of fun! Join us on Monday, Oct. 9, in University Center, room 275A at 9:15 p.m. to learn all you need to know about participating in this year's Homecoming.


Interim staff named in Registrar's Office

Abbie Windsor has been named interim registrar for the 2017-18 academic year. Nicole Singleton, who previously worked at Oklahoma State University, will serve as the interim assistant registrar. They both start on Sept. 25 in their new roles. Campus will re-open the search for a registrar in December with a start date of June 1, 2018.



Winter 2017 Online and Blended Teaching Institute

Registration is open for the Learning Technology Center's winter Online and Blended Teaching Institute. This series of interactive workshops focuses on best practices for teaching online and blended courses. Faculty and academic staff are eligible to apply, and the workshop will be limited to 15 participants. Applications are due Monday, Oct. 30.


Submit your stories

We are always looking for great story ideas. If you know of a student or faculty or staff member who deserves a shout-out, or want to promote a campuswide event, email us at news@uww.edu by noon Friday. Submissions may be edited for length or content. View Archives »