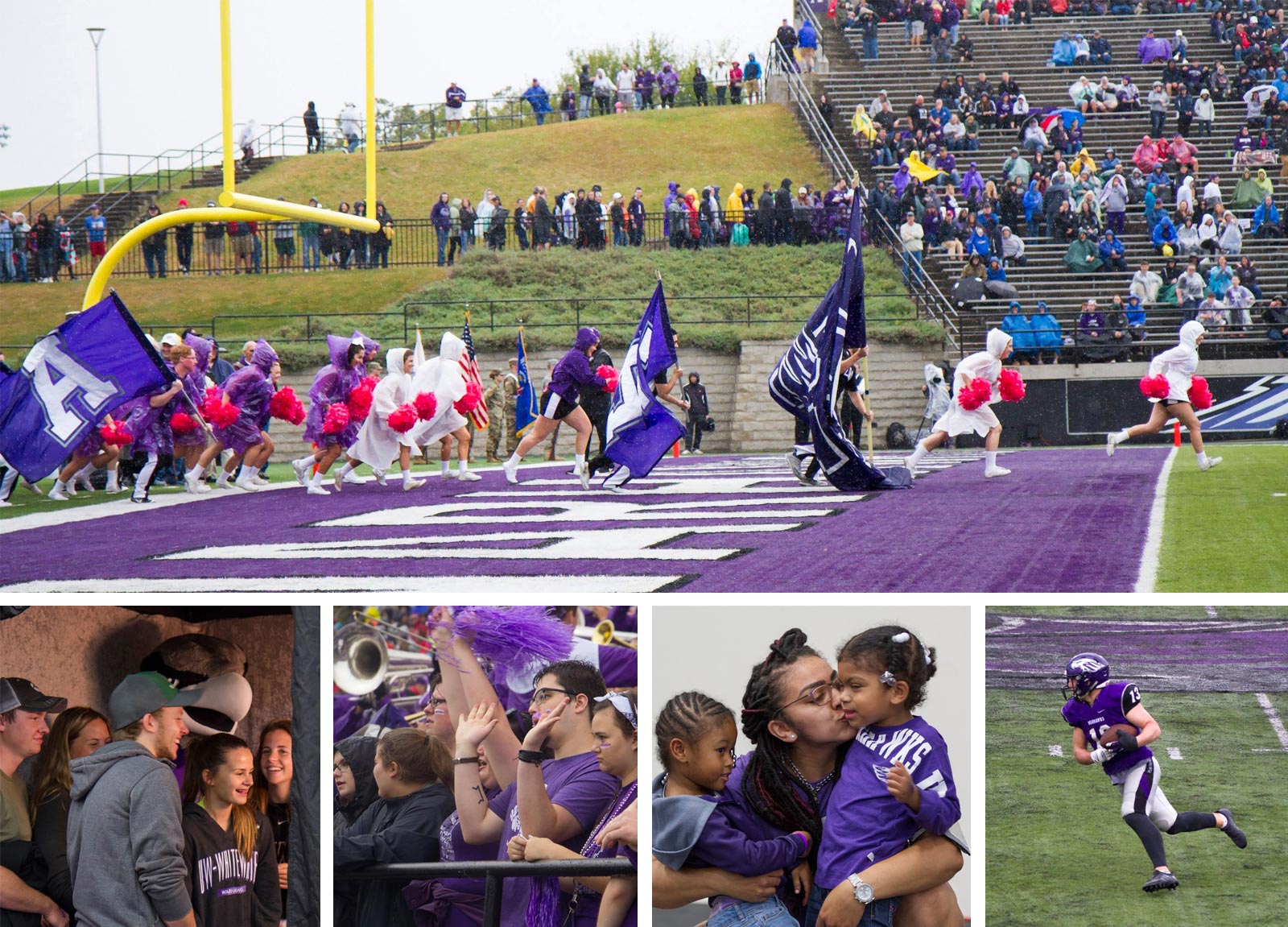 PHOTOS: Family Fest

Not even a rainy day could dampen the spirits of our students and their families as they enjoyed Family Fest together on campus and a Warhawk football win.


Warhawk wins top state music educator award for a record 18th time

Clara McGowan is principal horn of the UW-Whitewater Symphonic Wind Ensemble and a member of the UW-Whitewater Symphony Orchestra. For four years she was also a proud member of the mellophone section in "Wisconsin's Finest," the Warhawk Marching Band.



Mary Poppe Chrisman Success Center Dedication

All students, faculty and staff are invited to join university leaders, our generous donors, featured students and others from throughout our campus community as we dedicate the Mary Poppe Chrisman Success Center. There will be an open house, refreshments, program and tours of this state-of-the-art learning space. The event is 3 to 4:30 p.m. on Friday, Oct. 13.


Football Game on October 13 to Include Free Pregame Concert

National recording artist Jackie Lee will perform live at Perkins Stadium at 5 p.m Friday, Oct. 13, prior to the football team's game against UW-La Crosse. Kickoff is at 7 p.m.



Golf team wins first WIAC championship since 1999

With the tournament championship, the Warhawks claim the league's automatic bid to the NCAA Division III Championship, which is set for May 8-11 in Howey-in-the-Hills, Florida.


Campus Kudos

Kudos to communication major Emily Fideler, who made history as the first wheelchair participant for the half-marathon during the annual Discover Whitewater Series. Read more »

Kudos to Sang Choi, professor of occupational and environmental safety and health, whose paper "Exergame technology and interactive interventions for elderly fall prevention: A systematic literature review" was published in the November 2017 edition of Applied Ergonomics. Read more »

Kudos to Jo Ann Oravec, professor of information technology and supply chain management, who will present "Ethical Dimensions of Deception and Cheating Detection: Using Big Data, Profiling, Surveillance, and Wearable Technologies to Keep People Honest" at Loyola University's International Symposium on Digital Ethics conference, in Chicago on Oct. 13.

Read more »



Kudos to JP Villavicencio, academic advisor, who will present "Is Academic Advising a High-Impact Practice?" at the National Academic Advising Association conference on Oct. 12 in St. Louis, Missouri. Read more »

Kudos to Jon Werner, professor of management, who received an Outstanding Editorial Board Reviewer Award in August 2017 from the Academy of Management Learning & Education journal. This is the fourth time since 2011 that he has received this award.
Student commencement speaker competition

Graduating seniors are invited to apply for the honor of serving as student speaker at Winter Commencement. The deadline to apply is 4 p.m. Thursday, Oct. 12.



Upcoming Events

More Sights Often Seen, Rarely Noticed
Through Oct. 30
Roberta's Art Gallery National Coming Out Day
Noon Wednesday, Oct. 11
Warhawk Connection Center Comedian, Andrew Sleighter
7:30 p.m. Thursday, Oct. 12
University Center Down Under
Yesterday & Today: The Interactive Beatles Experience
7:30 pm. Saturday, Oct. 14
Young Auditorium
African Participation in World War I
3 p.m. Monday, Oct. 16
Fairhaven

Iron pour event

Join the Department of Art and Design for their annual iron pour at 10 a.m. Saturday, Oct. 21, in the courtyard outside of the the Greenhill Center for the Arts.



Boxes and Walls: The Oppression Experience

Designed to help participants think outside of the box by throwing away stereotypes and tearing down walls of oppression, this 75-minute event is October 9-12 from 6-10 p.m. in Esker Hall.


Message from Vice Chancellor for University Advancement Jon Enslin
I am pleased to announce that the Chancellor's Cabinet recently approved the renaming of two departments within the Division of University Advancement. The new department names are Philanthropy and Alumni Engagement and University Marketing and Communications. We sought these changes because these names better reflect the work that these departments are involved with at UW-Whitewater.


Salute to Grads

This event will take place on Wednesday, Oct. 11, from 11 a.m. to 6 p.m. in the University Bookstore. The deadline for faculty and student cap and gown orders for the December 2017 Commencement is Oct. 20.



Outstanding Adult Student Award nominations

Nominations are being sought to recognize a nontraditional student on our campus who has shown a passion for learning and a commitment for their academic program, and who has contributed significantly to the university community while managing the multiple life roles of a nontraditional student. Please nominate a student for this recognition by Friday, Oct. 20.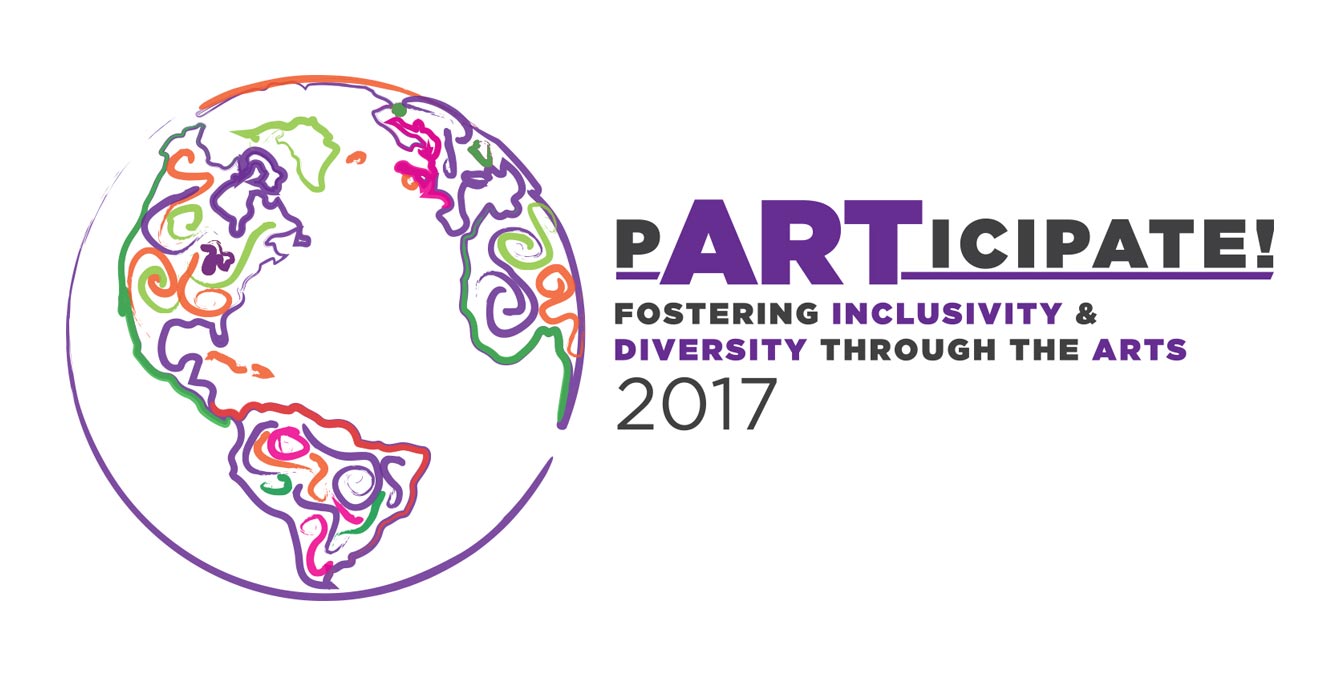 Diversity Forum Oct. 16-20
This year's events include an opening arts festival, free gallery showings, musical performances, theatrical performances, photography exhibits, collaborative art projects and poetry readings to encourage conversations related to diversity and inclusivity facilitated through the arts.


Drive to support hurricane victims

The student organization Fearless United will be tabling in the University Center on Oct. 10-11 to collect undergarments and hygiene products for women affected by recent hurricanes. All donations will be sent to the organization Support the Girls.



Theatre/Dance presents "Toil and Trouble"

Running Oct. 9-14 at 7:30 p.m. and Oct. 15 at 2 p.m. in Hicklin Studio Theatre, "Toil and Trouble" is a comic rewrite of Shakespeare's bloodiest tragedy, Macbeth.




Technology Surplus Sale

ICIT is hosting its Technology Surplus Sale on Oct. 12-13, 9 a.m.-4:30 p.m. in Andersen Library, room 1213. Sale items include: Mac and PC computers, monitors, speakers, memory chips, small peripherals and more. These devices are for personal use only and will not be supported by UW-Whitewater. Cash or check only.