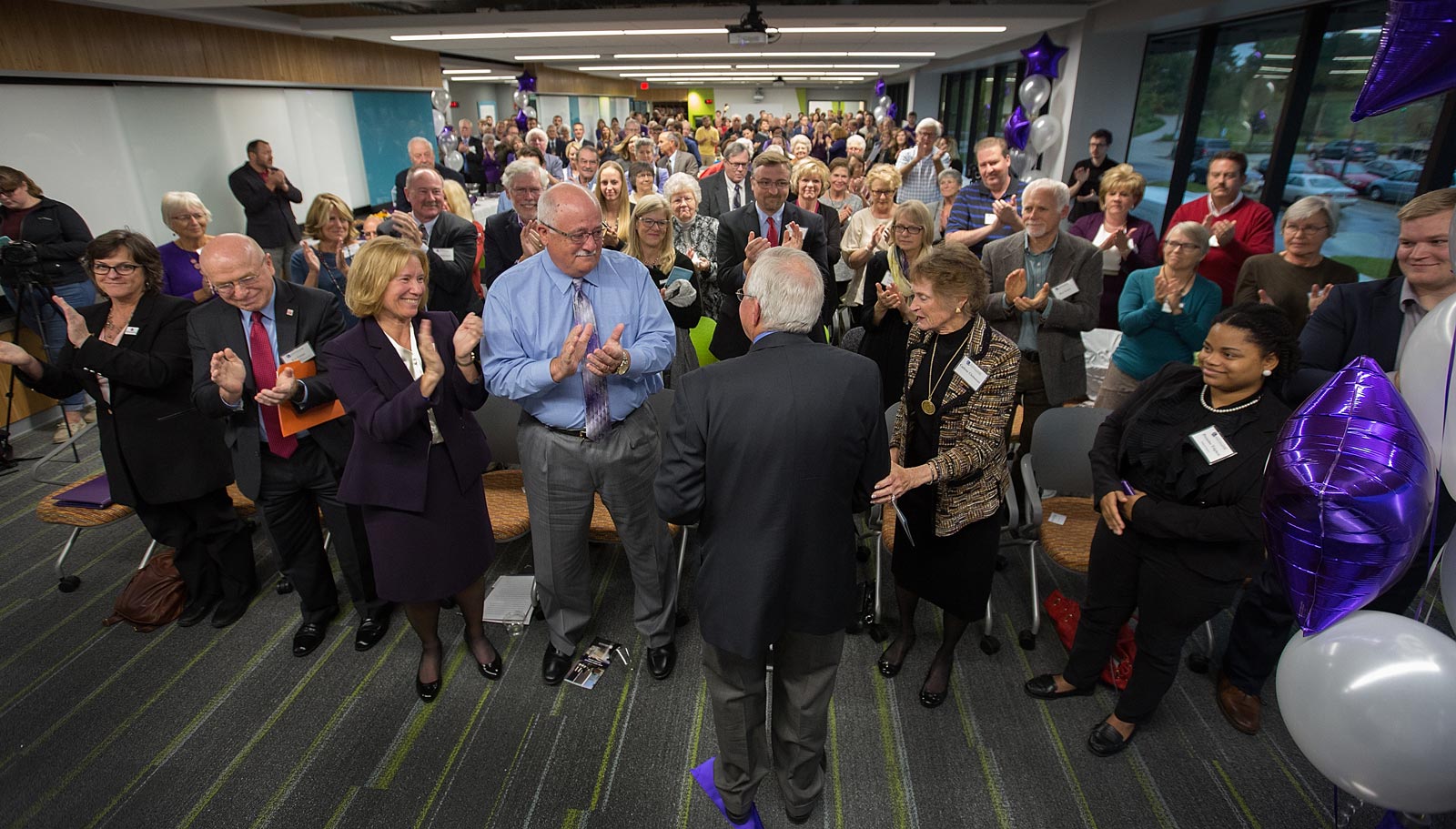 PHOTOS: Chrisman Success Center dedication

Students, faculty, staff and members of the community applaud and offer a standing ovation for alumnus Byron "Chris" Chrisman '59, after his speech at the dedication of the Mary Poppe Chrisman Success Center on Oct. 13. Named after Chrisman's late wife, the center opened this fall and is home to the campus's tutorial services, serving thousands of students and setting them up for success.


PHOTOS: Friday Night Lights

A memorable Friday night, as the Warhawks defeated UW-La Crosse during a soaker of a football game. The evening began with a pre-game concert and ended with a special dedication of the game ball.



PHOTOS: AMA regional conference

Experiential marketing was the theme of this year's American Marketing Association regional conference, held in Hyland Hall, on Oct. 13.


Faculty member Jeff Herriott composes soul songs for film soundtrack

"Brawl in Cell Block 99" includes seven original songs co-composed and recorded by Professor Jeff Herriott and performed by faculty and Warhawk alumni, along with classic R&B singers Butch Tavares and Rock & Roll Hall of Famers, The O'Jays.



PHOTOS: Elevator Pitch Competition

Six students participated in the final round of the Elevator Pitch Competition sponsored by the UW-Whitewater Collegiate Entrepreneurs' Organization (CEO), held at the Whitewater Innovation Center on Oct. 11.


Recycled bird houses for sale

A variety of wren and bluebird houses, made using re-purposed wood from campus by Facilities Planning and Management Landscaping and Grounds Services students and staff, are available to purchase. Proceeds fund purchases of trees, flowers, shrubs, and birdseed for campus landscapes.



Upcoming Events

It's On Us Bingo Night
7 p.m. Tuesday, Oct. 17
University Center Hamiliton Room Women's Basketball vs. Beloit
1 p.m. Wednesday, Oct. 18
Williams Center Kachel Gym It Gets Better - Gay Men's Chorus of Los Angeles
7:30 p.m. Thursday, Oct. 19
Young Auditorium Live Music, Good Batch
7:30 p.m. Thursday, Oct. 19
University Center Down Under Lecture: The Lessons of the War to End All Wars
3 p.m. Monday, Oct. 23
Fairhaven

Tea with the Chancellor

The campus community is invited to attend Chancellor Kopper's next Tea with the Chancellor on Thursday, Oct. 19, from 3 to 4 p.m. in University Center, room 259. Chancellor Kopper will discuss the proposed merger with UW-Rock County.



Provost's Office Hours

Provost Susan Elrod will be available for office hours in the Upham Hall first floor atrium from 10:30 to 11:30 a.m. on Wednesday, Oct. 25.


In the Media

Lauren Smith, director of adult learning, talks about the new Warhawk Emergency Fund — which helps low-income students stay enrolled despite financial emergencies — in a story that appeared in the Janesville Gazette and was republished in the Beloit Daily News.

Read more »



Nicholas Gulig, assistant professor of languages and literatures, talks about his books of poetry, the writing process and teaching with the Eau Claire Leader-Telegram. Read more »

Russ Kashian, professor of economics, talks about the impact of a new bank branch in nearby neighborhoods in the Milwaukee Journal Sentinel. Read more »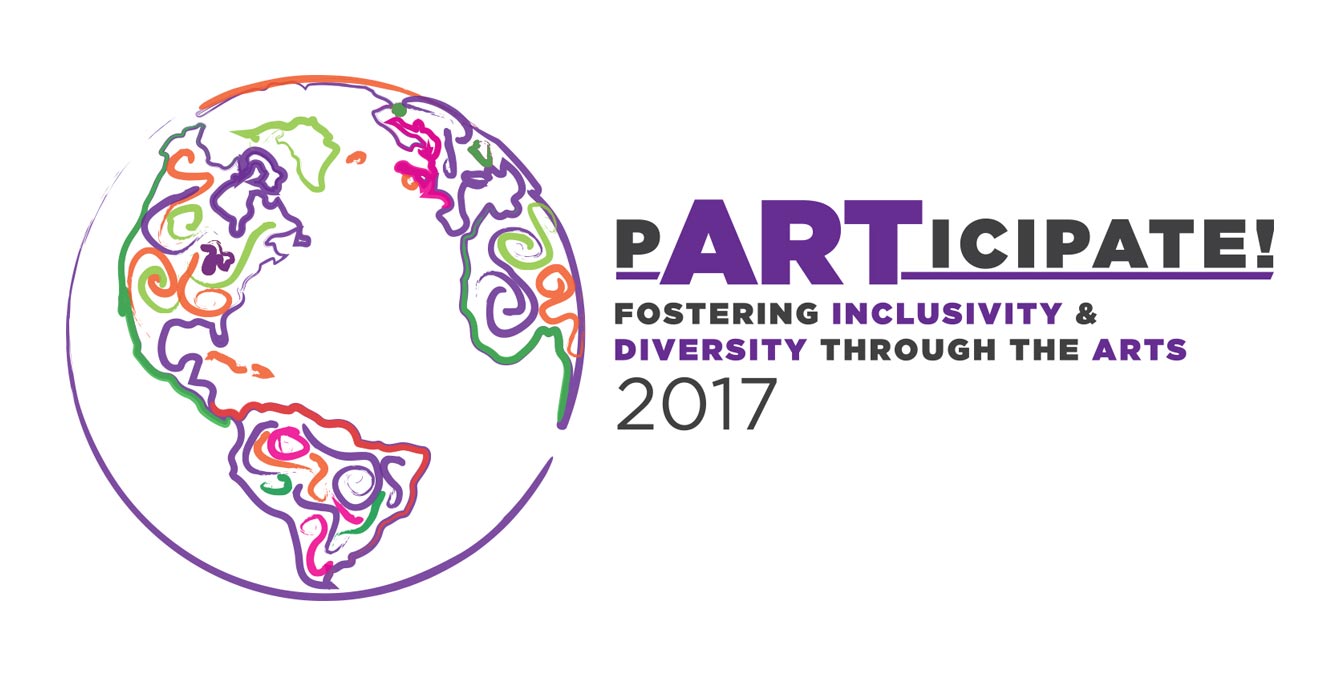 Diversity Forum Oct. 16-20
This year's events include an opening arts festival, free gallery showings, musical performances, theatrical performances, photography exhibits, collaborative art projects and poetry readings to encourage conversations related to diversity and inclusivity facilitated through the arts.


Campus Kudos

Kudos to Susan Elrod, provost and executive vice chancellor for academic affairs, whose article, "Increasing Student Success in STEM: Summary of A Guide to Systemic Institutional Change," was publised in Vol. 49 of the academic journal Change. The article offers information on importance of organizational learning multilevel leadership, and thoughtful development of the team are described, as are primary assumptions within the model. It mentions that multi-campus and institutional focused STEM education reform projects have begun with a similar goal of providing a model for more systemic and sustainable improvements in STEM learning and student success.

Kudos to LaVar Charleston, assistant vice chancellor of student diversity, engagement and success, who served as keynote speaker at the Pathways to Teaching conference on Oct. 14 at UW-Madison. His presentation was titled "When Culture Meets Practice: Establishing a Framework to Support Inclusive Excellence."

Kudos to Jane Riegel Ferencz, associate professor of music, who will be a visiting scholar at the University of Iowa School of Music on Oct. 20. Ferencz will present a paper on the Musicology Colloquium series "Geneviève Pitot's Music for the WPA Federal Dance Unit." She will also give a presentation on the WPA Federal Arts Projects and work with musicology graduate students.

Kudos to James Friel, assistant director of intramural and club sports, who won the Wisconsin Intramural-Recreation Sports Association Service Award at the WIRSA State Workshop, Oct. 4-6, at UW-Parkside. Physical education majors Natalie Blomquist and Tony Sofia won the WIRSA Student Award and the WIRSA Student State Leader honor, respectively.

Kudos to Jo Ann Oravec, professor of information technology and supply chain management, who presented a paper and chaired a session at the Illinois Economic Association's 47th Annual Meeting held at DePaul University in Chicago on Oct. 14. Her paper was titled "Metrics in Academic Life: Some Current and Projected Economic Research and Educational Impacts."

Kudos to Scott Peters, associate professor of educational foundations, who won a Legacy Book Award from the Texas Association for the Gifted & Talented for his book "Excellence Gaps in Education: Expanding Opportunities for Talented Students." He will be honored this fall during the organization's annual conference in Houston.
Winterim Term 2018

Want to stay on track, get ahead or graduate sooner? Register for Winterim term 2018, a three-week session held January 2-20, 2018 featuring sections of courses that tend to fill up quickly during the academic year. All courses are held either online or hybrid. Financial aid is available and you may qualify. Registration begins Nov. 6.



Employee Benefits Fair

All employees are invited to attend the Employee Benefits Fair on Wednesday, Oct. 18, from 10 a.m. to 2 p.m. in the Hamilton Room in the University Center. Learn about available health, vision and dental plans; life insurance and long-term care plans; state retirement benefits and more.


Observatory Lecture Series

Join Professor Bob Benjamin from the Department of Physics for a special lecture, "The First Detection of Gravitational Waves from Colliding Neutron Stars: When an Irresistable Force Meets an Unmovable Object." The event is 7 p.m. Friday, Oct. 20, in Upham Hall, room 140. Benjamin will tell stories of how astronomers came to discover neutron stars, to predict that such mergers should happen, their unsolved mysteries, and what we have learned recently.



Outstanding Adult Student Award nominations

Nominations are being sought to recognize a nontraditional student on our campus who has shown a passion for learning and a commitment for their academic program, and who has contributed significantly to the university community while managing the multiple life roles of a nontraditional student. Please nominate a student for this recognition by Friday, Oct. 20.


Emerging technology webinar

On Tuesday, Oct. 17, at 2:30 p.m., Campus Technology will be hosting a webinar featuring Lance Ford, a Cisco educational technology advocate, and Nicole Weber, director of learning technology at UW-Whitewater, which will highlight the work of instructors who are exploring Cisco Spark, an interactive board that incorporates wireless content-sharing, electronic whiteboard, and web conferencing.



Student special at City Market

There's a student special at Whitewater City Market on Tuesday: the first 20 students to show their ID at the Triangle Tent (across from Flying Cow Pizza) will get $5 in Market Bucks to use at the market! Valid at Oct. 17 market only. The market runs 3:30 to 7 p.m. at the Train Depot.


Free seed-saving workshop

Fall is the perfect time to plan your gardens for next year. UW-Whitewater is hosting a free, hands-on workshop where you can learn practical seed-saving skills including growing, collecting, cleaning and storing, then take home a variety of vegetable, herb, and flower seeds. The event is Saturday, Oct. 21, 9-11 a.m. in University Center, room 259A.



Mind, Body and Soul event

Human resource interns for the University Center are hosting a Mind, Body, and Soul event for university employees on Wednesday, Oct. 18, 11 a.m. to 1 p.m. in the Old Main Ballroom. It is centered around three aspects of wellness; the "mind" aspect is related to meditation sessions which can help clear the mind. The "body" relates to yoga sessions along with a stress ball activity, and the "soul" portion would be related to the peaceful atmosphere provided. Please RSVP to Ucemployment@uww.edu.


Submit your stories

We are always looking for great story ideas. If you know of a student or faculty or staff member who deserves a shout-out, or want to promote a campuswide event, email us at news@uww.edu by noon Friday. Submissions may be edited for length or content. View Archives »