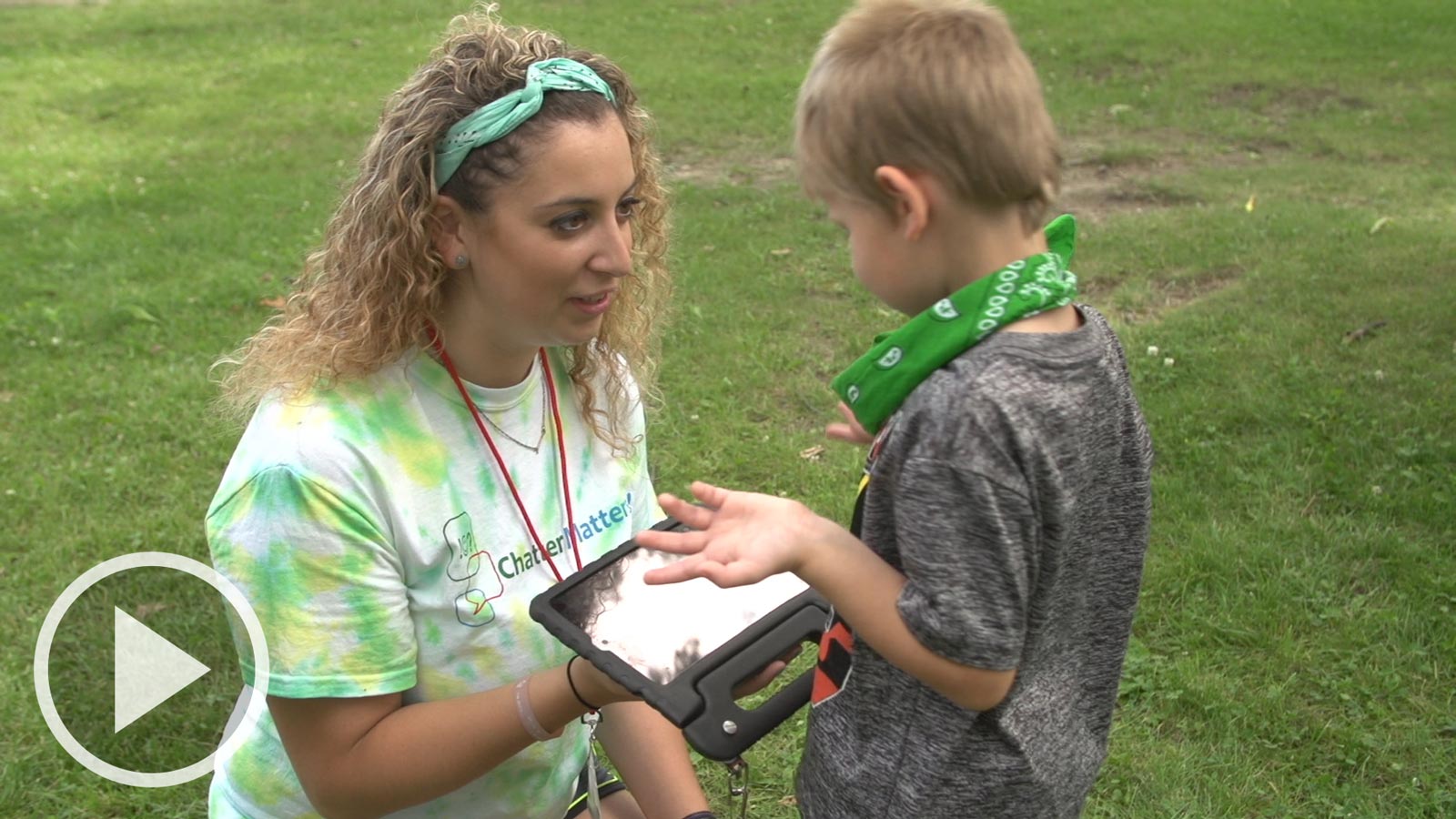 Changing Lives One Voice at a Time

Graduate students in UW-Whitewater's Communication Sciences and Disorders program helped lead Variety's Chatter Matters Communication Camp in Williams Bay, Wisconsin — an overnight camp for children with physical disabilities who use speech-generating devices. It's just one example of the valuable, clinical experiences encouraged by caring faculty mentors at UW-Whitewater.


PHOTOS: Whitewater Student Government mixer

UW-Whitewater Chancellor Beverly Kopper and Chief of Institutional Policy and Compliance Paige Smith spoke and answered questions about their work at an administrative mixer presented by Whitewater Student Government in the University Center on Oct. 17.



PHOTOS: Campus Diversity Forum

The Campus Diversity Forum focused on fostering inclusivity and diversity through the arts at locations throughout campus on October 16-20.


The It's On Us week of action is dedicated to raising awareness of and stopping sexual assault on campus. See event details to the right.



It's On Us events

Self-defense course
5 p.m. Monday, Oct. 23
University Center, Hamilton Room Bingo Night
7 p.m. Tuesday, Oct. 24
University Center, Old Main Ballroom "The Hunting Ground" film
5 p.m. Wednesday, Oct. 25
Hyland Hall, Timmerman Auditorium Survivor Vigil
6 p.m. Thursday, Oct. 26
Perkins Stadium lot

Provost's office hours

Provost Susan Elrod will be available for office hours in the Upham Hall first floor atrium from 10:30 to 11:30 a.m. on Wednesday, Oct. 25.



Medication disposal on campus

With National Prescription Drug Take Back Day on Oct. 28, we want to remind the campus community that you may dispose of unused or expired medication year-round at one of our drop-off boxes and help keep your community and environment safe. They are located at the University Center (near UW Credit Union) and in the Goodhue Hall front lobby.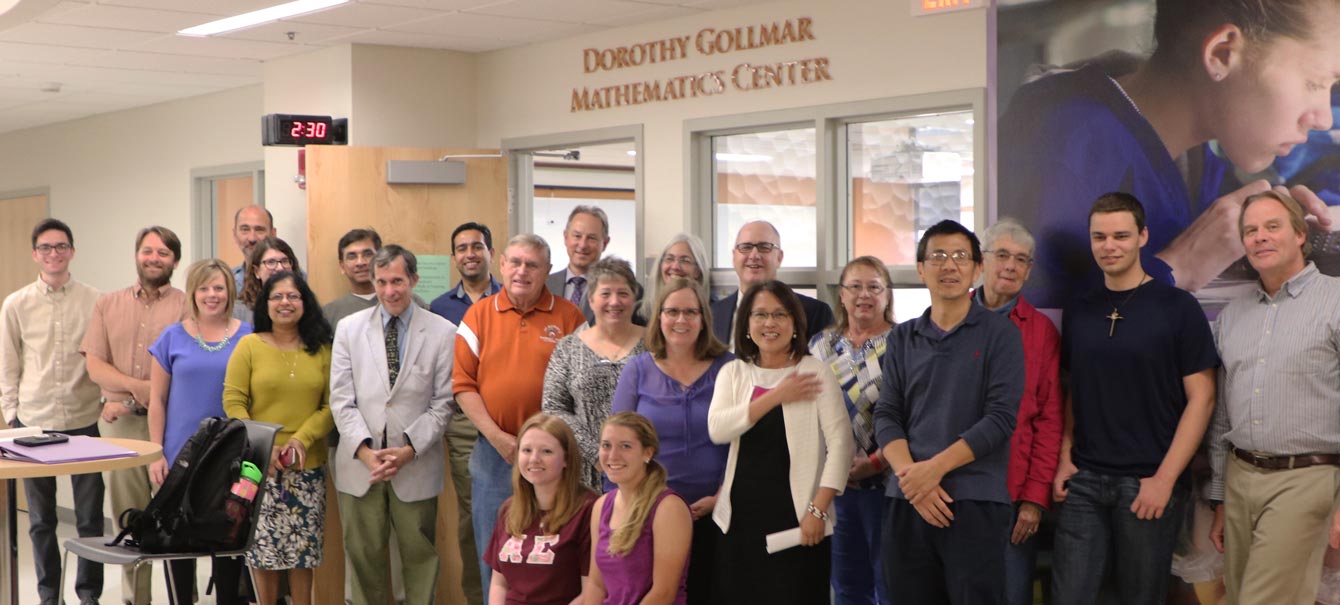 Dedication of the Dorothy Gollmar Mathematics Center
Associate Vice Chancellor Greg Cook and Dean David Travis joined Department of Mathematics faculty, staff and students on Oct. 4 for the dedication of the Dorothy Gollmar Mathematics Center in Laurentide Hall. Gollmar was a faculty member for 34 years known for extraordinary dedication to students and teaching, including taking a local hotel room when there was a threat of snow so she would not miss class. She donated a portion of her estate to the math department, a generous gift that established the Mathematics Department Strategic Initiatives Fund, the first departmental endowed fund in the College of Letters and Sciences. The endowment ensures the math department benefits from sustainable and permanent stream of annual earnings, which will allow for special initiatives, programs, staff support and development efforts, apart from regular university funding.


Print Shop closed Oct. 26

Printing and Copy Services, located in the lower level of the Moraine Bookstore, will be closed Wednesday, Oct. 26.



Upcoming events

Spooky Bowl Tournament
6 p.m. Tuesday, Oct. 24
Warhawk Alley Jersey Boys
7 p.m. Wednesday, Oct. 25
Young Auditorium Volleyball vs. UW-Eau Claire
7 p.m. Friday, Oct. 27
Williams Center "The Emperor's New Clothes"
1 p.m. Saturday, Oct. 28
Barnett Theatre The 32nd Division's Great War
3 p.m. Monday, Oct. 30
Fairhaven

Campus Kudos

Kudos to chemistry major Sura-attha Umasangtongkul, who won first place in the WiSys Quick Pitch competition at UW-Whitewater on Sept. 25 for the presentation "Mercury Extraction in Fish." Umasantongkul will present and compete in the Quick Pitch state final at the Wisconsin Science and Technology Symposium at UW-Parkside in the summer of 2018.

Kudos to Susan Elrod, provost and executive vice chancellor for academic affairs, whose article, "Increasing Student Success in STEM: Summary of A Guide to Systemic Institutional Change," was published in Vol. 49 of the academic journal Change. The article offers information on the importance of organizational learning multilevel leadership and the thoughtful development of the team. It mentions that multi-campus and institutional focused STEM education reform projects have begun with a similar goal of providing a model for more systemic and sustainable improvements in STEM learning and student success. Read more »

Kudos to faculty members in the Department of Counselor Education who presented at the Association of Counselor Educators and Supervisors biannual national conference in Chicago, Illinois, in October: Amy Barth and Brenda Rust O'Beirne, "Infusing Guiding Theory Development Across the Curriculum"; Jennifer Betters-Bubon, "Preparing School Counselors to be Leaders and Advocates: A Student and Teacher Perspective," and "A Global Perspective: Addressing the Counseling Needs of International Students"; Ola Bamgbose, "A Global Perspective: Addressing the Counseling Needs of International Students"; and Carrie Merino, "Innovative Pedagogy: Reorganizing a Foundational Course."


Sexual Misconduct Panel Discussion and Training Program
UW-Whitewater will offer a panel discussion and training program, "Handling a Sexual Misconduct Case from A-Z," intended for all campus community members who are interested in learning more about sexual misconduct and what to expect during the internal complaint and disciplinary process. The training is 3 p.m. to 4:30 p.m. Monday, Nov. 13, in the Summers Auditorium in the University Center. It will include a panel discussion from university officials and representatives who will discuss their role in every step of the complaint and disciplinary process from start to finish. Counselors will be available during and after the training program to engage in a confidential conversation with any student who would like to talk. Counselors may also be reached by calling 262-472-1305 at the UHCS.


Warhawk Advising Network

The next Warhawk Advising Network meeting is 3-4 p.m. Monday, Oct. 30, in University Center, room 69. Ron Buchholz, director of career and leadership development, will present on career exploration, employment trends, and resources to help students find the right career path. Everyone is welcome to attend.



Open Forum: Student Sense of Belonging and Faculty/Staff Mentoring

Leaders from the Reimagining First Year initiative will share findings from campus-wide focus group conversations and surveys conducted last spring. Learn about what others have said and share your thoughts and experiences with mentoring here at UW-Whitewater. The RFY team is seeking your feedback to help us plan our next steps in fostering a supportive student-centered campus. The forum is Monday, Nov. 6, 3:30-5 p.m. in University Center, room 259.


Computer science event

Hien Nguyen, associate professor, will present her research "Capturing Commanders' Decision-Making Styles," as part of the Department of Computer Science Colloquium Series. Nguyen will talk about how artificial intelligence can be of use in the making of naval decisions when the decision-maker could otherwise be at sea. The event is Wednesday, Oct. 25, 12:30-1:30 p.m. in McGraw Hall, room 122.



Chemistry demo event

Watch UW-Whitewater students conduct amazing experiments and discuss the science behind them on Thursday, Oct. 26, in Upham Hall, room 145 from 7 to 8 p.m.


Learning Management System Transition

UW-Whitewater has received word that the UW System Board of Regents has signed the contract with Instructure for their Canvas product.



Movie: "An Inconvenient Sequel"

On Thursday, Oct. 26, student groups PEACE (Peace, Education, and Activism through Creative Engagement) and SAGE (Students Allied for a Green Earth) will be hosting a free showing of "An Inconvenient Sequel: Truth to Power." The event will be held at the Timmerman Auditorium in Hyland Hall at 5:30 p.m. with a live feed of former Vice President Al Gore answering a chosen set of questions. The film will begin at 6:15 p.m.


Submit your stories

We are always looking for great story ideas. If you know of a student or faculty or staff member who deserves a shout-out, or want to promote a campuswide event, email us at news@uww.edu by noon Friday. Submissions may be edited for length or content. View Archives »