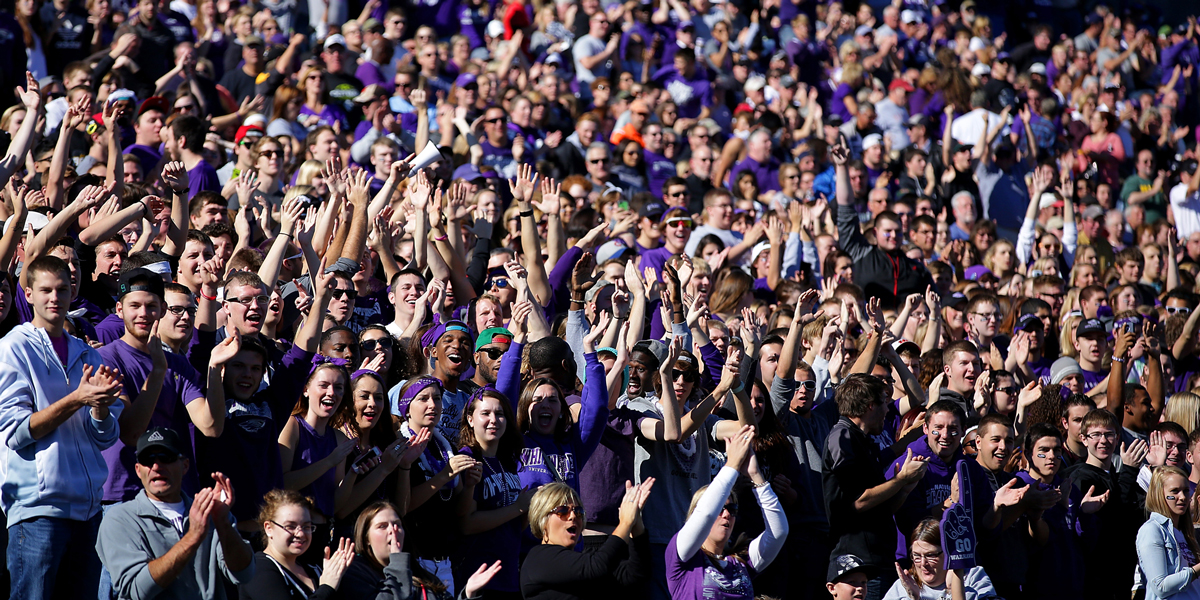 It's Homecoming Week

This year's theme is "Bringin' Back the 90s," and events include a talent show, spirit competitions, parade (new route), and the Warhawk football game against UW-Platteville.


VIDEO: The Science of Publishing

UW-Whitewater is a national leader in undergraduate research. Many of our students are listed as co-authors with their faculty mentors on research published in major journals.



Guest speaker: "Bridging the Civil-Military Divide"

Emily Nunez Cavness is the CEO and co-founder of Sword & Plough, a veteran-owned, socially conscious company that repurposes military surplus, works with U.S. manufacturers that are owned or partially operated by veterans and donates 10% of profits to veteran initiatives. She visits campus for a free lecture at 7 p.m. Monday, Oct. 30, at Young Auditorium.


PHOTOS: Pre-dawn run with ROTC cadets

ROTC cadets, their instructors and Chancellor Beverly Kopper kicked off Homecoming Week with a three-mile run through campus before sunrise on Monday, Oct. 30.



Upcoming Events

Trick or Treat with Willie the Warhawk
1 p.m. Tuesday, Oct. 31
Roberta's Art Gallery, University Center Back in the World: A Living Legacy Exhibit
Starts Wednesday, Nov. 1
Roberta's Art Gallery, University Center Percussion Ensemble
7:30 p.m. Thursday, Nov. 2
Light Recital Hall Singing Sirens, Meistersingers, and Concert Choir
7:30 p.m. Sunday, Nov. 5
Light Recital Hall, Center of the Arts Lecture: "Suffragettes, Loyalty, and Wartime Activism"
3 p.m. Monday, Nov. 6
Fairhaven

PHOTOS: It's On Us survivor vigil

The student-led It's On Us week of action against sexual harassment and sexual assault culminated with a survivor vigil, a lantern lighting and release from the parking lot next to Perkins Stadium on Thursday, October 26, 2017.



PHOTOS: Iron pour at UW-Whitewater

The Department of Art and Design held its annual iron pour in the courtyard outside the Greenhill Center of the Arts on Saturday, Oct. 21, 2017.


Campus Kudos

Kudos to the UW-Whitewater Sales Team for taking first place in both divisions on Oct. 6 in Muncie, Indiana, at the Ball State Regional Sales Competition. Henry Bernhagen and Nick Rasmussen took first and fourth place, respectively, in the Advanced Division and Kayla Agostini took first in the Developmental Division. Noelle Butski led and coached the team.

Kudos to the UW-Whitewater Police Department, which received the Extraordinary Employer Support Award, which recognizes sustained employer support of the U.S. Army National Guard and Reserve service.

Kudos to UW-Whitewater students who presented their undergraduate research at the Wisconsin Sociological Association conference on Oct. 20 at Marquette University. Camille Deller, criminology major, presented "Women in Law Enforcement and Officer Involved Deaths." Theodore Hawver, criminology major, presented "The Creation and Adherence of the Prisoner Identity" and also served as Presider for the paper session titled "Identity." Leah Selby, sociology major, presented "Examining the Corporate Social Responsibility of Board and Brush: A Case Study."
Sexual Misconduct Panel Discussion and Training Program
UW-Whitewater will offer a panel discussion and training program, "Handling a Sexual Misconduct Case from A-Z," intended for all campus community members who are interested in learning more about sexual misconduct and what to expect during the internal complaint and disciplinary process. The training is 3 p.m. to 4:30 p.m. Monday, Nov. 13, in the Summers Auditorium in the University Center. It will include a panel discussion from university officials and representatives who will discuss their role in every step of the complaint and disciplinary process from start to finish. Counselors will be available during and after the training program to engage in a confidential conversation with any student who would like to talk. Counselors may also be reached by calling 262-472-1305 at the UHCS.


UW-Whitewater looking for memorabilia

As we approach the university's 150th anniversary, we are looking to build our collection of memorabilia. If you'd like to share a piece of your UW-Whitewater history (photos, printed materials, physical items of clothing, trinkets), please bring it to Andersen Library on campus during Homecoming on Saturday, Nov. 4, 2017.

Intake at the library will take place from 9 a.m. to 1 p.m., and materials will be available for pick up around 3 p.m. All materials will be digitized and may be displayed or used for outreach efforts. Materials may be donated if desired. If you have questions, please connect with Paul Waelchli, director of the Andersen Library, at waelchlp@uww.edu or 262-472-5516.



Hackathon 2017

The Hackathon is a team-based event where students stay up all night and code a video game/program to demonstrate. Even if you do not have a group, you can sign up. The event is Saturday, Nov. 11, in Hyland Hall with check-in starting at 6 p.m. and coding at 8 p.m.


Shipping Services at the UC

Located on the main level of the University Center, Information Services now sells shipping items like boxes, packing tape, and bubble wrap. USPS priority mailers are also available for no charge. Information Services can weigh your packages and provide a printed guide to assist with purchasing a shipping label. Already have your items packaged up and ready to go? We can take your USPS and UPS letters and packages, which are picked up every weekday at 9:30 a.m. and 2:30 p.m. Contact us at 262-472-1170 or infodesk@uww.edu.



Community event: Whitewater Arts Alliance

The annual Whitewater Arts Alliance Members Show and sale will be exhibited at the Whitewater Cultural Arts Center, 402 West Main Street, from Nov. 9 to Dec. 16. The gallery will be open Thursday through Sunday each week from noon to 5 p.m. (closed Thanksgiving week.) An opening reception will be held Saturday, Nov. 11, 1–3 p.m.
Submit your stories

We are always looking for great story ideas. If you know of a student or faculty or staff member who deserves a shout-out, or want to promote a campuswide event, email us at news@uww.edu by noon Friday. Submissions may be edited for length or content. View Archives »