Every gift makes a difference, no matter its size.

Tomorrow is Giving Tuesday — here at UW-Whitewater and around the nation. We invite our campus community to join with alumni and friends to support our vision of providing transformational and empowering educational experiences.


Gala Holiday Concert Dec. 2

Audiences will hear the joyous sounds of the holidays at the annual Gala Holiday Concert presented by the Department of Music. The event is 7:30 p.m. Saturday, Dec. 2, at Young Auditorium and will feature dinner, a silent auction, and a concert with performances by the Gospel Choir, Symphonic Wind Ensemble, Jazz Ensemble, and more. All proceeds benefit the Department of Music scholarship fund.



Breakfast with Santa

The local Optimist Clubs will host their annual Breakfast with Santa on Saturday, Dec. 2, in Esker Dining Hall from 8 to 10:45 a.m. Spend time with family and friends, while enjoying the festivities of the season. Tickets will be available at the door: $5 for adults and $1 for children 12 and under.


At Crossman Gallery

Students will present and display their creative art works at the Fall 2017 BFA Entry and Junior Review in the Crossman Gallery beginning with a Family and Friends reception on Monday, Nov. 27 from 5-7 p.m. The exhibit continues through Friday, Dec. 1.



Upcoming Events

Saxophone Ensemble and Quartets
7:30 p.m. Tuesday, Nov. 28
Light Recital Hall Global Cafe on Spanish Speaking Countries
4 p.m. Wednesday, Nov. 29
University Center, room 266 Open Mic Night
6 p.m. Wednesday, Nov. 29
University Center Down Under Comedian Francisco Ramos
7:30 p.m. Thursday, Nov. 30
University Center Down Under High School Musical Trivia Night
7 p.m. Monday, Dec. 4
University Center Down Under

PHOTOS: Wheelchair Basketball Tournament

The Warhawk women's and men's wheelchair basketball teams hosted a home tournament on Nov. 17 and 18, at Kachel Fieldhouse



Lecture: "The 3 S's of Climate Change: Simple, Serious & Solvable"

Scott Denning, professor of atmospheric science at Colorado State University, will give a free lecture at 7 p.m. Monday, Nov. 27, at Young Auditorium.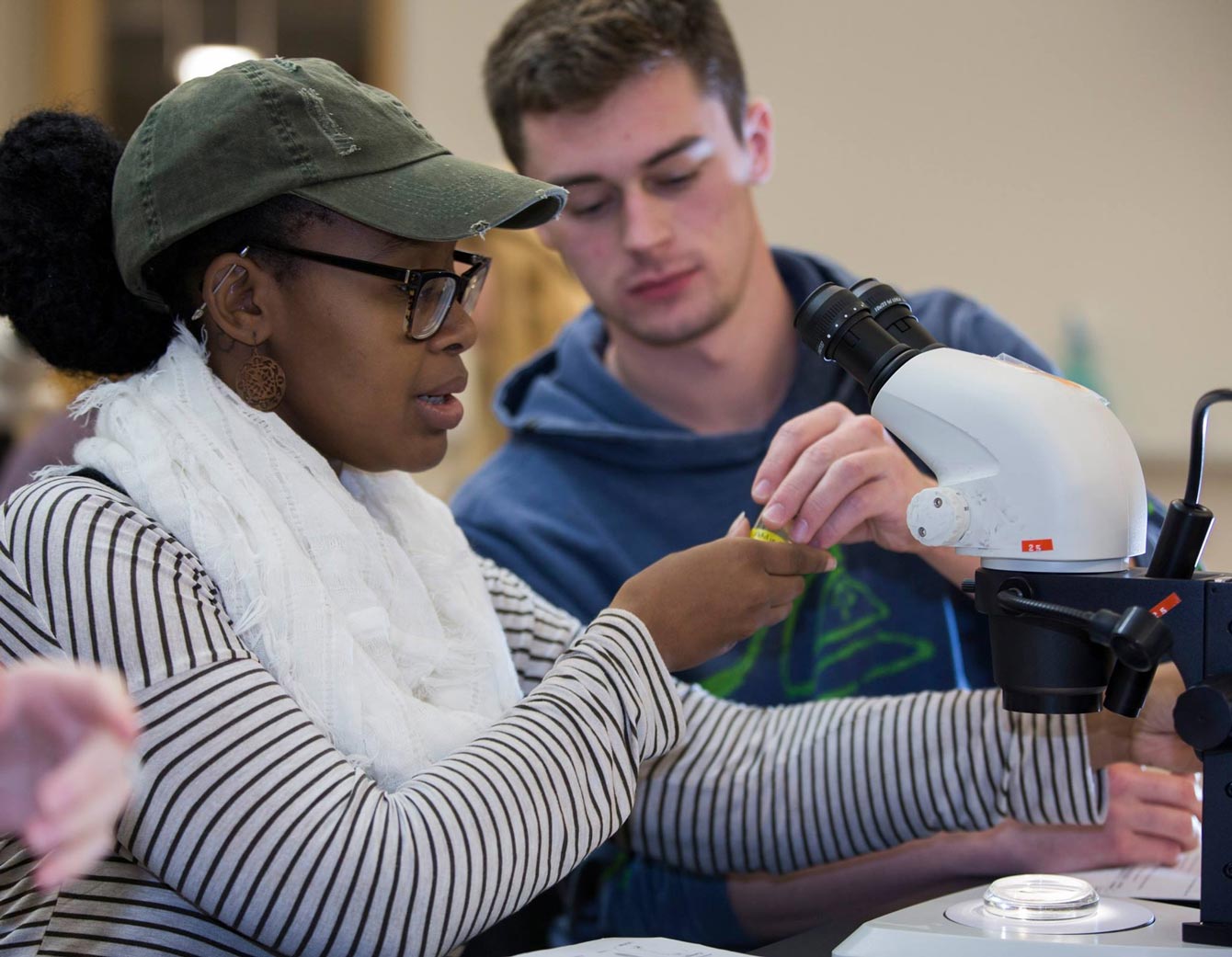 PHOTOS: Aquatic biology lab
Students in Associate Professor Elisabeth Harrahy's aquatic biology (Biology 370) class examine specimens they collected in October from two area creeks on Nov. 13. in a biology lab in Upham Hall. The lab was led by guest instructor Michael Miller, a stream ecologist with the state Department of Natural Resources Bureau of Water Quality.


Campus Kudos

Kudos to University Health and Counseling Services for gaining re-accreditation from the Accreditation Association for Ambulatory HealthCare. This designation ensures that UHCS is delivering high-quality care in an environment that promotes patient safety. Only three UW System campuses have achieved this recognition.

Kudos to Department of Management faculty members Carol Brunt, Megan Matthews, and Ruth Hansen, who participated in the Association for Research on Nonprofit and Voluntary Associations conference Nov. 16-18 in Grand Rapids, Michigan. Brunt presented a co-authored research paper, "The Human Resources Drivers of Strategic Intent in a Social Enterprise Organization," and Hansen presented a research paper, "Do Fundraisers Write Different Appeals for Stigmatized Groups?" and served as discussant on a panel of fundraising research papers.
In the Media

Mitchell Schauer, entrepreneurship major, and Dave Gee, lecturer in management, were featured in a story about student athletes succeeding in UW-Whitewater's entrepreneurship program. Read more »

The StriveOn app, developed by Choton Basu, professor of information technology and supply chain management, is now being used to promote tourism along the Baraboo River. Read more »
Warhawk Advising Network

The next Warhawk Advising Network meeting is 3 p.m. Tuesday, Nov. 28, in University Center, room 264. Kristina Navarro, assistant professor in the College of Education and Professional Studies and coordinator of the Higher Education Leadership Program, will discuss working with student-athletes. Everyone is welcome



Downtown Whitewater's 2017 Parade of Lights

The event on Friday, Dec. 1, 4-6:30 p.m., includes a parade, visits with Santa, children's stories, winter Holiday Market with more than 15 vendors and nonprofit organizations, post-parade chili dinner, cookie decorating and more.


Survey for graduates

Graduating seniors are reminded to take the Senior Outcomes Assessment Survey (SOAS). An email was sent on Wednesday, Nov. 15 (from the Registrar's Office) with a link to the survey. You may notice an SOAS hold on your WINS account. This is a reminder to complete the survey by Dec. 15 at the latest. Holds will be removed every three days. Contact assessment@uww.edu with questions.



Nominations for Women in Leadership

The 13th annual Women in Leadership reception honoring outstanding women on the UW-Whitewater campus will take place on March 8, 2018, at 3:30 p.m. in the Fern Young Terrace. Any UW-Whitewater woman who has exemplified leadership qualities on campus, and/or in her community is eligible for this award. The deadline for nominations is January 25, 2017.


Submit your stories

We are always looking for great story ideas. If you know of a student or faculty or staff member who deserves a shout-out, or want to promote a campuswide event, email us at news@uww.edu by noon Friday. Submissions may be edited for length or content. View Archives »