Programs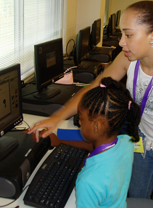 The Office of PreCollege Programs administers the Upward Bound Program, PreCollege Summer Academic Camps, and Saturday College Program.
Serves college-bound students in grades 9-12 at targeted schools in Milwaukee and Racine. Support is provided through academic advising, tutoring, mentoring, and a six week summer academic enrichment experience. Funded by the U.S. Department of Education.
Include five weeks of academic, career, cultural and recreational activities. The camps are: Reading for Success in Math & Science; College Acceleration Program (CAP) I; College Acceleration Program (CAP) II - STEM; College Access Program (CAP) III Capstone; ACT Preparation Camp;. The camps are funded by Department of Public Instruction, State of Wisconsin.