STEM Boot Camp
Apply for SBC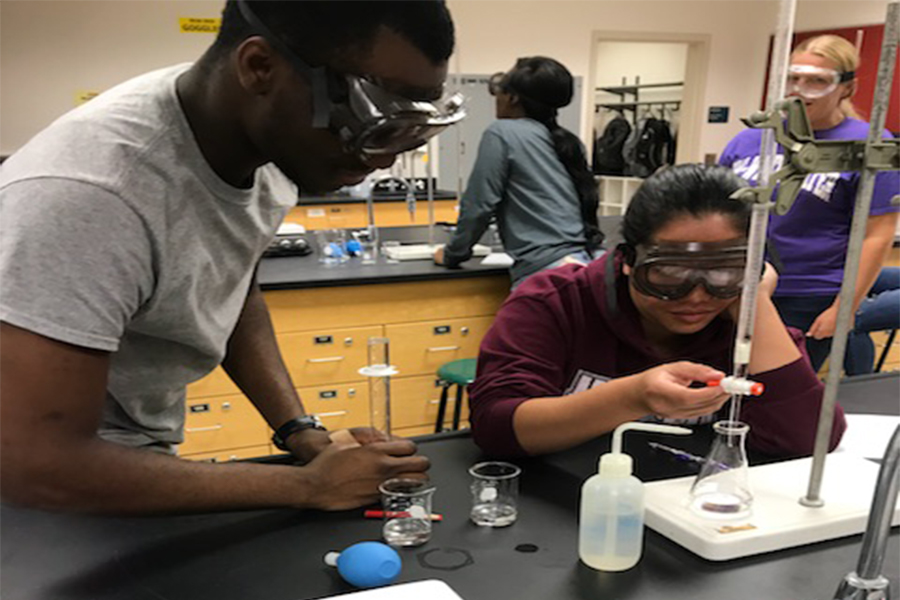 Apply for SBC
Contact Information
Dr. Anneke Lisberg
Lisberga@uww.edu
(262)472-5138
203 Upham Hall
Department of Biological Sciences
University of Wisconsin-Whitewater


Dr. Stephen Levas
Levass@uww.edu
(262)472-6200
351 Upham Hall
Department of Biological Sciences
University of Wisconsin-Whitewater

STEM Boot Camp (SBC) is directed by UW-Whitewater Biology faculty Dr. Anneke Lisberg and Dr. Stephen Levas. The program began in 2011, founded by Dr. Brett Woods and Dr. Lisberg and recruits and serves underrepresented minority students intending to major in STEM (Science, Technology, Engineering and Math) entering their freshman year at UW-Whitewater. The STEM Boot Camp consists of an intensive two-week summer camp and continued support through the freshman year aimed at improving student performance and creating a support system. The summer camp runs for two weeks every August. Students live on campus and attend daily classes, seminars and discussions aimed at increasing preparedness for college STEM courses and discussing common student concerns and challenges. The students are also matched with peer mentors, all successful alumni of the program. During the summer camp, students experience:
Sample lectures provided by UWW faculty, pulled from their introductory courses
Face-to-face "office hour" meetings with STEM faculty
Tips, practice, and feedback on essential student's skills
A hands-on lab to explore laboratory course structure
Experience researching and planning scientific experiments
Discussions with student mentors, program advisors, and other current STEM students
Overview of campus programs, including undergraduate research and student support programs
Through the freshman year, students attend regular lunches and one-on-one meetings with peer mentors and program advisors. Students are also required to meet goals that aid students success, such as attending office hours with course instructors.
Students participating in SBC are provided full room and board during the 2-week summer program and an additional stipend of up to $1000, based on completion of program benchmarks (received in part after the summer program and in part during the freshman year). The program has regularly received support by grants from the Wisconsin Alliance for Minority Participation and continued support from the UW-Whitewater College of Letters & Sciences.
SBC 2019:
Program Dates: Monday August 12 - Friday August 23
Deadline to Apply (for full consideration): June 30 (Applications still being accepted)