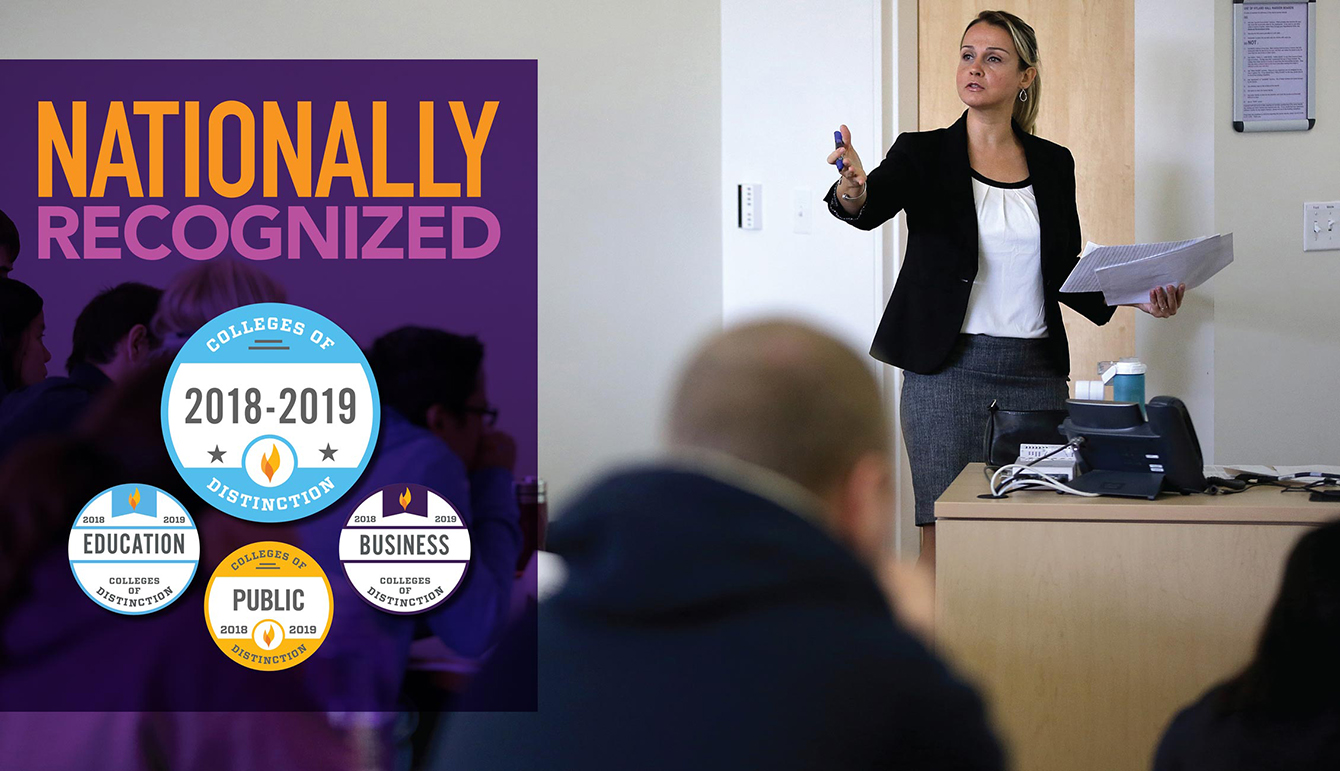 UW-Whitewater honored among national Colleges of Distinction

Schools are accepted on the basis that they adhere to the four distinctions: Engaged Students, Great Teaching, Vibrant Community, and Successful Outcomes.


Concert Series featuring King Solomon

UW-Whitewater's 150th celebration continued with King Solomon! This spirited reggae band brought a fresh vibe to campus, alongside more than 45 vendors from Whitewater City Market. The next concert is Friday, July 20, featuring the WhiskeyBelles.



Presenting "I Want To Be a Teacher" Camp at UW-Whitewater

These future teachers are part of the first ever "I Want To Be a Teacher Camp" at UW-Whitewater, which is conducted for high school students considering the teaching field.



McNair Research Symposium

The newest cohort of the McNair Scholars Program will present from 9-11 a.m. Thursday, July 12, in the University Center Old Main Ballroom. Presentations include preliminary findings of their undergraduate research projects and topics cover a wide array of academic disciplines showcasing the talent and dedication of the emerging scholars. Everyone is welcome to attend.




Theatre/Dance presents "Greater Tuna"

This Off Broadway hit features four actors creating the entire population of Tuna in a tour de farce of quick change artistry, changing costumes and characterizations faster than a jack rabbit runs from a coyote. Be prepared for a barrel of laughs! ** Contains adult content and may not be appropriate for children **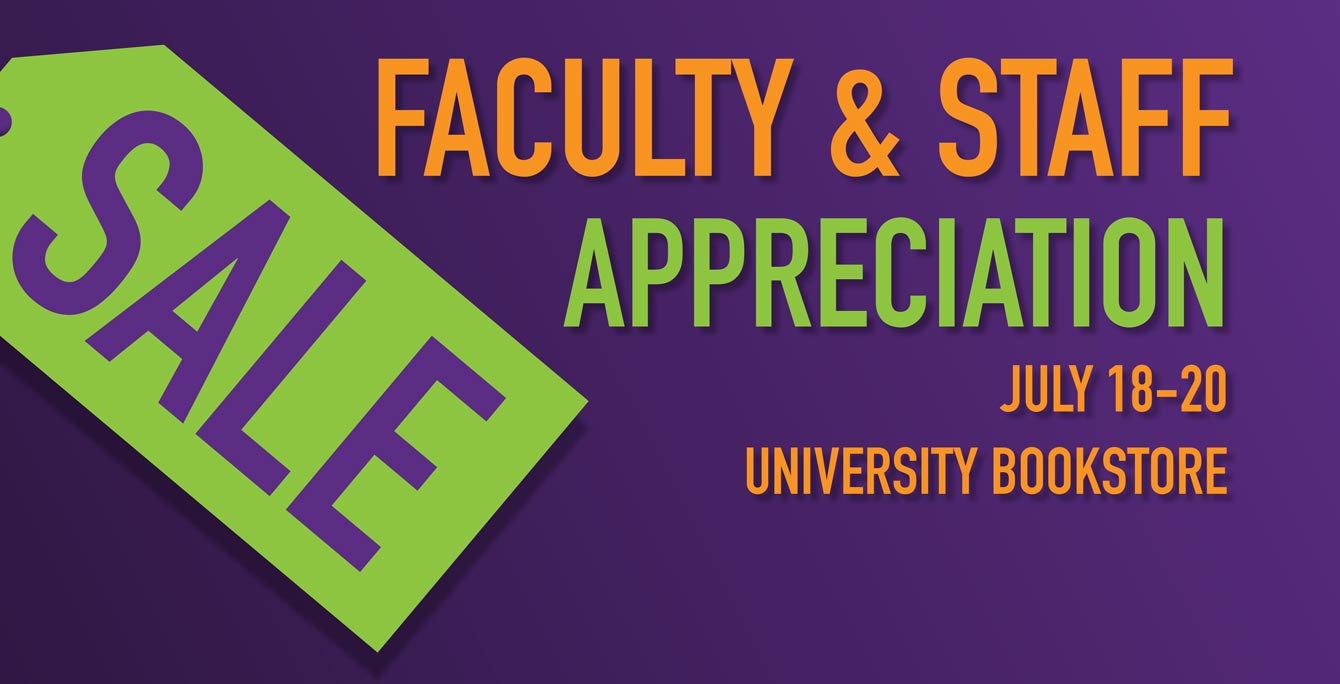 Faculty and staff appreciation sale
The University Bookstore is offering a special to all faculty and staff July 18-20. Shop in-store or online and get 20% off all Warhawk apparel and gift items. All clearance items will also have an additional 50% off! Either print this email off and bring it in-store or use the coupon codes below online.

20% off all Warhawk apparel and gift items
Coupon Code: thankyouuww

Additional 50% off all clearance items
Coupon Code: extra50

Offer valid July 18-20. Cannot be combined with any other coupons or sales. Some restrictions may apply.


Open forums

UW-Whitewater has announced the finalists for the position of Director of the Academic Advising and Exploration Center.

Each candidate will participate in an open forum during on-campus interviews. All members of the campus community are welcome to attend.

Julie Janiak:
Thursday, July 12
10–10:45 a.m.
Hyland Hall, room 1314

Michelle Pickett:
Friday, July 13
10–10:45 a.m.
Hyland Hall, room 1314

Aimi Moss:
Monday, July 16
10–10:45 a.m.
Hyland Hall, room 1314


Professional clothing donations needed

The Warhawk Success Closet will open to students in September. Currently, we are accepting donations of gently used professional and business-appropriate clothes such as suits, button-ups, blouses, dresses, trousers, shoes, etc. Donations can be dropped at Career and Leadership Development (University Center, room 146). If you have questions, please contact us at 262-472-1471, or email Coordinator Amy Yang at yangat25@uww.edu.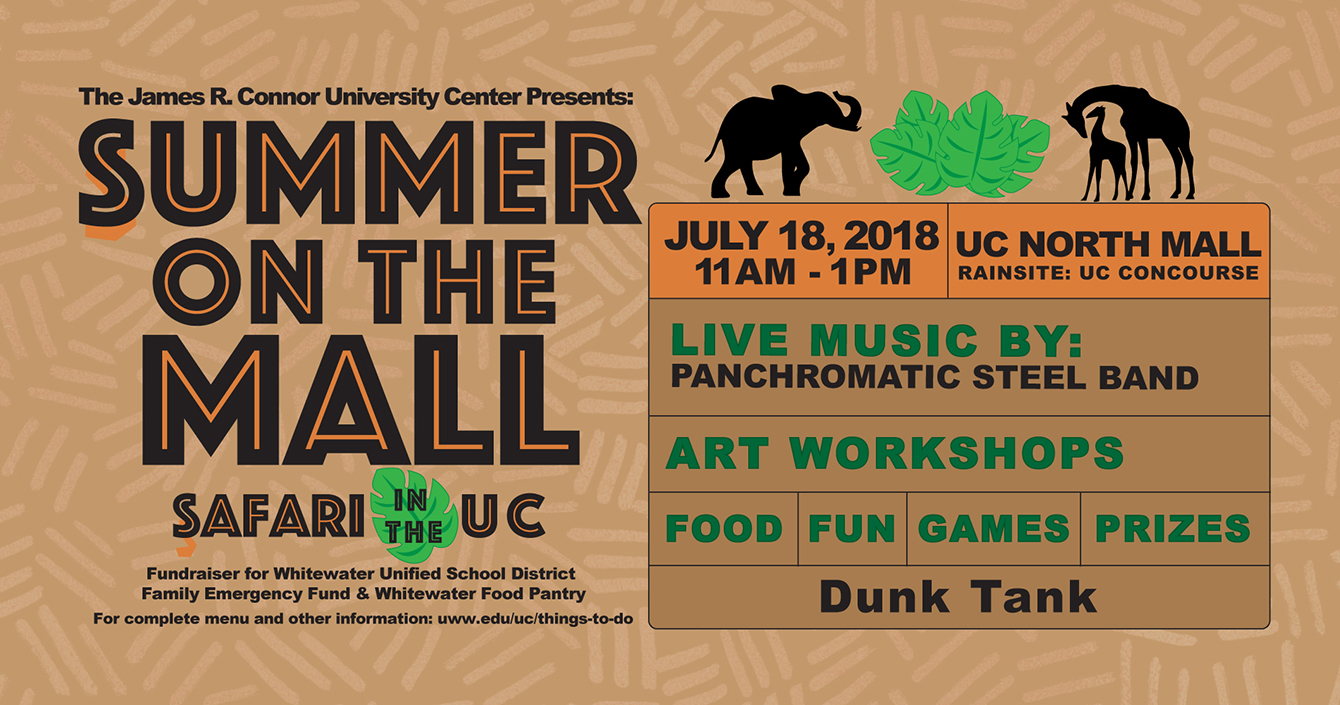 Summer on the Mall
Join us Wednesday, July 18, from 11 a.m. to 1 p.m. on the north Wyman Mall for live music as you enjoy art workshops, activities and delicious food! Bring in three items (non-perishable food items, professional clothing items, or school supplies) for a chance to win Brewers Tickets. All proceeds go to the Whitewater Unified School District Emergency Fund, Whitewater Food Pantry, and the Warhawk Success Closet. Open to the public. The rain site will be the University Center Concourse.


Submit your stories

We are always looking for great story ideas. If you know of a student or faculty or staff member who deserves a shout-out, or want to promote a campuswide event, email us at news@uww.edu by noon Friday. Submissions may be edited for length or content. View Archives »