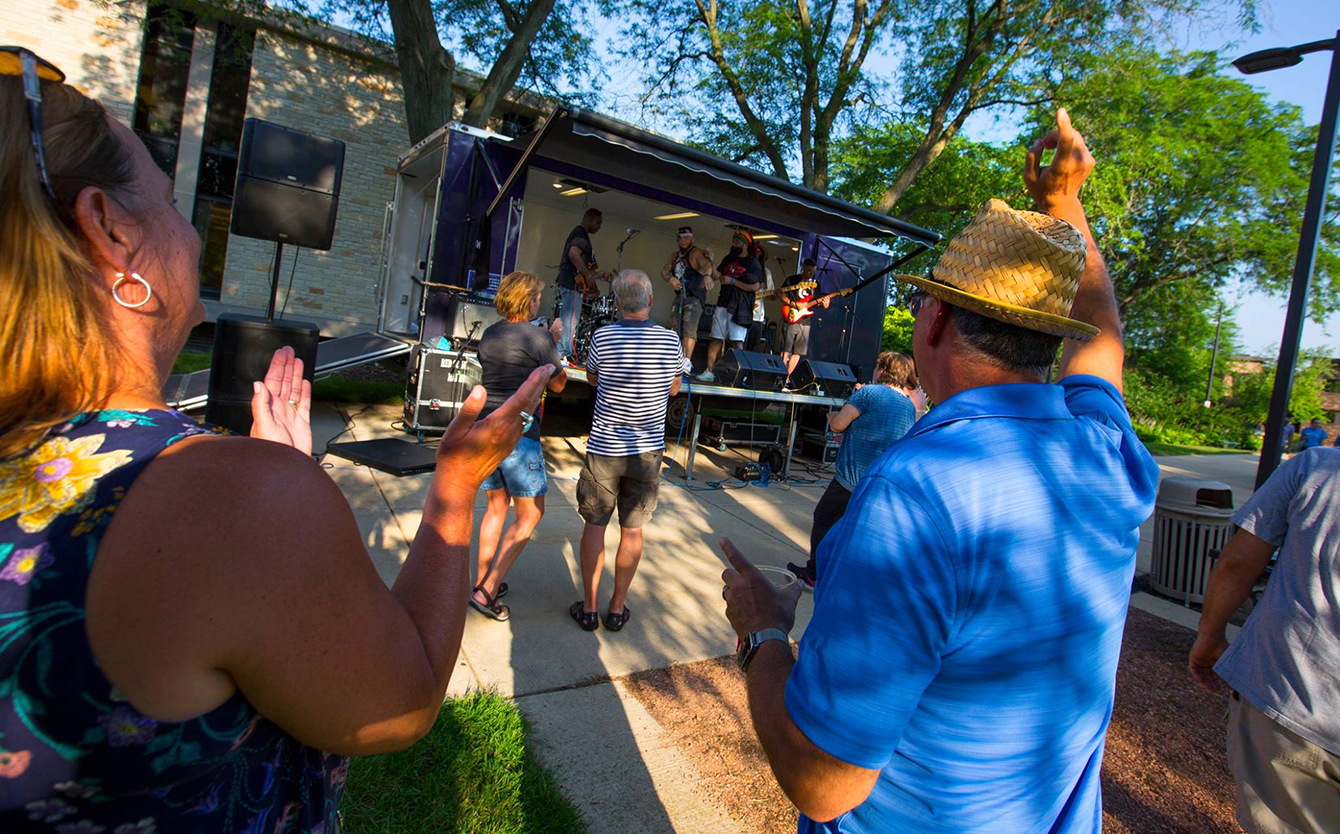 Free summer concert series continues Friday

Join us on Wyman Mall 4:30-6:30 p.m. on Friday, July 20, for country, folk and Americana music performed by the WhiskeyBelles. Catering is by the SweetSpot. This free, family-friendly concert will also feature a beverage tent, games, campus tours and more!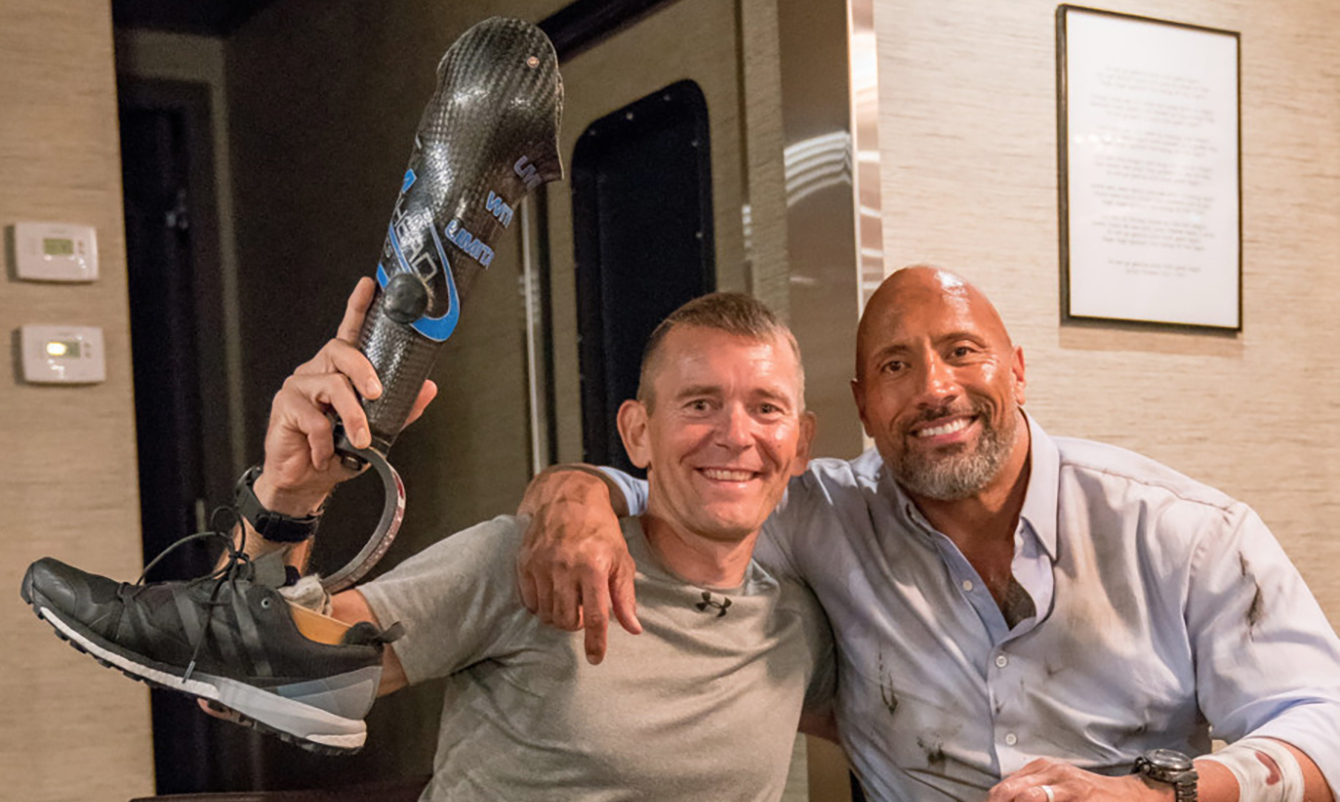 Alumnus inspires The Rock's character in new blockbuster
Jeffrey Glasbrenner, Class of 1998 — a Paralympian and champion athlete who visited our campus in April for the Purple and White Gala — helped Dwayne "The Rock" Johnson prepare for his latest movie role character.


Summer on the mall

Join us Wednesday, July 18, from 11 a.m. to 1 p.m. on the north Wyman Mall for live music as you enjoy art workshops, activities and delicious food! Bring in three items (non-perishable food items, professional clothing items, or school supplies) for a chance to win Brewers tickets. All proceeds go to the Whitewater Unified School District Emergency Fund, Whitewater Food Pantry, and the Warhawk Success Closet. Open to the public. The rain site will be the University Center Concourse.



Professional clothing donations needed

The Warhawk Success Closet will open to students in September. Currently, we are accepting donations of gently used professional and business-appropriate clothes such as suits, men's dress shirts, blouses, dresses, trousers, shoes, etc. Donations can be dropped at Career and Leadership Development (University Center, room 146). If you have questions, please contact us at 262-472-1471, or email Coordinator Amy Yang at yangat25@uww.edu.


New employees/New roles

In this new section of UW-Whitewater This Week, we welcome employees to the Warhawk family and recognize colleagues who received new positions on campus.

Christina Berndt was hired as a police services associate with the UW-Whitewater Police Department and assists with records management, budgeting, and CPR/AED, first aid and casualty care kit training.

Anndrea Brown was hired as a custodian with Facilities, Planning and Management and is currently working at Hyland Hall.

Janelle Crowley was hired as chief human resources officer and leads the Human Resources and Diversity Department.

Denise Ehren, who previously worked in the Recreation Sports and Theatre/Dance departments, has joined the Budget Office as an associate budget planner.

Nadine Hill has been hired as university executive staff assistant to Grace Crickette, vice chancellor for administrative affairs.

Henri Miller has been hired as director of the Office of Budget, Planning and Analysis.

Lisa Miller's position at Parking Services was retitled and she is now parking manager, responsible for day-to-day operations, budgeting and procurement, and supervision of parking personnel.

Amy Oeding was hired as digital philanthropy manager and manages strategic communications for the Office of Philanthropy and Alumni Engagement.

Delaney Sherwood, who began as a student gardener and graduated in 2017, has been hired as a full-time gardener and horticulturist, helping with greenhouse operations, landscape and flower design, zone landscape maintenance, heavy equipment operation, arboriculture and snow removal.

Alexandra Stokes was hired as quality assurance improvement manager and is focused on creating efficiencies and ensuring compliance through initiatives across campus. This includes forming a Process Improvement Advisory Team, as well as an Audit, Risk and Compliance group.

Megan Walbrant was hired as digital media coordinator with University Marketing and Communications, where she helps manage social media, website marketing and online communications.

Linda Zarko, printing technician who manages the UW-Whitewater Printing Department, recently joined the Administrative Affairs Division.

Submit your stories

We are always looking for great story ideas. If you know of a student or faculty or staff member who deserves a shout-out, or want to promote a campuswide event, email us at news@uww.edu by noon Friday. Submissions may be edited for length or content. View Archives »