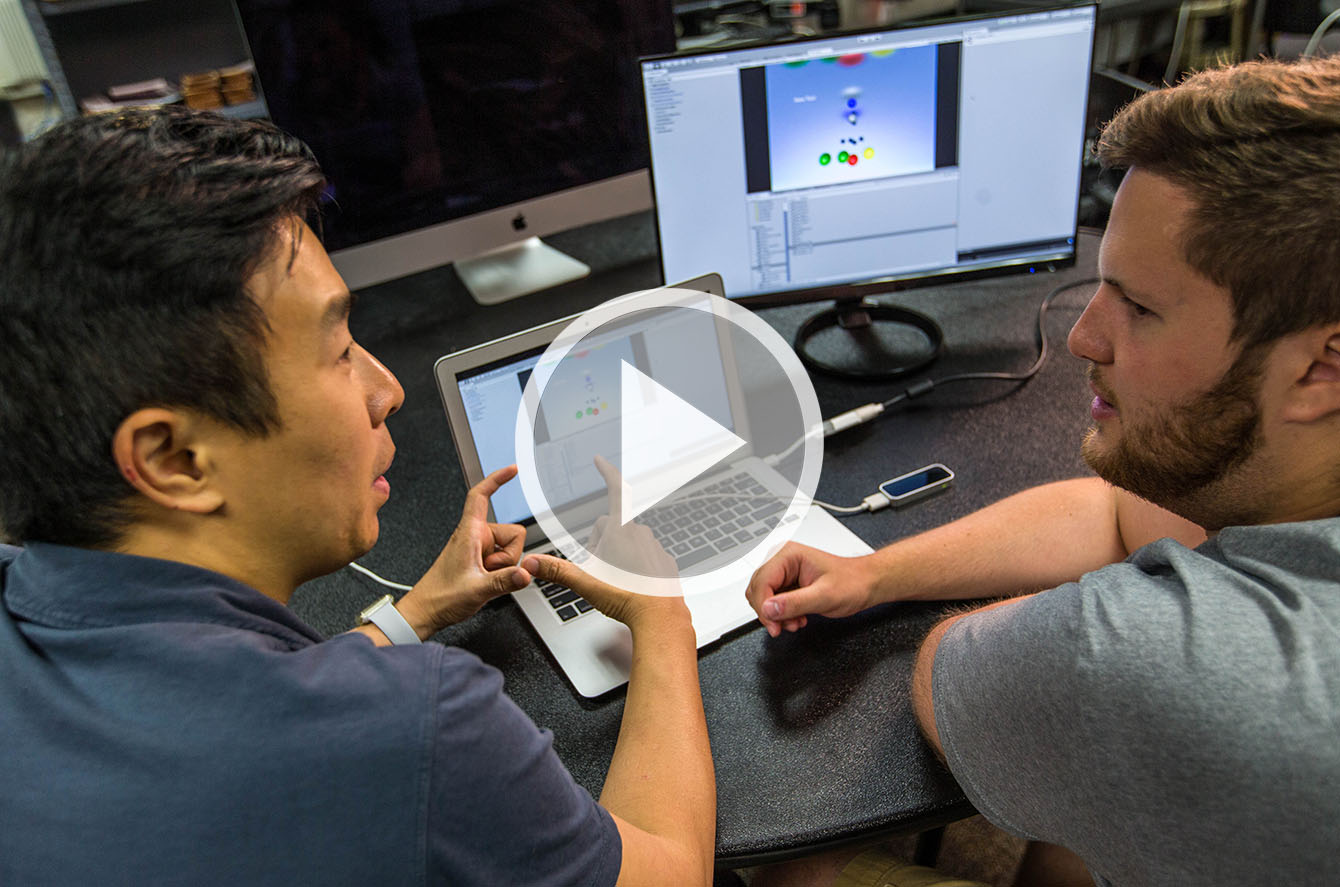 MAGD students win international competition

Competing against four teams of doctoral students — media arts and game development students Luke Lamberg, Nicole Nelson, and Brandon Hanabarger, captured the top prize in Pisa, Italy, under the mentorship of Nick Hwang, assistant professor of communication. Watch the video to find out more about this fantastic competition and the amazing technology our students created. (UW-Whitewater video/Jeffrey Pohorski)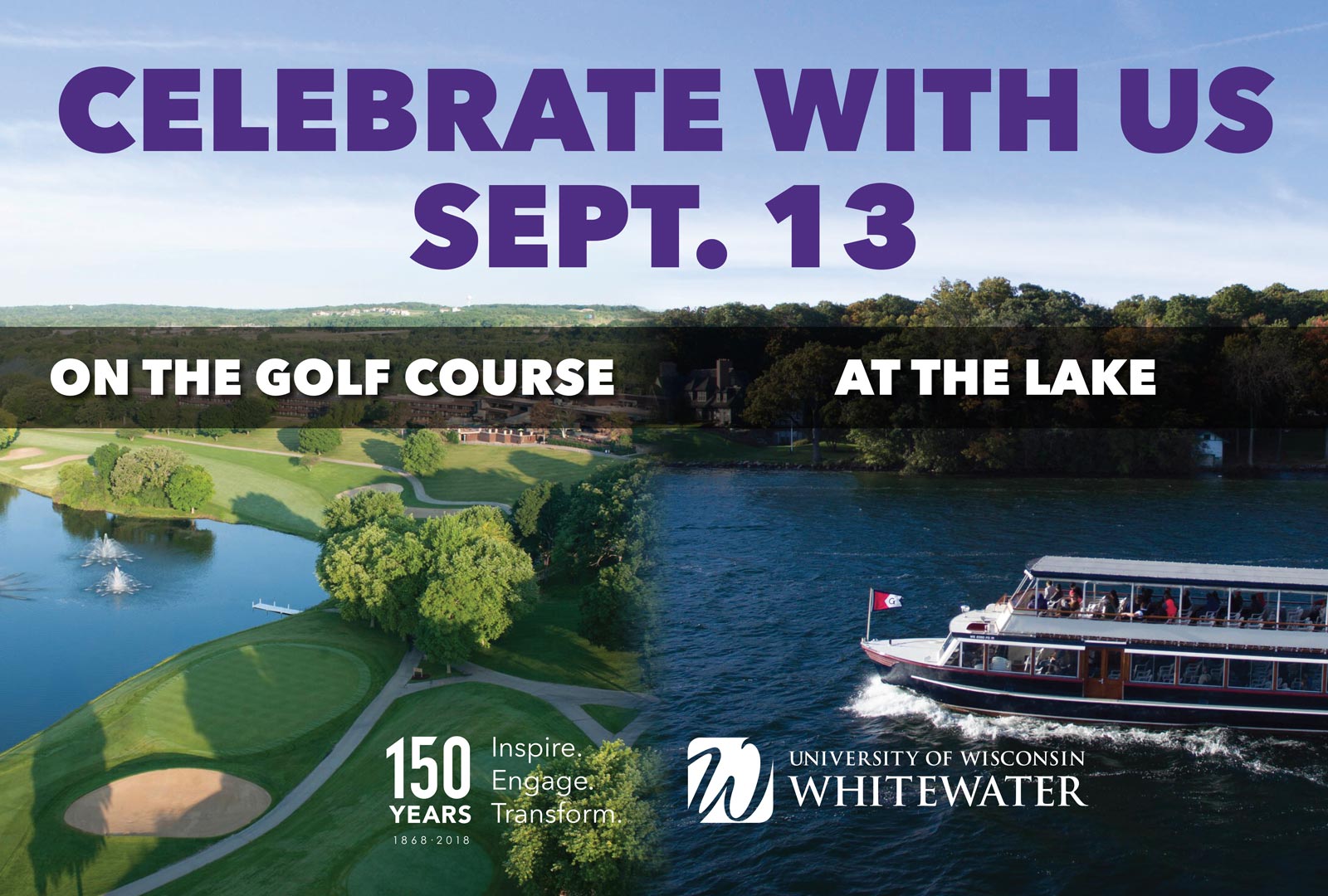 150 Golf and Lake Outing
Join us Thursday, Sept. 13, for a fun-filled day on the golf course or at the lake, and help support student success!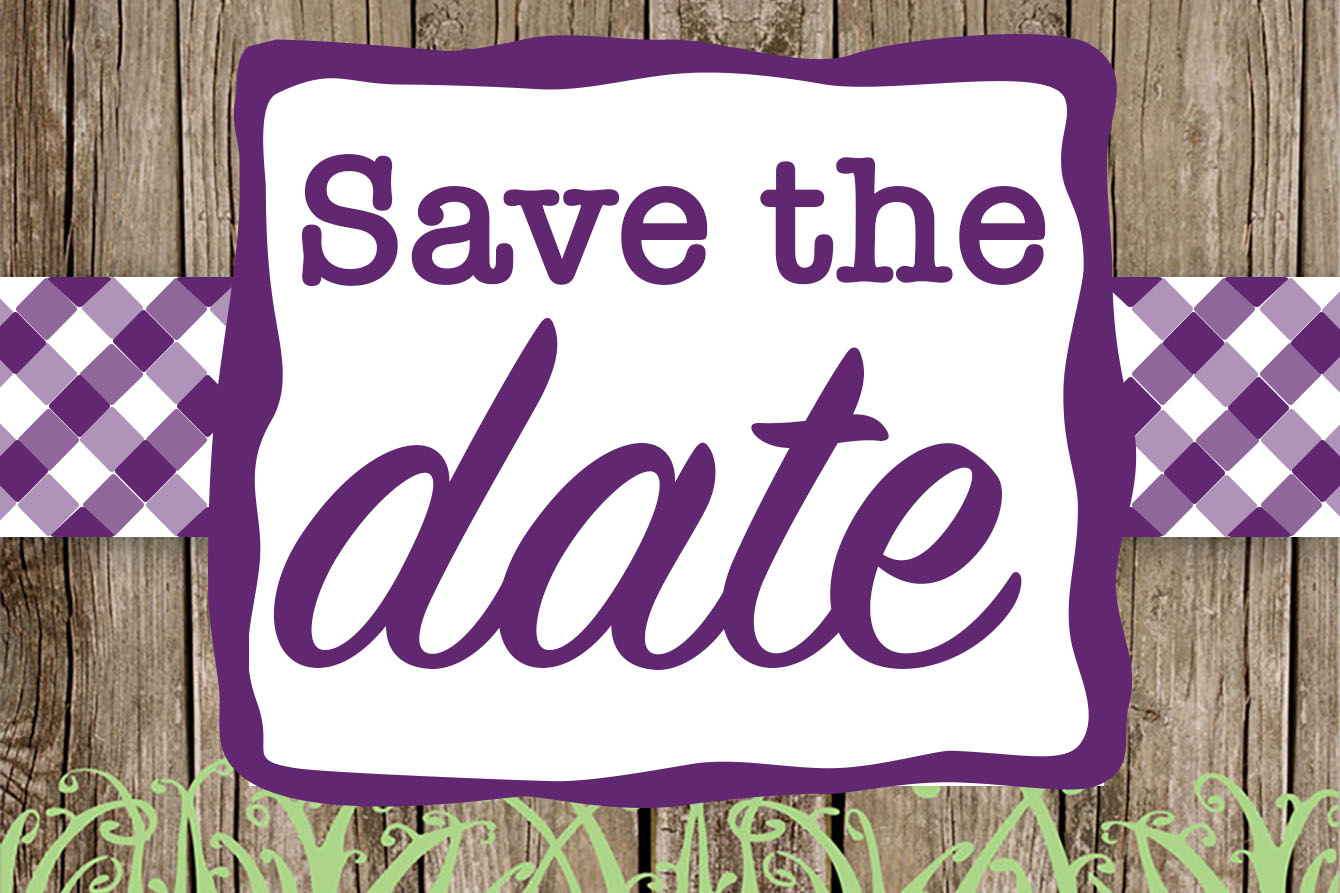 State of the University Address and Campus Cookout
Save the date! Join Chancellor Beverly Kopper for her annual State of the University Address at 10:30 a.m. Monday, Aug. 27, at Young Auditorium. A Campus Cookout will follow at the University Center.


Open forums

The finalists for the position of director, King/Chavez and Postsecondary Engagement Programs within Student Diversity, Engagement and Success, will participate in open forums during on-campus interviews. Everyone is welcome to attend the forums, which will all be held in the University Center, room 266.

Kaili Lee
Monday, July 30
1:15-2 p.m.

Whitney Supianoski
Tuesday, July 31
1:15-2 p.m.

Anjali Pattanayak
Wednesday, Aug. 1
1:15-2 p.m.

Rolando De León
Thursday, Aug. 2
1:15-2 p.m.


Administrative Affairs town hall

The Administrative Affairs Department will host a town hall meeting 1-2 p.m. Wednesday, Aug. 1, in Summers Auditorium, University Center, room 76. Vice Chancellor for Administrative Affairs Grace Crickette will host and she will be joined by the division heads of each department. Everyone is invited to learn more about this division and ask questions. Refreshments will be served.

Campus Kudos

Kudos to Denton Marks, professor of economics, who was named a fellow of the American Association of Wine Economists. Marks is the twelfth scholar to be named a fellow since 2006 and only the fifth who teaches at a U.S. university. Based in New York City, the association has an international membership of about 500 wine, beverage, and food scholars and 2,300 libraries and other institutions. Marks has written and presented a number of scholarly papers on wine auctions, the meaning of expertise, wine as a cultural good, and the consumer's problem in buying wine.

Kudos to Dept. of Management faculty members who traveled to Amsterdam, the Netherlands, July 10-13 for the International Society for Third-Sector Research conference. Assistant Professor Carol Brunt presented "Advancing a 'People-First' Culture: Human Resource Management in Nonprofit Curricula," and Lecturer Ruth Hansen presented "Unpopular: Examining the Role of Client Stigma in Writing Charitable Appeals."

Kudos to Sang Choi, professor of occupational and environmental safety and health, who presented a paper jointly with the Korea Advanced Institute of Science and Technology on "Healthy and Active Aging: Relationship between Socio-economic Factors and Fall Risk for Elder Koreans" at the International Conference on Applied Human Factors and Ergonomics, July 21-25, in Orlando, Florida.

Teaching STEM in Hawaii

Geography majors Kalama Kamoku, Lucas Murray, and Ryan Workman — and recent graduate James Konvalink — taught STEM activities during a summer program in Hawaii. The students received Undergraduate Research Program grants for their projects, and the trip was partially funded through a grant obtained by Professor Juk Bhattacharyya.



Bonding over soccer

Sara Klimisch has spent her summer with the Milwaukee Torrent, a women's soccer team geard toward college athletes. Her time with the semi-pro squad has helped her grow as a player and brought her friendship from a former rival. She is a communication sciences and disorders major.


Submit your stories

We are always looking for great story ideas. If you know of a student or faculty or staff member who deserves a shout-out, or want to promote a campuswide event, email us at news@uww.edu by noon Friday. Submissions may be edited for length or content. View Archives »