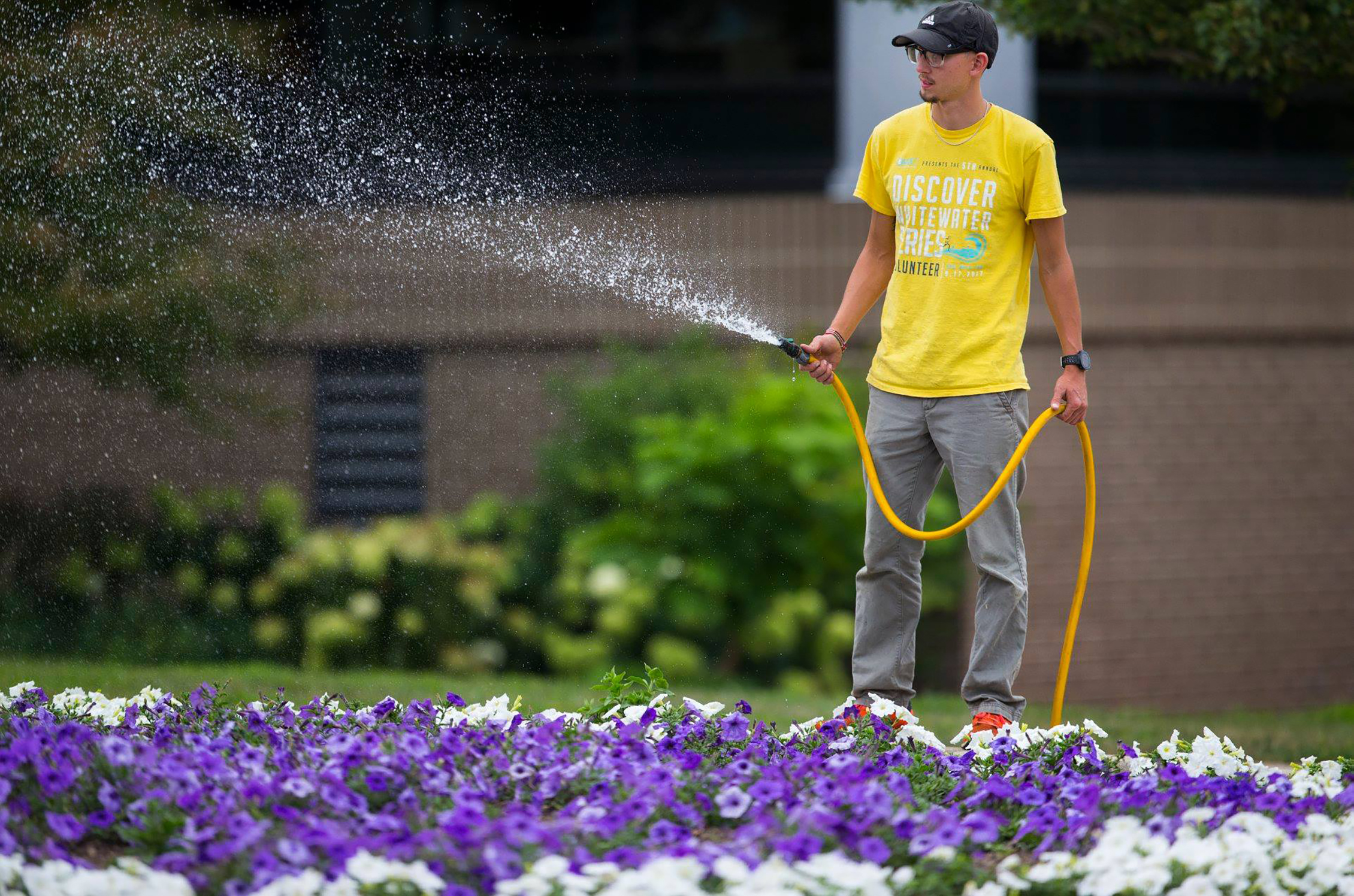 Experience our beautiful gardens and landscapes

This August, join us for free tours of UW-Whitewater's prairie and nature preserve, campus flower gardens, the Upham Greenhouse, and campus vegetable garden.


Our Concert Series continues with a blues vibe

We will be featuring Altered Five Blues Band from 4:30 to 6:30 p.m., Thursday, Aug. 9, on the Wyman Mall in celebration of our 150th anniversary. In addition to good music, enjoy catered food by Casual Joe's, kids activities (including a magician!), lawn games, tours and more!



This month in dining services

UW-Whitewater Dining Services is featuring multiple specials this August at Willie's, including a specialty wrap, root beer floats, sweet and salty pretzel brownies, and more!


Position opening - Faculty Director of the Office of Global Experiences

The Department of Student Diversity, Engagement and Success (SDES) is pleased to announce a call for applications for the director of the newly organized Office of Global Experiences. The director oversees the general administration, leadership and growth of for-credit and co-curricular international programming including: study abroad and exchanges, field study, travel study, student teaching, service-learning and international internships.



Summer on the mall

Join us from 11 a.m. to 1 p.m. Wednesday, Aug. 8, on the north Wyman Mall for Summer on the Mall. DJ Tommy Jewel will play music, and there will be art workshops, activities and delicious food. All proceeds support the Whitewater Community Food Pantry and the Bethel House.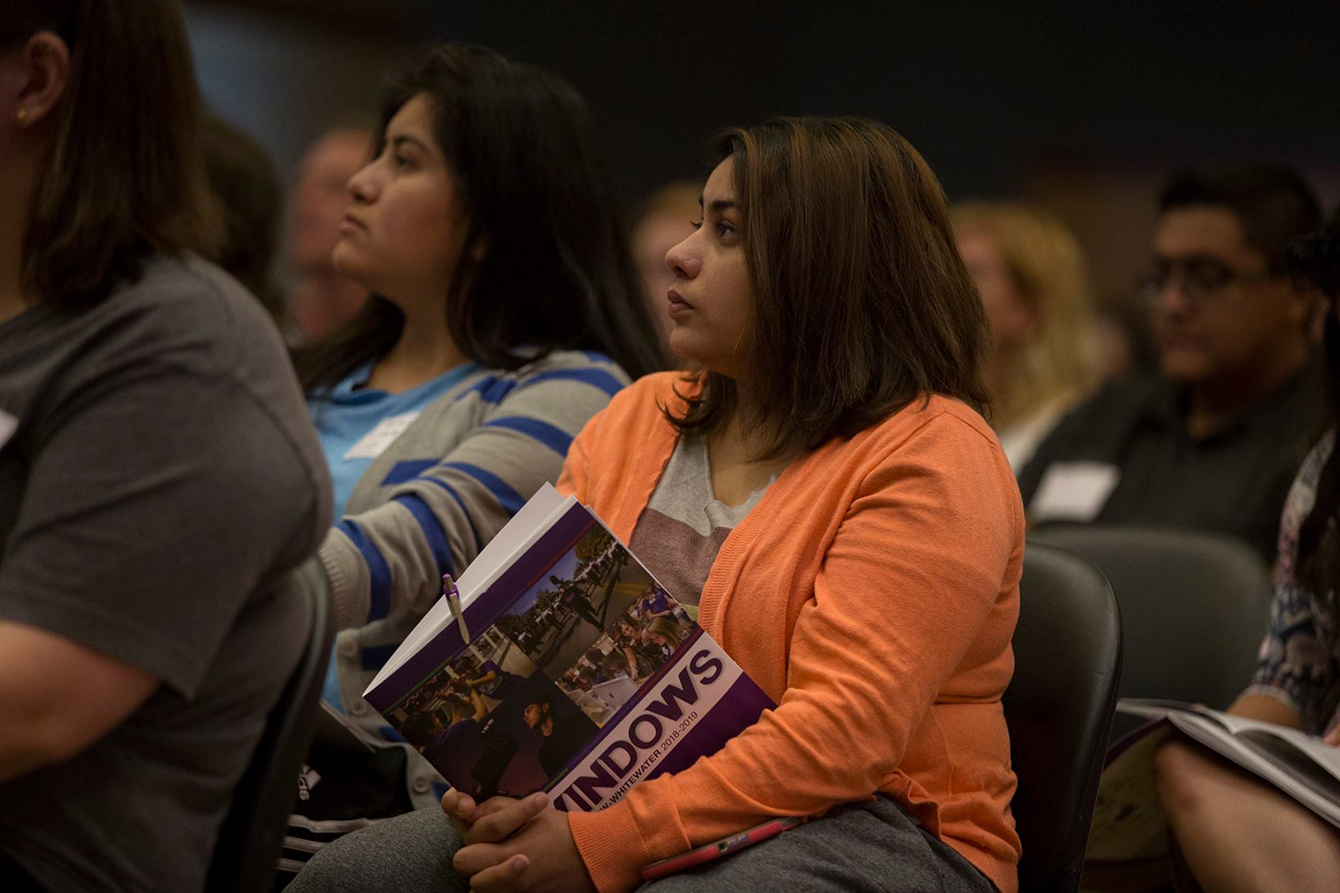 SOAR welcomes new Warhawks
Fall classes will be here before we know it, and we're making sure our students are ready. SOAR (Student Orientation, Advising, and Registration) helps students prepare for their education by connecting with academic advisers, registering for classes and, of course, making new friends. We like to throw in a little fun, too!


Campus Kudos

Kudos to the 380 student-athletes who were named to the 2017-18 Wisconsin Intercollegiate Athletic Conference Honor Roll. UW-Whitewater student-athletes earned a GPA equal to, or greater than, the collective GPA of the overall student body. Read more »

Kudos to Jo Ann Oravec, professor of information technology and supply chain management, who presented "Communication and Information Management Issues in the Integration of Self-tracking Practices into Household and Workplace Contexts" at the Association for Computing Machinery Special Interest Group on the Design of Communication at the Milwaukee School of Engineering on Aug. 4.

Kudos to John Harrison, English and psychology major, who won a scholarship from Society's Assets, a regional nonprofit that supports individuals' efforts to achieve their potential and assists local communities in the removal of barriers to independent living.
In the Media

May graduate Michaela Matthys, who earned a B.A. in media arts and game development, has been nominated for the 2018 NCAA Woman of the Year. Northwest Herald »

Nicole Weber, director of learning technology, and Eric Loepp, assistant professor of political science, talk about the integration of smart boards to promote collaboration on campus. EdTech »

Faculty, staff and students in Student Diversity, Engagement and Success were featured for their work involving mentored research programs, that aim to reduce learning disparities among majority and underrepresented minority students. Diverse Issues in Higher Education »


Submit your stories

We are always looking for great story ideas. If you know of a student or faculty or staff member who deserves a shout-out, or want to promote a campuswide event, email us at news@uww.edu by noon Friday. Submissions may be edited for length or content. View Archives »