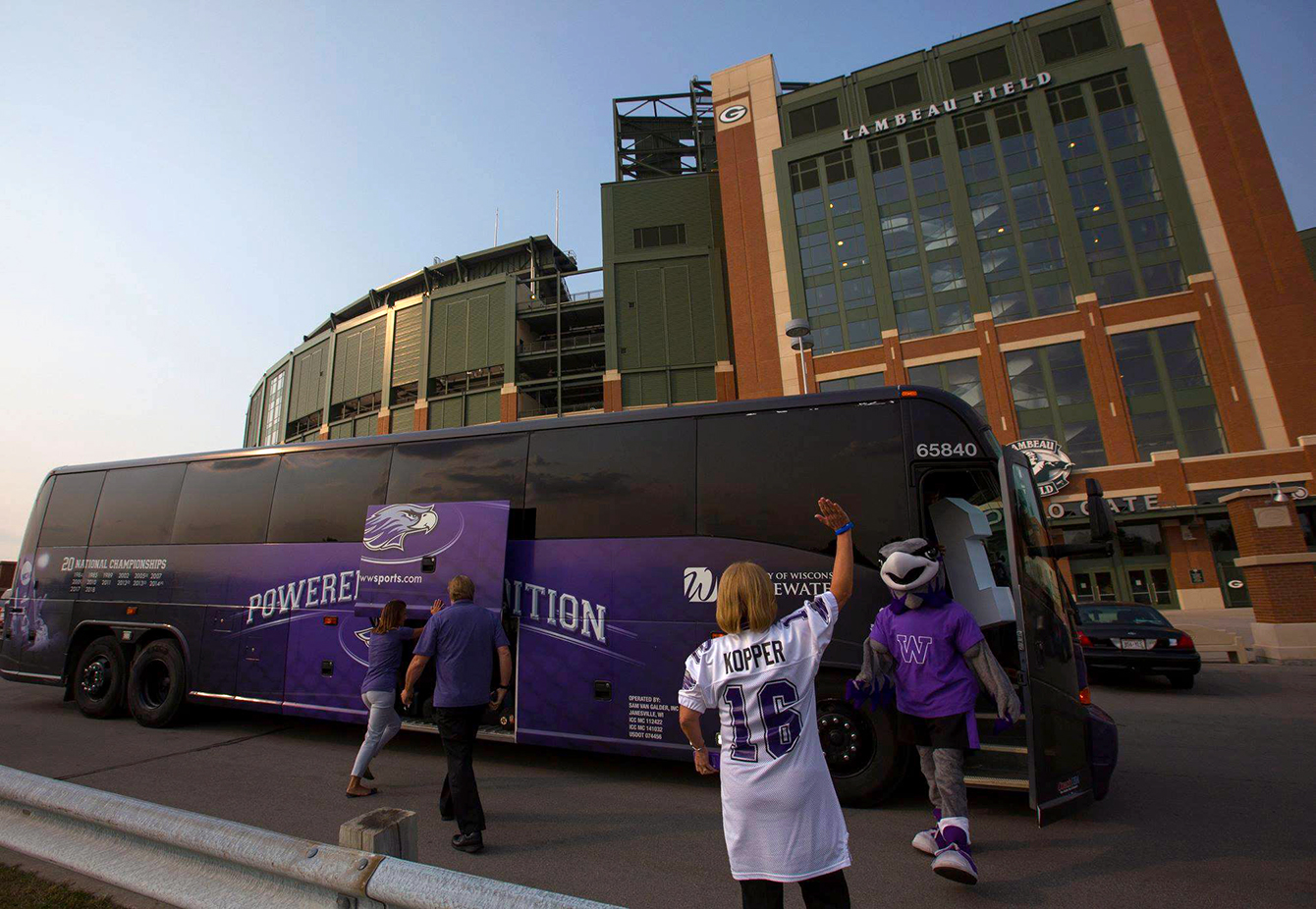 Photos from the Roadshow

Alumni and friends celebrated UW-Whitewater's Sesquicentennial in cities across the Midwest during Willie's Roadshow.


State of the University Address

Chancellor Beverly Kopper invites everyone to the State of the University Address at 10:30 a.m. Monday, Aug. 27, in Young Auditorium, to celebrate achievements from the last academic year and to set the stage for the future.



Campus Cookout

Join us from noon to 2 p.m. Monday, Aug. 27, at the James R. Connor University Center for a free campus cookout.


Help us welcome new Warhawks!

Staff, faculty, and current students are encouraged to participate in this year's welcome tunnel during the RU Purple event. As part of Warhawk Welcome activities (previously called Club U-Dub-Dub and TRANSFERmation), this longstanding tradition welcomes our new students to the Warhawk family. Wear your purple and arrive at Perkins Stadium at 7 p.m. Monday, Sept 3. For more information, please contact First Year Experience at 262-472-3205 or fye@uww.edu.



Help us move in new Warhawks!

Residence Hall Move-in Day is Sunday, Sept. 2. University Housing is asking faculty, staff and student volunteers to help. Faculty and staff greet students and their families, explaining the move-in process and directing the activity at each unloading site. Student volunteers assist with moving belongings into the student rooms. Two shifts are available: 7:30 a.m. to noon and 11:30 a.m. to 4 p.m. To sign up, contact Mary Kaster in University Housing at 472-5274 or kasterm@uww.edu.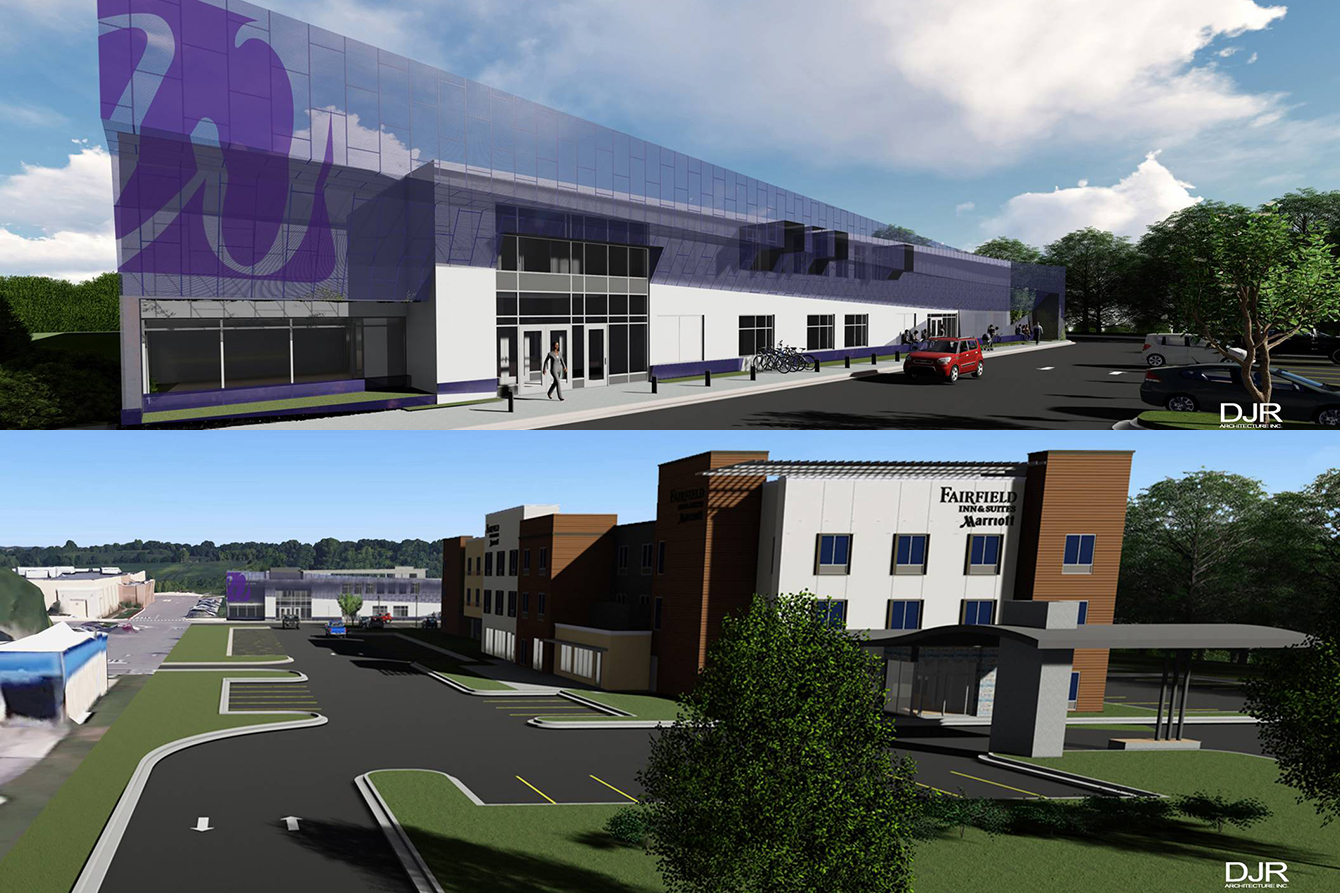 Groundbreaking set for the UW-Whitewater Community Engagement Center and new hotel
The site, located at 1260 W. Main St., will soon undergo a major redesign that will include the construction of a privately owned and operated 70-room Fairfield Inn & Suites by Marriott hotel. The existing 52,000-square-foot building to the north, which previously housed the former Sentry grocery store, is being leased to the university and will be transformed into a state-of-the art hub for faculty, staff, students and community members to engage in community-based learning, projects and research.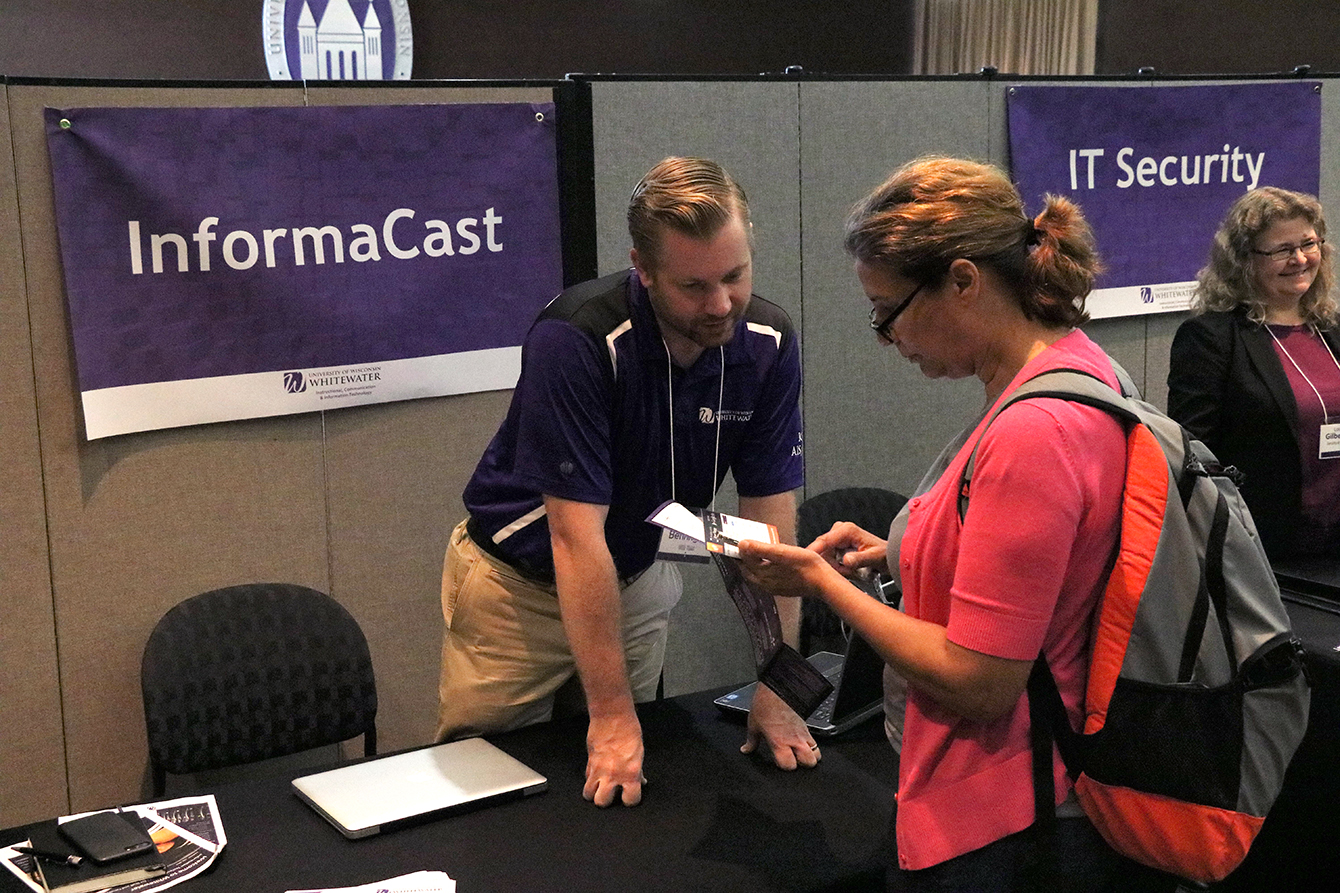 Tech Open House Aug. 29
Enjoy some food, fun and games at the ICIT Tech Open House 1:30-4:30 p.m. Wednesday, Aug. 29 in University Center, room 275. The event showcases new technology and tech-related initiatives and gives faculty, staff and students the opportunity to meet and interact with the ICIT team and campus tech vendors. ICIT is thrilled to present new and innovative ways to enhance your work at UW-Whitewater (both instructionally and non-instructionally) through technology. RSVP today for an additional entry into the door prize drawings!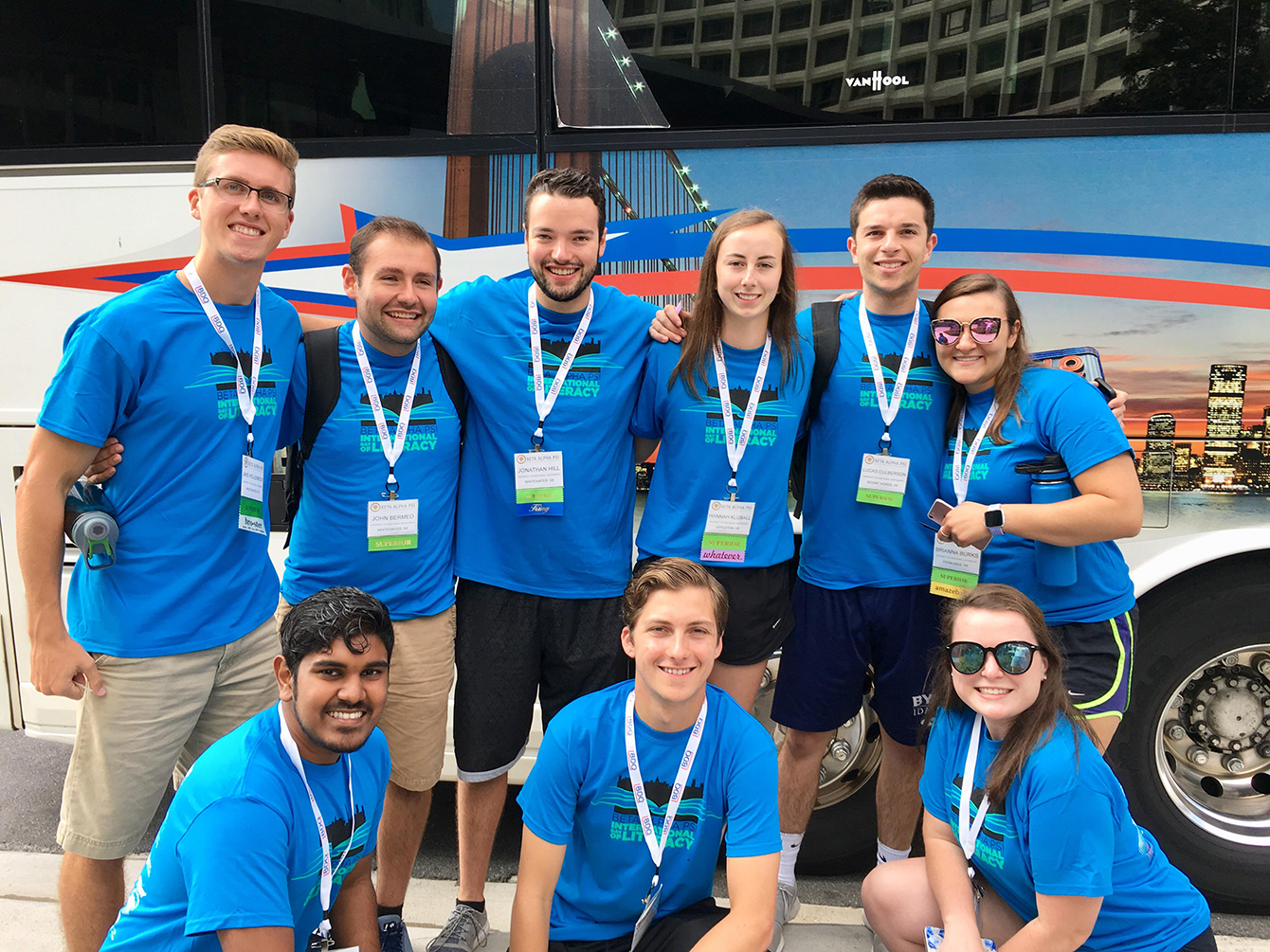 Warhawks celebrate National Literacy Day
Kudos to the Beta Alpha Psi - Epsilon Chapter members Joseph Barretto, Brianna Burks, Lucas Culberson, Brittany Greuel, Jonathan Hill, Jacob Hollenbeck, Hannah Kluball and Taylor Samsa for participating in International Literacy Day on Aug. 9 as part of the Beta Alpha Psi 2018 international annual meeting in Washington, D.C. This event was in collaboration with the United Way of the National Capital Area and nonprofit organization First Book. Students visited local organizations in underserved neighborhoods to distribute books and teach children the importance of literacy in their lives. Each child went home with a brand-new book. Since 2013, Beta Alpha Psi has given out more than 19,000 books during its event. Greuel, a senior accounting major, earned a first-place team award at the meeting, and was one of 72 students selected internationally to participate in the Project Run With It competition. Students worked together in teams of four to develop a solution to real-life business problems of an actual not-for-profit organization located in the greater Washington, D.C. area. The team members had the equivalent of one and half working days to develop a formal presentation showcasing their solution to the business issues.
Campus Kudos

Kudos to Susan Elrod, provost and executive vice chancellor for academic affairs, who won $74,210 from the National Science Foundation. The purpose of the award is to offer a workshop that will identify ways that higher education leaders can create systemic change initiatives that improve undergraduate STEM education outcomes.

Kudos to Jo Ann Oravec, professor of information technology and supply chain management, who will present the paper "Online Social Shaming, Narrative Genres, and the Moralistic Imagination: Emergence of Internet-based Performative Shaming in Administrative Practice" at a workshop sponsored by the Center for Biographical Research at the University of Hawaii at Manoa on Aug. 23.

Kudos to Andrew Cole, Nicole Weber and Shane Degen of the Learning Technology Center, who presented at the annual Distance Teaching and Learning Conference in Madison, Aug. 7-9. The conference featured speakers from around the region and emphasized evidence-based practice, educational innovation, and practical application of theories and research findings in the field of distance education and online learning.
In the Media

When a television commentator referred to UW-Whitewater and similar universities as "nowhere schools" during a Green Bay Packers game, Chancellor Beverly Kopper penned a letter in response on what it means to be a Warhawk and to be part of a university family that's steeped in traditions of excellence. WISC-TV Madison »

Warhawk football players and team co-captains Nate Trewyn and Harry Henschler talk about their local roots and their preparation for the upcoming season. Janesville Gazette »

The State Building Commission has approved replacing the Williams Center pedestrian bridge. Janesville Gazette »

UW-Whitewater students will be partnering with local groups to clean up the Rock River in Janesville on Sept. 8. Janesville Gazette »

Scott Peters, associate professor of educational foundations, is cited in a column on the ways teachers and schools identify gifted children. Washington Post »

D'Arcy Becker, professor of accounting, talks about the Romanian card-skimming ring in Wisconsin, and how card holders can protect themselves. Wisconsin Rapids Tribune »

Andrea Romine, assistant to the provost, was named manager of the Monona Farmers' Market. The Herald-Independent »


Submit your stories

We are always looking for great story ideas. If you know of a student or faculty or staff member who deserves a shout-out, or want to promote a campuswide event, email us at news@uww.edu by noon Friday. Submissions may be edited for length or content. View Archives »