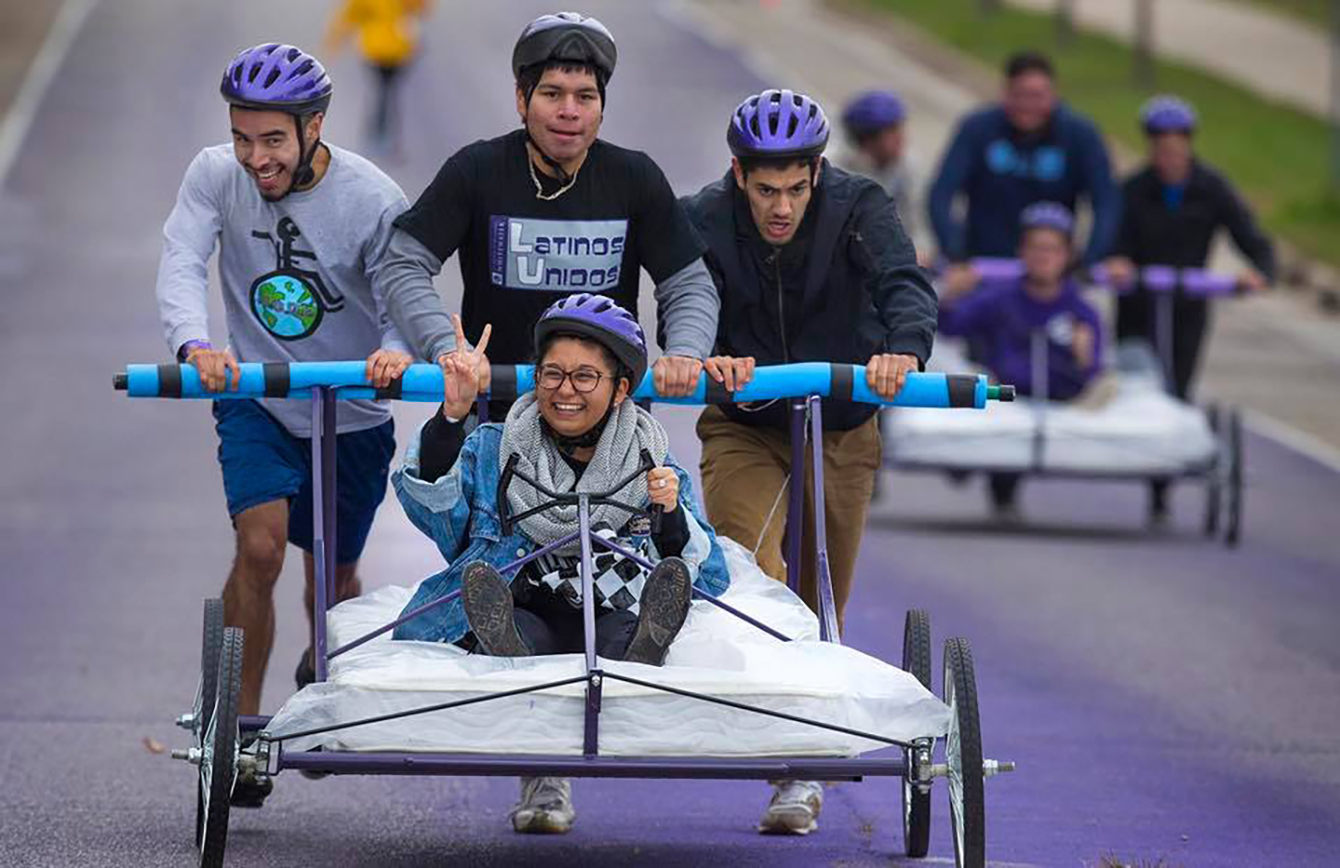 Study 'N Style

'Study N' Style' is offering a chance to study and get a free hair cut! Stop by from 4-7 p.m. on Monday, Oct. 29, in room 1105 of the Andersen Library to be part of this welcoming environment with study snacks, arts and crafts, music and barbers. Haircuts and styling are offered on a first-come, first-served basis.



Wellness Summit

University Health and Counseling Services, in collaboration with many campus and community partners, is hosting its first Wellness Summit from 10 a.m.-2 p.m. Thursday, Oct. 25. Students can participate in break-out sessions including sexual health awareness, yoga, a cooking demonstration, and activites such as therapy dogs, free chair massages and more! Breakout sessions will be located in University Center, room 259 and activites in the Hamilton Room.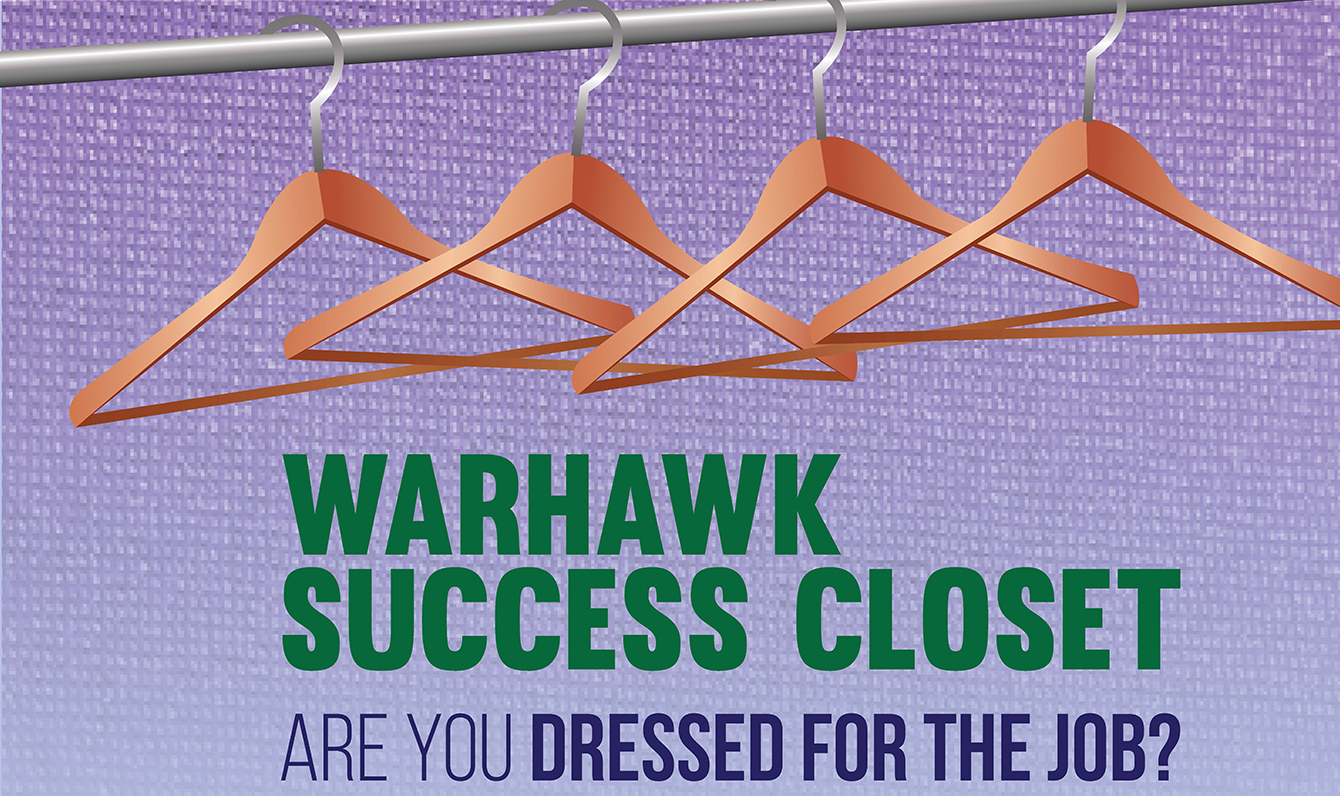 Come check out the Warhawk Success Closet
The Warhawk Success Closet provides students access to FREE professional and workplace-appropriate attire.
Looking for that extra boost of confidence?
Prepping for an interview?
Need great attire advice?
Stop by and see what the Warhawk Success Closet has to offer!
Open Monday-Friday, 8 a.m.-5 p.m. or by appointment and is located in room 146 of the University Center (Career and Leadership Development Office).


Winther Counseling Lab open

​Free counseling services are available to students and community members at Winther Counseling Lab. For an appointment, please call 262-472-2842 or stop by Winther Hall, room 3004. Appointments are available Monday-Thursday (including evening hours). Our counselors-in-training are supervised by Counselor Education faculty.



Medication disposal on campus

With National Prescription Drug Take Back Day on Oct. 27, we want to remind the campus community that you may dispose of unused or expired medication year-round at one of our drop-off boxes and help keep your community and environment safe. They are located at the University Center (near UW Credit Union) and in the Goodhue Hall front lobby.


LEAP Workshops 2019

All UW-Whitewater and Rock County Campus faculty, employees, and students are invited to form teams and apply to participate in this year's LEAP workshop series. LEAP (Liberal Education and America's Promise) is an initiative aimed at helping teams develop action plans to enhance collaboration and improve student learning and success. Nearly 800 people on 152 teams have participated so far. Now it's your turn! The application deadline is Friday, Nov. 30.



Technology Surplus Sale

The semi-annual Technology Surplus Sale will be held from 9 a.m.-4:30 p.m., Oct. 25-26 in Andersen Library, room 1213. Stop on by and browse items including: complete computing systems, laptops, projectors, DVD and VCR players, monitors, memory chips and much more! Acceptable payment methods include cash or check and all devices are sold as is.


Composting pumpkins

The Sustainability Office will be collecting discarded pumpkins for composting now through Wednesday, Nov. 21. Pumpkins can be placed in the compost bins located along the tree line at the Campus Garden. For questions, email sustainability@uww.edu



Upcoming Events


Women Leadership Conference
5 p.m., Thursday, Oct. 25
Summers Auditorium
Open Mic Night
6 p.m., Thursday, Oct. 25
Down Under, University Center
Dafydd Bevil, horn with Satoko Hayami, piano
7:30 p.m., Friday, Oct. 26
Light Recital Hall, Greenhill Center
Volleyball vs. Concordia Wisconsin
2 p.m., Saturday, Oct. 27
Russell Arena, Williams Center
Women's Soccer vs. UW-River Falls
3 p.m. Saturday, Oct. 27
Fiskum Soccer Field
Meistersingers, Singing Sirens and Concert Choir
3 p.m. Sunday, Oct. 28
Light Recital Hall, Greenhill Center
"Devon's Hurt"

Join us at 1 p.m. on Thursday, Oct. 27, in the Barnett Theatre for a story about eight-year-old Devon and his terrible day. Devon was feeling sorry for himself when The Hurt burst out of his closet as a little fellow who wouldn't be ignored or pushed aside until Devon understood the nature of feelings. Directed by Kymberly Mellen, Devon's Hurt shares a serious message about dealing with bullying, feelings, resolving conflicts, and becoming a friend.



Author, researcher to speak on dyslexia

October is dyslexia awareness month and Shawn Robinson from UW-Madison will talk about his experiences of being a child with dyslexia and read his children's book "Doctor Dyslexia Dude!" The event is 5 p.m. Tuesday, Oct. 30, in Winther Hall, room 2001.


Building Bridges, a networking event, provides students an opportunity to connect with employers, agencies, graduate programs and more to explore career options and learn valuable professional skills. These breakout sessions, including a keynote speaker, will be from 1-6 p.m. on Thursday, Nov. 1, on the second floor of the University Center.



Administrative Affairs Town Hall — Nov. 7

The Administrative Affairs Department will hold a town hall meeting from 1 to 2 p.m. Wednesday, Nov. 7, in Summers Auditorium (University Center, room 76). Vice Chancellor of Administrative Affairs Grace Crickette will host and the division heads of each area will join her. This meeting will offer attendees the opportunity to learn more about the division, as well as present questions during the open forum. Everyone in the campus community is invited to attend.

Campus Kudos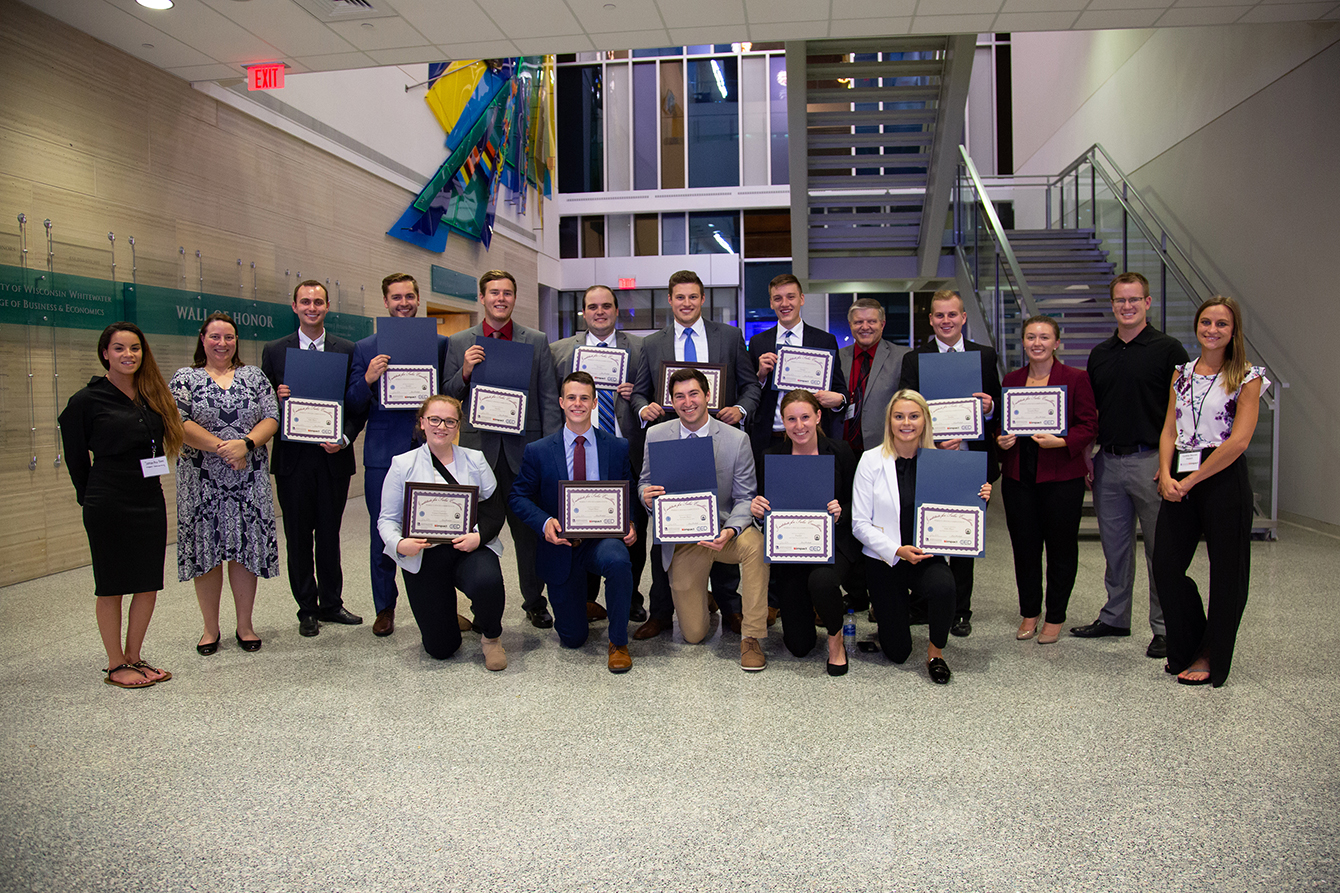 Kudos to all participants and organizers of the 2018 Perfect Pitch competition held in Hyland Hall on Oct. 3, where students vied for cash prizes and honed their 45- to 90-second pitches. Communication major Haley Lechner, marketing major Nick Rasmussen, and marketing major Sam Wanezek were awarded first, second and third places, respectively.

Kudos to computer science graduate student Dat Bui and adviser Lopamudra Mukherjee, whose paper "Convolutional neural networks for whole slide image superresolution," was accepted for publication in the journal Biomedical Optics Express.

Kudos to Brenda Rust O'Beirne, associate professor and department chair in counselor education, who presented "Knowing Why" at the annual meeting of the Wisconsin College Personnel Association on Oct. 5 in the Wisconsin Dells.

Kudos to Amy Barth, assistant professor of counselor education, who presented "Visually representing personal guiding theory: A pedagogical strategy for Theories of Counseling" at the North Central Association of Counselor Education and Supervision conference in Cleveland, Ohio, on Oct. 20.

Kudos to Courtney Luedke, assistant professor and interim coordinator for the Higher Education Leadership program, who has been selected as a 2019 American Association of Hispanics in Higher Education Faculty Fellow. Luedke will attend and participate in professional development at the group's national conference, Feb. 27-March 2, in Costa Mesa, California.


| | |
| --- | --- |
| Kudos to Brian Diggs, finance major, who won an academic scholarship sponsored by Edward Jones, awarded at the National Association of Black Accountants Central Region Conference in St. Louis, Missouri, Oct. 11-13. Several students from the UW-Whitewater chapter participated a career fair and accounting career workshops, and received multiple internships offers from employers in attendance. | Kudos to Madison Wargowsky, physical education major, who won the Dr. Robert Peavy Outstanding Research Award, at the Western Society for Kinesiology and Wellness, Oct. 11 in Reno, Nevada, for her work, "Who are you and why do you exercise? Associations with personality and exercise motivations." She collaborated with faculty members Wesley Kephart, Andrea Ednie, and Lindsey Greviskes. |
Submit your stories

We are always looking for great story ideas. If you know of a student or faculty or staff member who deserves a shout-out, or want to promote a campuswide event, email us at news@uww.edu by noon Friday. Submissions may be edited for length or content. View Archives »