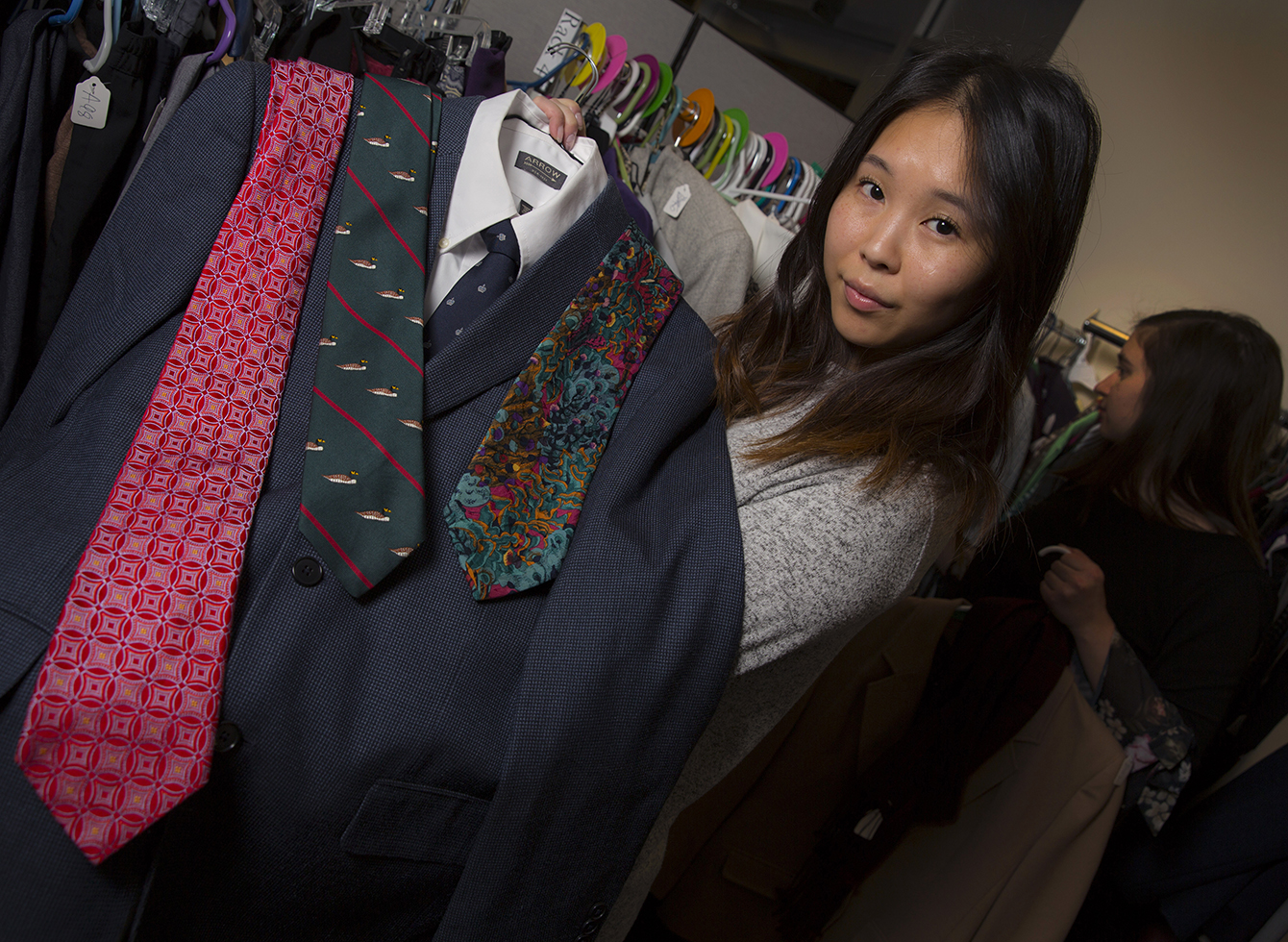 Warhawk Success Closet open in University Center

The Warhawk Success Closet provides students access to FREE professional and workplace-appropriate attire.
Looking for that extra boost of confidence?
Prepping for an interview?
Need great attire advice?
Stop by and see what the Warhawk Success Closet has to offer!
Open Monday-Friday, 8 a.m.-5 p.m. or by appointment and is located in room 146 of the University Center (Career and Leadership Development Office). Pictured is Amy Yang, graduate student, who has been promoting and developing the Warhawk Success Closet with the student involvement office. (UW-Whitewater photo/Craig Schreiner)


Warhawk football begins quest for seventh national championship

Warhawk football, currently ranked no. 5, will host Eureka (Ill.) this Saturday, Nov. 17, at noon at Perkins Stadium.



Wheelchair basketball to host tournament

Join the Warhawks as they host a regular-season tournament at the Kachel Fieldhouse. The tournament, which will be Nov. 16-17, is free to attend.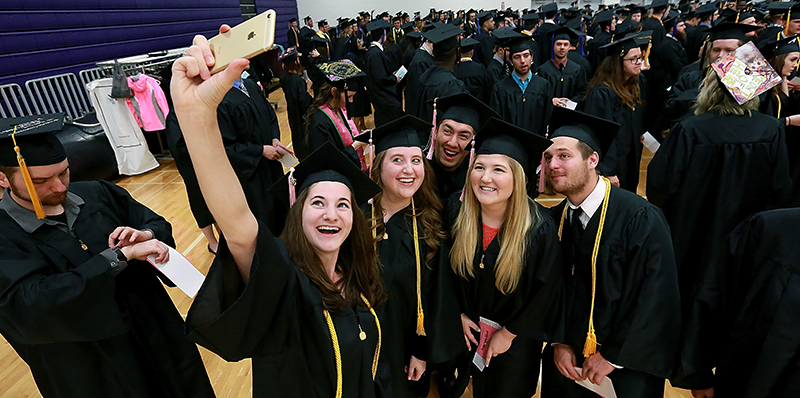 Commencement tickets ready for pick-up
Attention December graduates! Commencement tickets can be picked up now through Friday, Dec. 14 at the Ticket Services desk in the Greenhill Center of the Arts. Each graduate is given seven tickets and must present a photo ID.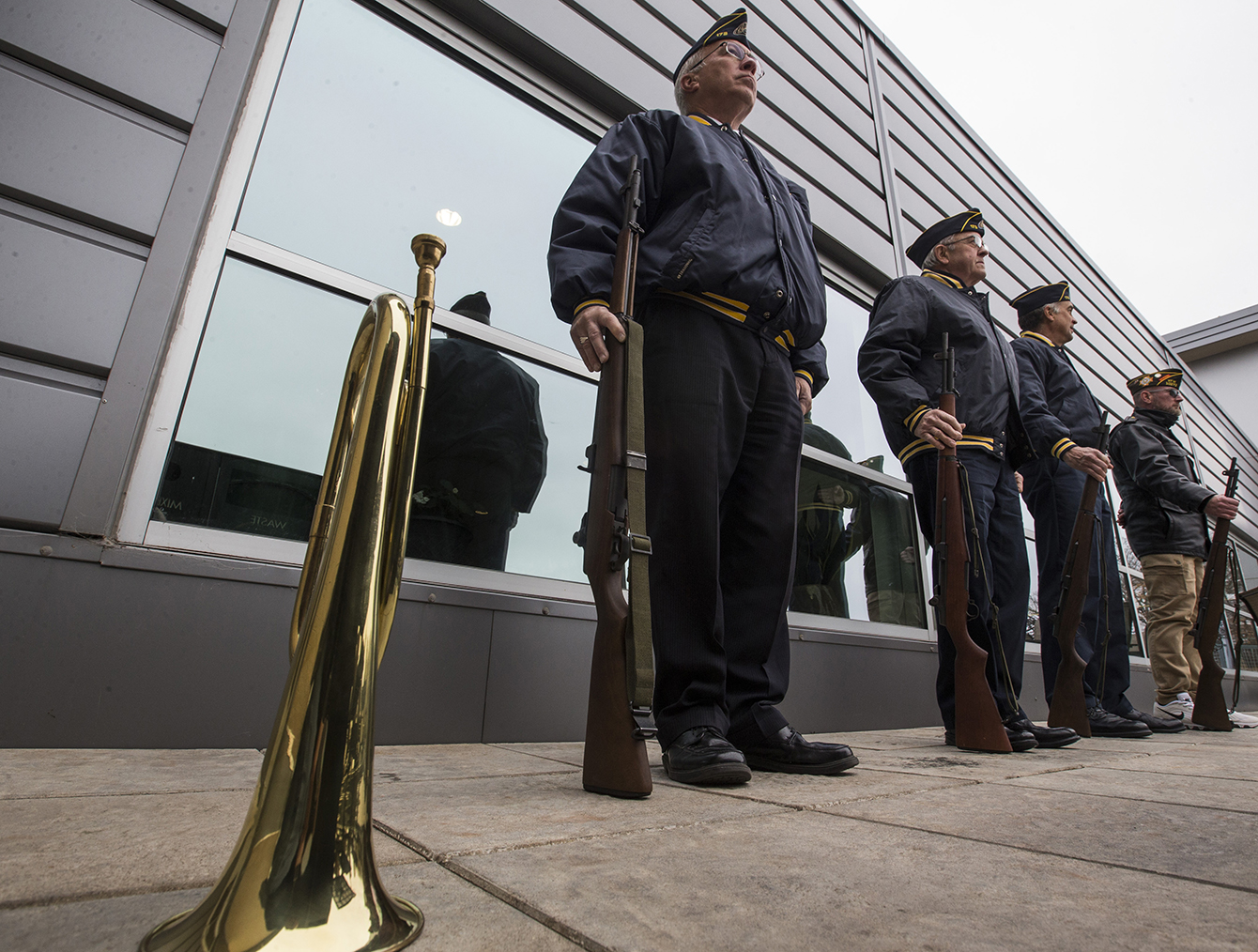 PHOTOS: Veteran and military service member recognition
UW-Whitewater honored and celebrated veterans and service members through a variety of events and programs.


African American Heritage Lecture Series

Donte McFadden, senior associate director for undergraduate research and high impact practices for the Educational Opportunity Program at Marquette University, will be speaking at 3:30 p.m. on Thursday, Nov. 15 in the University Center, room 275 A.




Upcoming Events


Karaoke Night
6 p.m., Thursday, Nov. 15
Down Under, University Center
Men's Basketball vs. Concordia
7 p.m., Saturday, Nov. 17
Kachel Gym, Williams Center
Student Recital Travis Mills/ Elizabeth Truckey
7:30 p.m., Saturday, Nov. 17
Light Recital Hall, Greenhill Center
Music Mosaics - Romance Times Three
7:30 p.m., Sunday, Nov. 18
Light Recital Hall, Greenhill Center
Thanksgiving Pie Garland Workshop
5 p.m. Monday, Nov. 19
Roberta's Art Gallery, University Center
UW-Whitewater Admissions Launches Virtual Tour

Undergraduate admissions invites the campus community to experience UW-Whitewater using our new online virtual tour. Recently launched, the tour is packed with 360-degree views, videos, seasonal photos and more. For questions regarding the tour, contact Undergraduate Admissions at uwwadmit@uww.edu.



150 service spotlight

Business major Ben Skowronek collects both seeds and service hours on the campus prairie restoration area. The seed is used to propagate additional prairie and for campus gardens. Warhawks everywhere are contributing to our Sesquicentennial service challenge to collectively reach 150,000 volunteer hours. Log your hours today!


Administrative Development Program

The Offices of the Chancellor and Provost are pleased to announce the Administrative Development Program for 2019-2020 and invite interested eligible faculty to apply to become Administrative Fellows.



Curriculum of Bachelor of Applied Arts and Sciences (BAAS) Degree

The campus community is invited to attend a discussion of the revised curriculum for the Bachelor of Applied Arts and Sciences (BAAS) degree, offered through the College of Integrated Studies.


Campus Kudos
| | |
| --- | --- |
| Kudos to voice students David Baker (left), Angela Bleke (center), and Darius Sanders (right), and Emily Regenold (not pictured) who were finalists at the Wisconsin National Association of Teachers of Singing Auditions, a large competition for high school- and college-age singers. The event brought hundreds of people to our campus Nov. 3-4, including nearly 300 students and their families, and around 50 voice teachers from across the state. All four students finished second place in their categories. Photo by Carmen Wells. | Kudos to the UW-Whitewater College Fed Challenge team for earning second place at the intensely competitive regional competition in Chicago on Oct. 31. The team faced off against 18 of the top economics programs across the Midwest to earn this distinction. (From left Pasan Samaranayake, Ryan Mcmorrow, Shannon Skidmore, faculty adviser Yamin Ahmad, Alexandre Vieira, Alejandro Esquivel, Cole Roepke, faculty adviser Krastina Dzhambova, Kara Bennett, and Sidak Singh.) |
Kudos to the returning adult students receiving the Outstanding Adult Student Award. This year's student recipients are Kelly Alicea (Spanish), Aron (A.J.) Elmhorst (Supply Chain/Operations Management), Bill Mosher (General Management), Mike Narloch (Accounting and Finance) and Lynda Roehl (Health, Human Performance and Recreation). This award recognizes students' dedication to academics and the positive influence they make in the college classroom.

Kudos to Casey Seidl, center, entrepreneurship major and president of the UW-Whitewater CEO Chapter, who earned the national first-place award for Outstanding Chapter Leader at the CEO Global Conference and Pitch Competition held on Nov. 1-3 in Kansas City, Missouri.

Kudos to Kate Ksobiech, associate professor of communication, and CARE (Concern for Adults Returning to Education) Award Winner. This award recognizes a faculty or staff member that has provided extraordinary support and encouragement to returning adult students transitioning back into the college classroom.

Kudos to the Beta Alpha Psi – Epsilon Rho Chapter and faculty advisor Susanna Pendergast, lecturer of accounting, for once again receiving international recognition as a Superior Chapter! This achievement is based on excellence in academics, professionalism and leadership and outstanding efforts during the previous academic year.


In the Media
| | |
| --- | --- |
| Payton DeLuga, a communication sciences and disorders major, has been selected the recipient of the 2018 Wisconsin Intercollegiate Athletic Conference (WIAC) Judy Kruckman Women's Soccer Scholar-Athlete Award. | Warhawk football, who brought home their 36th WIAC championship, is having an unstoppable season thanks to defensive leaders such as Bryce Leszczynski, Harry Henschler and Jacob Erbs. |
Submit your stories

We are always looking for great story ideas. If you know of a student or faculty or staff member who deserves a shout-out, or want to promote a campuswide event, email us at news@uww.edu by noon Friday. Submissions may be edited for length or content. View Archives »