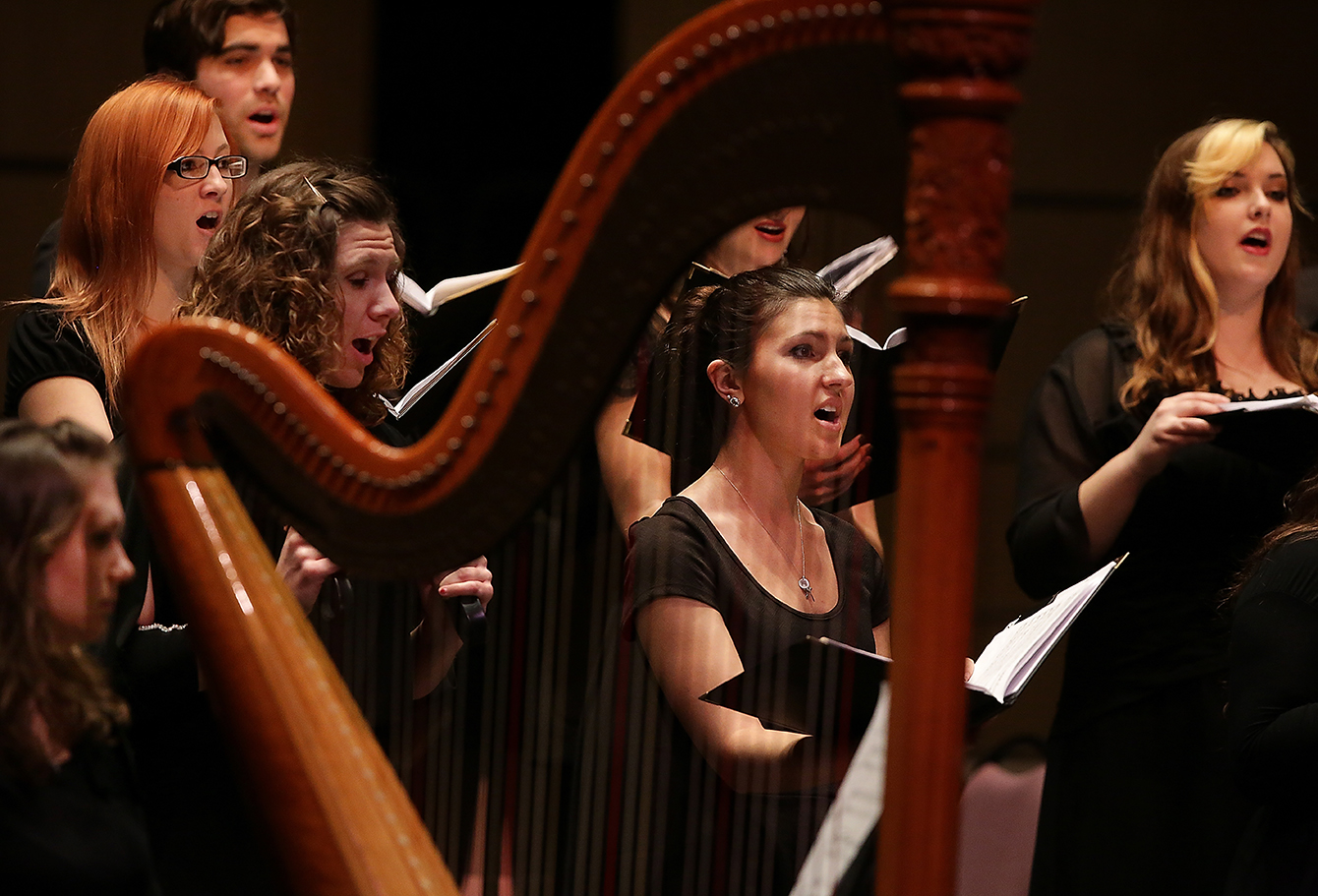 Celebrate the season with the Holiday Gala Concert

An annual tradition, the 2018 Holiday Gala Concert will be filled with joyous sounds from nearly every student ensemble in the UW-Whitewater Department of Music. The evening features a dinner, concert, silent auction and small ensembles playing throughout the evening. All proceeds will benefit the UW-Whitewater Music Department's scholarship fund, which allows the department to recognize students for their talent and academic excellence.


Warhawk Football advances to quarterfinal of NCAA Division III playoffs

The Warhawks, currently ranked no. 5 in the country, defeated St. Norbert College to advance into the quarterfinal of NCAA Division III playoffs. Tune in at noon on Saturday, Dec. 1 as they take on Bethel University (Minn.) at Perkins Stadium.



Men's rugby to compete for national title

The Warhawks have made it to the final four in the USA Rugby Division II Collegiate Championships, and will take on Queens College on Dec. 1 in Charlotte, North Carolina, for a chance to defend their national title.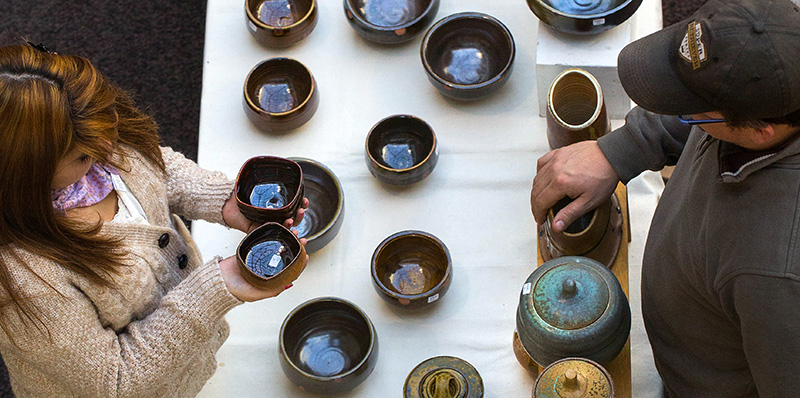 Annual ceramics and jewelry sale
The 41st annual ceramics and jewelry sale will take place from 9 a.m. to 8 p.m. on Monday and Tuesday, Dec. 10-11, in the Greenhill Center of the Arts Atrium. Stop by this free event to find unique pieces that were made close to home.


Fall Faculty and Staff Recognition Reception

Whitewater Student Government will be hosting their Fall Faculty and Staff Recognition Reception from 3 to 4:30 p.m. Wednesday, Nov. 28, in the University Center, room 275A. Enjoy free food and celebrate the hard work of our faculty and staff! More than 150 students submitted nominations for just five awards!



Reminder for graduates: Senior Outcomes Assessment Survey

Graduating seniors are reminded to take the Senior Outcomes Assessment Survey (SOAS). An email was sent on Wednesday, Nov. 14 (from the Registrar's Office), with a link to the survey. You may notice an SOAS hold on your WINS account. This is a reminder to complete the survey by Friday, Dec. 14, at the latest. Holds will be removed every three days. Contact assessment@uww.edu with questions.


Hired Before Graduation - December 2018
Are you graduating in December? Congratulations! If you've already landed a job, been accepted to graduate school or started your own business, we invite you to stop by the Old Main Ballroom (room 275B) in the University Center to have your photo taken for the Hired Before Graduation campaign. Times are 7 a.m.-noon on Tuesday, Dec. 4, and 2:30-6:30 p.m. on Wednesday, Dec 5. No appointment is needed. See you there, Warhawks!​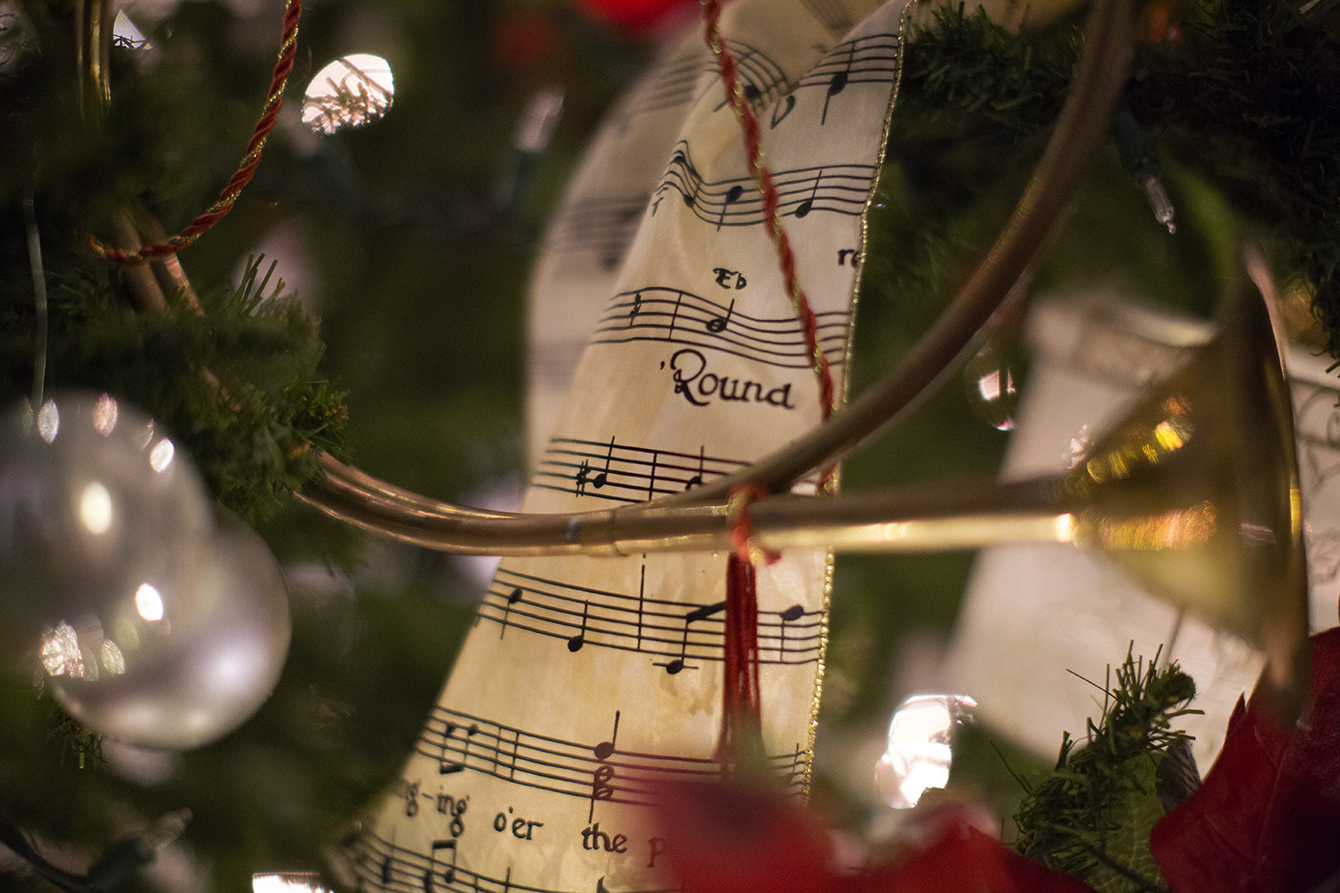 Rock County campus to host holiday concert
The U-Rock Concert Band will present a concert titled "Holiday Favorites ... as Selected by the Band!" at 7:30 p.m. Wednesday, Dec. 12, in the Kirk Denmark Theatre on the UW-Whitewater at Rock County campus. This concert will feature many of your favorite holiday selections and other works, including selections by LeRoy Anderson, Steve Reisteter, Mannheim Steamroller, along with a host of others. Admission is free, but a $2 donation is suggested. For more information, please contact Jeff Suarez at 608-758-6565 x737 or email at jeff.suarez@uwc.edu.


#GivingTuesday

Please contribute to the Warhawk Emergency Fund on #GivingTuesday. You can make a difference by helping students with financial emergencies keep their studies on track. Thank you for making a gift to this fund or another of your choice today.




Upcoming Events


Open Mic Night
6 p.m., Thursday, Nov. 29
Down Under, University Center
Careers in Sustainability Management
4 p.m. Tuesday, Dec. 4
Timmermann Auditorium, Hyland Hall
Holiday Jazz Ensembles
7:30 p.m. Tuesday, Dec. 4
Light Recital Hall, Greenhill Center
Ghosts
7:30 p.m. Saturday, Dec. 4-7
Hicklin Studio Theatre
The Nutcracker
2 p.m. Saturday, Dec. 8
Young Auditorium, Greenhill Center
Saturday Shopping Soirée

Join the University Staff Council Grant/Fundraising Committee for a craft/vendor fair from 10 a.m. to 3 p.m. on Saturday, Dec. 1, in the Hamilton Room. This sesquicentennial event will benefit the Campus Food Pantry. Volunteer opportunities are available by emailing woolevee@uww.edu. Enjoy door prizes and affordable, handcrafted items!



Vote for Warhawk Harry Henschler

Harry Henschler — occupational safety major, football defensive lineman, team captain, WIAC Defensive Player of the Year, volunteer and fellow Warhawk — has been named one of 13 semifinalists for the 2018 Gagliardi Trophy. Voting for this award, which is given to the most outstanding football player in NCAA Division III, is now open.


Campus Kudos

Kudos to Jodi Simek, Enrollment and Retention, who served as lead trainer for the "F-1 for Beginners" pre-conference workshop at the NAFSA: Association of International Educators Conference in Schaumburg, Illinois, on Oct. 17. She also co-presented: "Legal issues for DSOs AROs in the current climate."

Kudos to Matt Vick, professor of curriculum and instruction, whose article "Piloting an Adaptive Learning Platform with Elementary/Middle Science Methods" is being published in the Innovations practitioner journal for science education professors of the Association for Science Teacher Education. The project was a pilot with the Learning Technology Center this summer.

Kudos to Denise Roseland, assistant professor of curriculum and instruction, who chaired and participated on a panel presentation "Site Visits in Evaluation — Words of Wisdom from New Directions for Evaluation Authors" at the American Evaluation Association Conference, Oct. 28–Nov. 3 in Cleveland, Ohio.

Kudos to Scott Peters, associate professor of educational foundations, who recently gave two keynote presentations: "Low-hanging fruit and hard-to-accomplish ideals: An honest discussion about equity in gifted education" at the Annual Meeting of the National Association for Gifted Children in Minneapolis, Minnesota, and "Talent Development for Some? Excellence Gaps in Iowa and the U.S." at the Iowa Association for Gifted Education annual conference in Des Moines, Iowa.



In the Media

Russ Kashian, professor of economics, advocates for the Nancy B. Parker Nursing Scholars Program with Blackhawk Technical College, which is positively impacting the community. "These are developments that positively improve the quality of life in a community," Kashian wrote in an email to the Gazette. "Where people choose to live is based on many factors, one of which is opportunity." Read more »

Gabrielle Boetcher, a double major in social studies education and English education, has found a possible solution to anxiety and panic attacks through the use of a psychiatric dog. Boetcher is currently raising funds to purchase and train a dog that will help her deter attacks and attend class. Read more »

UW-Whitewater's new residence hall is one example of how college campuses are creating communal gathering spots for its students. Read more »

Sanislav Vysotsky, assistant professor of sociology and criminology, is cited in an article about the growing trend of hate crimes. Read more »


Submit your stories

We are always looking for great story ideas. If you know of a student or faculty or staff member who deserves a shout-out, or want to promote a campuswide event, email us at news@uww.edu by noon Friday. Submissions may be edited for length or content. View Archives »