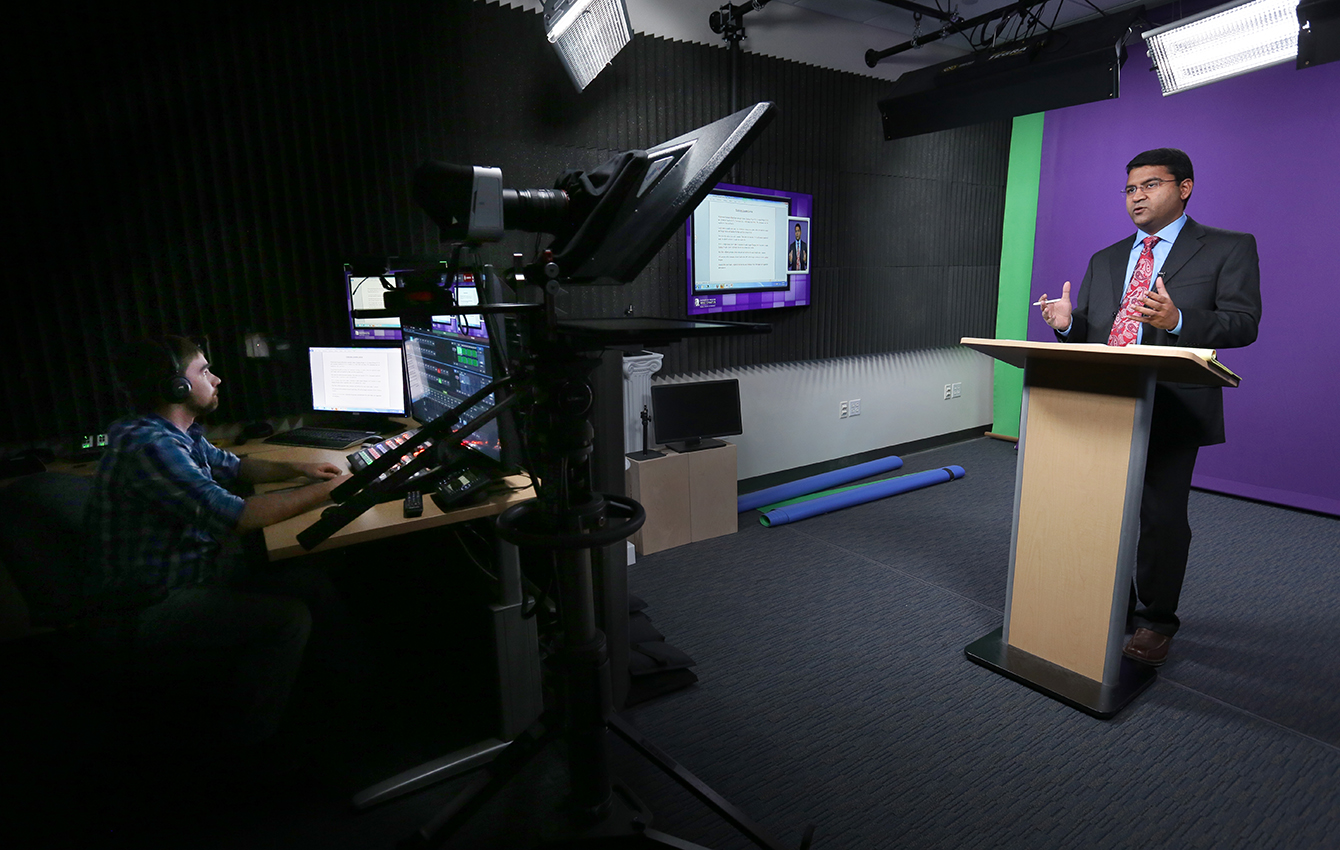 UW-Whitewater online programs ranked among the top in the U.S., Wisconsin

Engagement, excellence and affordability make the University of Wisconsin-Whitewater's online programs among the best in the state and the nation, according to new rankings from U.S. News & World Report.


Martin Luther King Jr. commemorative discussion and movie

At 5 p.m. Tuesday, Jan. 29, in the University Center Summers Auditorium, Assistant Professor of Political Science Eric Loepp and members of the Chancellor's Inclusive Excellence Committee will host a discussion focusing on civil rights from the 1960s to today. This discussion will be framed by the video production of excerpts from the Birmingham letter as well as the historical significance of the march in Selma, Alabama. This will set the stage and context for a free 7 p.m. showing of the powerful movie "Selma," which depicts the historic 1965 voter rights marches from Selma to Montgomery, Alabama.



Martin Luther King Jr. commemorative keynote

Dr. Terrance L. Green, assistant professor at the University of Texas at Austin in the department of educational leadership and policy, will be speaking at 6 p.m. on Wednesday, Jan. 30, in the Hamilton Room. Dr. Green's research focuses on urban school reform and socially just community development.




Join us for a welcome reception
The campus community is invited to a special reception as we welcome Interim Chancellor Cheryl Green to UW-Whitewater. Please join us for refreshments and fellowship!

The event is 3-5 p.m. Thursday, Jan. 24, in the James R. Connor University Center, Room 275.


Intramural spring sports sign-up

Entries are now open for intramural leagues for basketball, volleyball, wheelchair basketball, floor hockey and innertube water polo. For pricing and dates, view the spring 2019 schedule. Entries are due by Wednesday, Jan. 30.



We've moved!

The Offices of Student Affairs and the Dean of Students are now located in Andersen Suite 2130. The entrance is next to the purple UW-Whitewater sign on Main Street.

Our office phone numbers remain the same: 262-472-1051 (Student Affairs) and 262-472-1533 (Dean of Students).

We hope you'll visit us in our new space!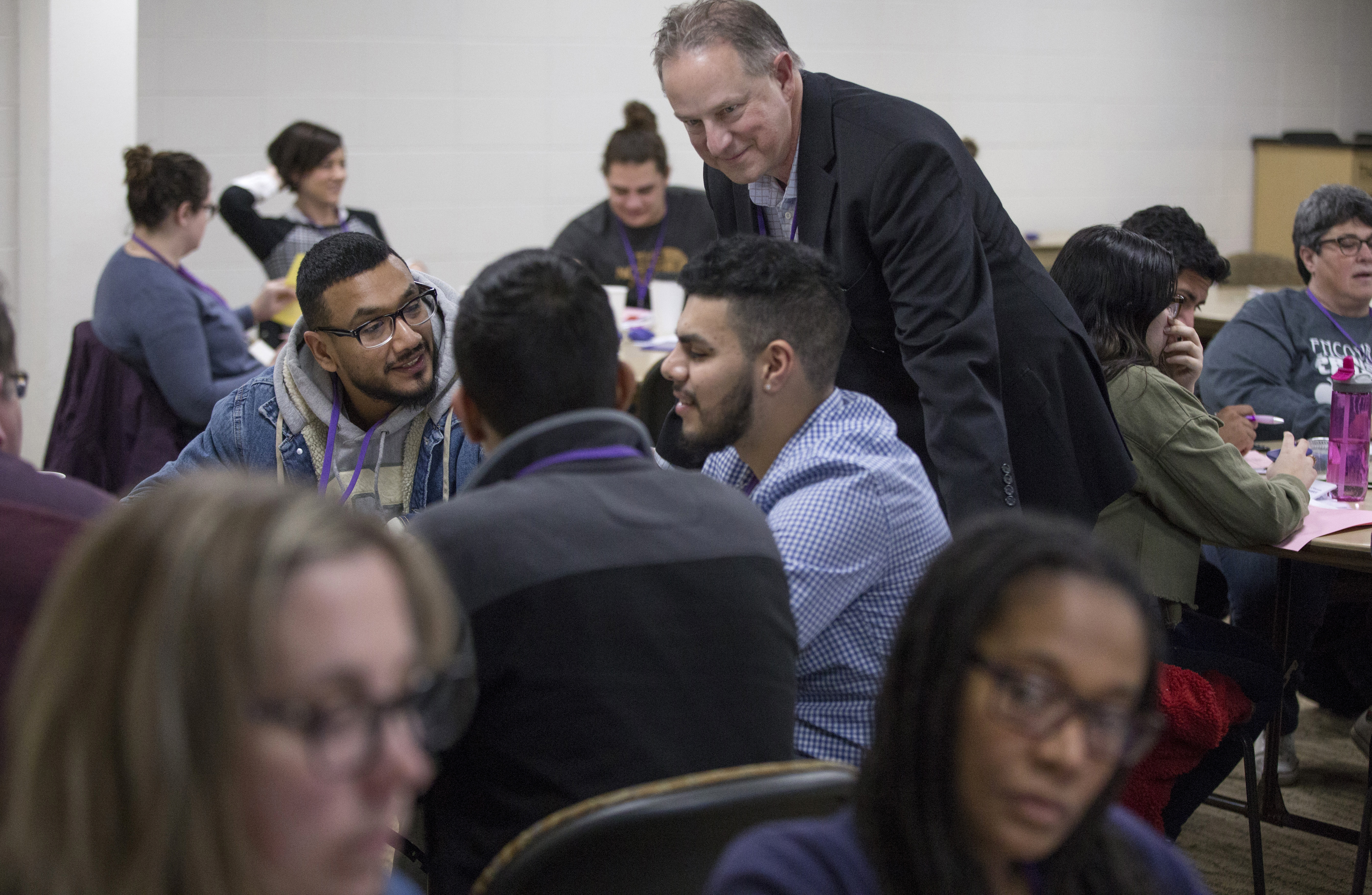 Record number of LEAP teams create action plans for student success
Thirty teams — the most ever — gathered last week to participate in LEAP workshops at UW-Whitewater. LEAP, which stands for Liberal Education and America's Promise, is a national program that has been embraced at UW-Whitewater for nine years. The ongoing goal is to foster a well-rounded education for our students that emphasizes skills in critical thinking, writing, speaking and understanding the larger world.

Last week's workshops included 50 students and 93 faculty and staff who created action plans to enhance student learning and to narrow the achievement gap. Over the years, more than 900 people on 180 LEAP teams have created action plans that positively impact the student experience to this day.


Assessment Day is Feb. 27, proposals are now being accepted

Join the Office of Academic Assessment on Feb. 27 for an afternoon of sharing and celebration of assessment! Across campus, faculty and staff are assessing student learning in exciting ways. Share your ideas, data, assessment tools — and take the opportunity to brainstorm and learn from others as you enjoy lunch, posters and presentations! Proposals are due by noon Jan. 31.



Assessment Grants applications are now being accepted

Applications for this year's Assessment Grant are due to the Office of Academic Assessment by Feb. 8. For more information about how to apply, please visit uww.edu/assessment/grant.



Frozen sing-along

Sing along with Disney's famous movie musical on the big screen! This free event is at 3 p.m. on Saturday, Jan. 26, in the Young Auditorium. Enjoy costumed characters, fun picture opportunities and storybook readings. Although this event is free, tickets are required for entry.


Nominations for Women in Leadership

The 14th annual Women in Leadership reception honoring outstanding women on the UW-Whitewater campus will take place on March 14, 2019, at 3:30 p.m. in the Fern Young Terrace. Any UW-Whitewater woman who has exemplified leadership qualities on campus, and/or in her community is eligible for this award. The deadline for nominations is January 29, 2019.



Wisconsin Governor's Business Plan Contest open for 2019 entries

The 16th annual Wisconsin Governor's Business Plan Contest is accepting entries online for the 2019 competition until 5 p.m. Thursday, Jan. 31, 2019. The contest, designed to encourage entrepreneurs in the startup stage of tech-based businesses in Wisconsin, allows students valuable public and media exposure and a chance to raise money for their ventures.







New employees/New roles

In this section of UW-Whitewater This Week, we welcome employees to the Warhawk family and recognize colleagues who received new positions on campus.

John McGuigan III was named Office of Global Experiences director. He will oversee UW-Whitewater's study abroad and exchange agreements, international student and faculty immigration matters, and faculty-led travel studies. Read more »



In the Media
| | |
| --- | --- |
| Whitewater resident and financial specialist, Miguel Aranda, was awarded the 2018 Making Democracy Work Award by The Whitewater Area League of Women Voters. | Jo Ann Oravec, professor of information technology and business education, addresses the level of digital hoarding and discusses archiving as a solution. |
| | |
| --- | --- |
| Lavar Charleston, assistant vice chancellor for diversity, success and engagement, has been recognized as one of the 42 most influential African-Americans of 2018. | In a project spearheaded by UW-Whitewater faculty and students documented the history and diversity of Wisconsin farming. |
Submit your stories

We are always looking for great story ideas. If you know of a student or faculty or staff member who deserves a shout-out, or want to promote a campuswide event, email us at news@uww.edu by noon Friday. Submissions may be edited for length or content. View Archives »