Warhawks, these scholarships are for you. Apply now!

The application period for the majority of UW-Whitewater-exclusive scholarships for the 2019-20 academic year will end on Friday, Feb. 22. More than 250 scholarships are available for currently enrolled students — more than $2.3 million!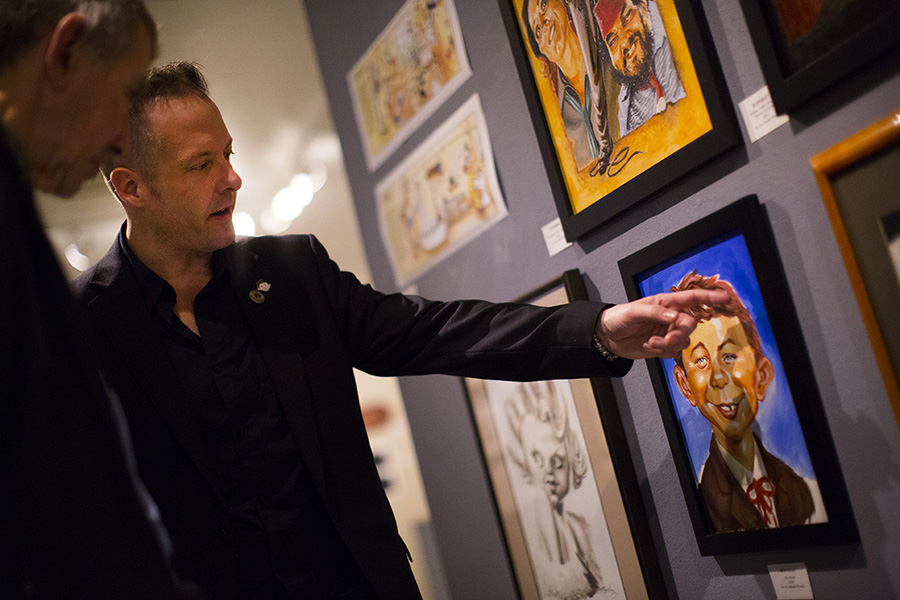 Award-winning artist completes his bachelor's degree at UW-Whitewater after a 23-year hiatus
Ed Steckley is an award-winning artist in New York City specializing in illustrations for children's books, product packaging and advertising. In December, after 27 years, the Racine, Wisconsin, native finished his bachelor's degree in art at UW-Whitewater.


Spring Hawk Career Fair

Stop by the Spring Hawk Career Fair on Tuesday, Feb. 5, and Wednesday, Feb. 6, from 11 a.m. to 3 p.m. in the University Center, Hamilton Room and Ballroom. Students and alumni from all majors will have the opportunity to meet with more than 130 employers looking to hire for full-time positions and internships.

To view the full list of employers attending each day of the event and the available opportunities, visit Handshake.

For questions, contact Career and Leadership Development at career@uww.edu or 262-472-1471.



Winther Counseling Lab services now open

Individual and couple/family counseling is available, free of charge, to UW-Whitewater students and members of the surrounding communities. Graduate students are available to conduct a weekly counseling session for persons seeking support and looking for ways to manage hardships related to relationships, depression, pressure in school, homesickness and other life stressors.

Schedule your appointment by calling 262-472-2842. Appointments available Monday-Thursday, 9 a.m.-7 p.m. in Winther Hall, room 3004.



New Student Seminar instructor informational sessions

Interested in learning more about teaching a New Student Seminar course for fall 2019? These courses are designed to help students make a positive adjustment to college through discussion and critical thinking. Please attend one of the below informational sessions to learn more:

Wednesday, Feb. 6, 4-4:30 p.m.
University Center, Room 262

Thursday, Feb. 7, 12-12:30 p.m.
University Center, Room 69.



6th annual trivia night

The UW-Whitewater community joined forces with the UW-Whitewater Student Optimist Club to bring you the 6th annual trivia night. This event will take place on Friday, Feb. 22, at 7 p.m. in the Hamilton Room of the University Center. Trivia teams of eight will be $150. Heavy hors d'oeuvres, a cash bar and free child care will be provided. All proceeds go to fund projects in the local community.



Chancellor Search and Screen listening sessions – Feb. 6

You're invited to the second round of listening sessions with the Chancellor Search and Screen Committee. Given the difficult weather conditions last week, we decided to offer another opportunity for students, faculty, staff, and the community to provide input in the chancellor prospectus, which is a job announcement that provides additional information about the university and its surrounding community to draw a broader group of candidates.



Strategic Enrollment Planning open forum

The campus community is invited to attend an open forum to learn more about UW-Whitewater's Strategic Enrollment Planning (SEP) process and emerging strategies for improving enrollment at both the main and branch campuses. This forum will be held on Wednesday, Feb. 13, from 3:30 to 5 p.m. in the Hamilton Room of the James R. Connor University Center.


Visiting Artist: Primera Generación Dance Collective

A collaborative group based in Riverside, California, Primera Generación focuses on making the Mexican American identity and its many marginalized communities more visible. The evening will provide a pastiche of text, satire, song, and movement that exposes el desmadre, or messiness, of their first-generation Mexican American experience in a social and political context. This free event is at 7:30 p.m. on Wednesday, Feb. 13, in the Young Auditorium, room 114.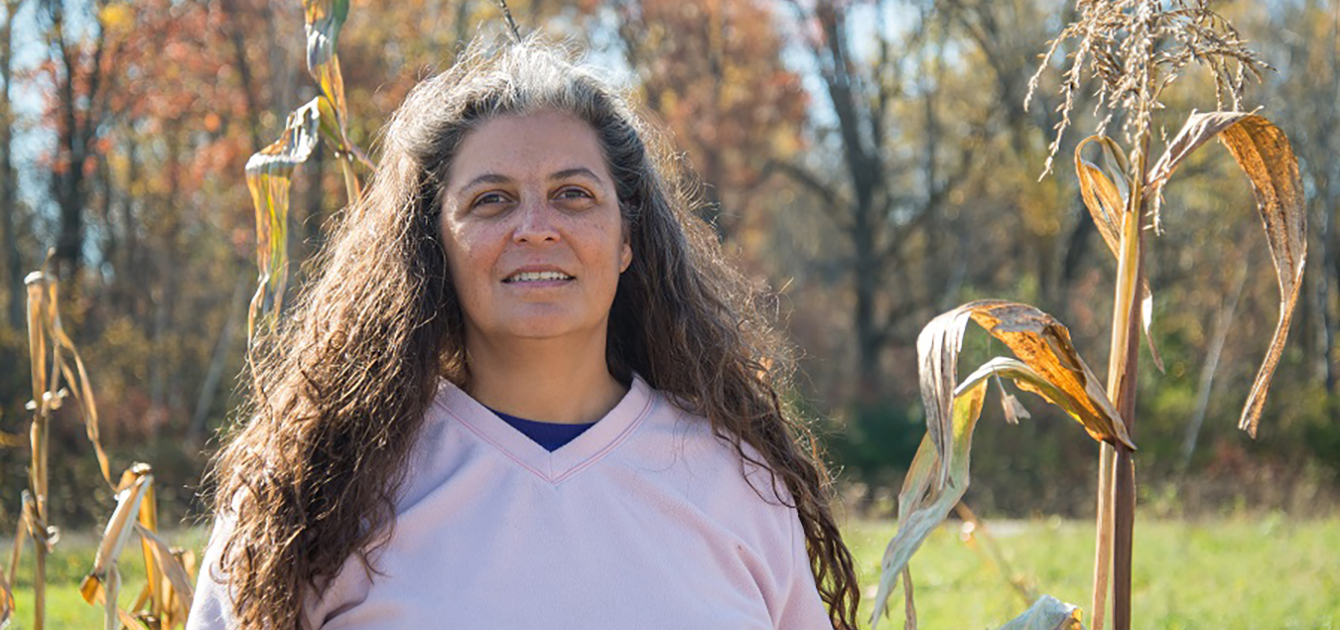 Exhibit at Andersen Library shares the oral history of Wisconsin farmers through a tour and panel discussion
The Lands We Share, a statewide collaboration led by James Levy, associate professor of history, has come to UW-Whitewater. The exhibit, which documents the oral history of six Wisconsin farms, will be available for viewing through Saturday, Feb. 9, on the first floor of Andersen Library.

A panel discussion on the politics of food and farming in African American and Native American communities will be held from 6:30-7:30 p.m. on Tuesday, Feb. 5, in Heide Hall, Room 101.


Training for active threat situations

In an emergency, C.R.A.S.E. principles can save your life. During Civilian Response to Active Shooter Events training, UW-Whitewater Police will provide you with information to assist in the decision-making process necessary during an active threat situation.

Programs will be held:

9-11 a.m. Tuesday, Feb. 12, University Center, room 68

11 a.m.-1 p.m. Thursday, Feb. 21, University Center, room 68

10 a.m.-noon Wednesday, March 6, University Center, room 69



Position open for interim director of academic assessment

The Office of the Provost is pleased to announce a call for applications for the interim director of academic assessment. Qualified candidates must be a tenured associate professor or professor currently employed at the University of Wisconsin-Whitewater (main or branch campus).


2017-18 ORSP Annual Report

The Office of Research and Sponsored Programs invites the campus community to a presentation of the 2017-18 ORSP Annual Report at 11 a.m. Thursday, Feb. 7, in University Center, room 259A. Director Carl Fox will comment on the report and developments in ORSP. The presentation will be followed by a Q&A session.

The report may be viewed in advance of the meeting at: http://www.uww.edu/orsp/annual-reports/



Fork Farms presents corporate responsibility and the small business

Alex Tyink, President of Fork Farms, will discuss how his company has incorporated a CSR model and will share the benefits of CSR including increased profitability, enhanced customer loyalty, heighted employee morale, and significant community enrichment. This free event, which is open to the public, is from 7-8 p.m. on Wedensday, Feb. 20 in the Timmerman Auditorium in Hyland Hall.






Campus Kudos

Kudos to Lavar Charleston, assistant vice chancellor of student diversity, engagement, and success, for being honored as a Forward Under 40 recipient by The Wisconsin Alumni Association and featured in a special presentation titled, "Healing Communities through Conscientious Inclusion." Only eight selected alumni are chosen for the prestigious honor of Forward Under 40. They are outstanding examples of living the Wisconsin idea — that public universities exists to serve the public good.

Kudos to Matthew Vick, professor of curriculum and instruction, who accepted a three-year appointment to the National Science Teachers Association's Science and Children Advisory Board.



In the Media

Eric Loepp, assistant professor of political science, is presenting at four local libraries to to lead a current events conversation about the Electoral College: why it exists, how it affects campaigns and elections, what the alternatives are, and how history might have been different had another system been in place in 2000 or 2016. Read more »

Jonah Ralston, assistant professor of political science, joins Wisconsin Public Radio to discuss the politics behind the tax cuts proposed by Governor Tony Evers. Read more »


| | |
| --- | --- |
| | Lake Mills Middle School has partnered with UW-Whitewater's teaching abroad program in Jamaica to sponsor a primary school in that country. With the help from donations from the community, the students in Jamaica received dental hygiene products and children's books upon the Warhawks' arrival in the Caribbean nation. |
Submit your stories

We are always looking for great story ideas. If you know of a student or faculty or staff member who deserves a shout-out, or want to promote a campuswide event, email us at news@uww.edu by noon Friday. Submissions may be edited for length or content. View Archives »