Transition Fair
A Tri-County Employment Transition Fair was held on September 16th, 2021 as the final product for an Employment First Grant awarded from the WI Board for People with Developmental Disabilities. We are grateful to WIBPDD for this opportunity to highlight the wonderful opportunities to increase community integrated employment in Jefferson, Rock and Walworth counties in Wisconsin.
---
Employment First Ambassadors are people with disabilities (& their family members) who have jobs in their communities & understand the importance of advocating for policies and services that will help everyone with disabilities get jobs in their communities.
CITEE MSW practicum student, Kadeesha Duncan, worked with two young men from the region to develop and record their Employment First stories that we are delighted to share with you below. Carter and Nathan were also interviewed during the Transition Fair.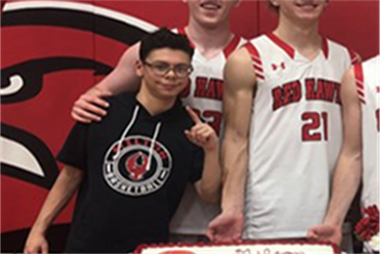 Carter Lopez is a young adult from Janesville, WI and a current participant in the Project SEARCH® program at Mercy Health in Janesville. Here is his Employment First story.
Carter Employment First Story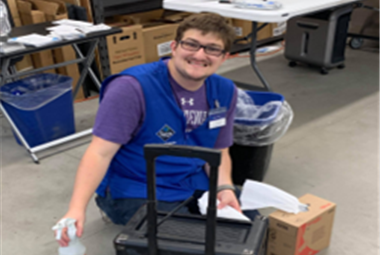 Nathan Barnes is a young adult from Kenosha, WI and a UW-W student in the LIFE Program. Here is his Employment first story.
Nathan Employment First Story
Education

Employers

Service Providers:

Shana Ratzburg,
District Transition Specialist


Alex Malicki ,
Owner, Malickis Piggly Wiggly

Jefferson County Chamber of Commerce Board Member

Giorgianne Maziarka,
CRC, LPC, Program Director,
UW-W, CITEE, Employment Connections

Thomas Hamilton,
Outreach Specialist

UW-W, CITEE, Employment Connections

Declan Boran Ragotzy,
Special Education Teacher


Lisa Pavett ,
Program Manager

Chris Trottier,
Director of School to Work Opportunities


Jackie Meyer ,
Vocational Rehabilitation Counselor - Advanced


Dr. James Collins ,
Director, LIFE Program, Associate Professor of Special Education

UW-Whitewater

Amanda Abbott,
Regional Employment Manager for Rock, Green and Walworth Counties, Aptiv
---
Additional Resources