A Virtual Private Network (VPN) enables you, while off campus, to connect securely to campus resources that are not otherwise available through a web browser. Since the campus' network infrastructure is protected from internet viruses and worm attacks by a firewall, VPN solution is necessary to gain access to specific campus resources, such as network storage, while maintaining the security of the system for both users and the network. UW-Whitewater enables VPN access using the Cisco AnyConnect VPN Software. VPN securely encrypts data transmissions from your computer to the campus network. A valid campus net-id and password are required to gain access.
Accessing most campus enterprise technology services, such as Email, calendar, the UW-Whitewater web site, WINS, and other web-based services does not require the use of the VPN.
VPN on your campus laptop
Cisco AnyConnect is the VPN tool used by UW-Whitewater. Most university owned laptops should have AnyConnect pre-installed. Look for the AnyConnect icon (below) in your system tray (PC) or top menu bar (Mac). If you do not see the icon, do a search for "AnyConnect" in your Start menu (PC) or look in your Applications folder on your hard drive (Mac).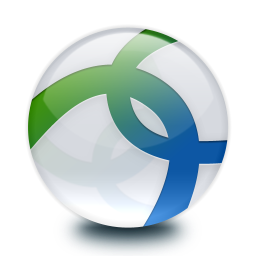 If you do not have AnyConnect installed follow the steps below:
Go to https://vpn.uww.edu
Login with your UW-Whitewater Net-ID and password.
Select the 'AnyConnect' item from the menu on the left.
Click the link to 'Start AnyConnect'.
If you have not been through this process, or you do not have the correct version of the Java Runtime Environment installed, a pop-up window will appear and direct you to download Java Runtime Environment.
When prompted, install the AnyConnect software.
When the install is complete, the webpage will refresh to show that you are successfully connected.
Connect with simply an internet connection
Connecting with your university owned computer is the most efficient way to access campus resources when off campus, but you can also connect to VPN with just an internet connection! Simply visit vpn.uww.edu and login with your UW-Whitewater credentials.
The following documents apply to UW-Whitewater students, faculty, or staff members that require access to University resources while off-campus:
When do I need to use the VPN? VPN Use Guide Matrix (PDF)
Install AnyConnect VPN Client
Access Network Storage Off Campus with VPN