Cayuse is now being used for all grant submissions both internal and external. It is also being used for all IRB protocol submissions. Use your Net ID with all lower case letters to sign in. Training session sign-up is available at MyUWW.

Cayuse will be intermittently unavailable from 11 AM to 11 PM on Saturday, April 14th.
The Training & Workshop page contains a test site for Cayuse and link to CITI training. (Link is also below.)
CITI Training is mandatory for all IRB and IACUC protocols.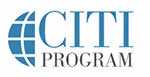 Please note that you will not be able to enter Cayuse IRB for at least 48 business hours after completing CITI training.