Early Childhood Education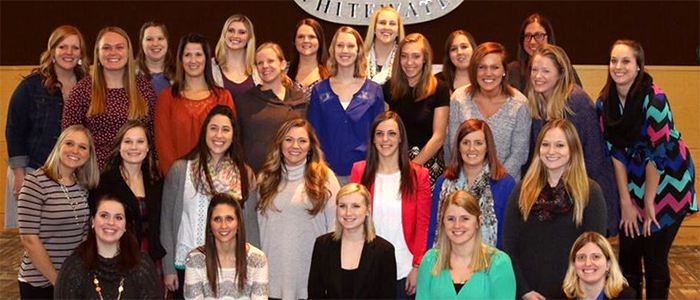 Early Childhood Education
Early Childhood Education
The Early Childhood Education (ECE) major is an interdisciplinary undergraduate program in the College of Education and Professional Studies that focuses on skills needed to teach every young child between birth and through grade three.

The ECE major combines early childhood regular education and early childhood special education into one 4½ year undergraduate program. The program includes six semesters of full time professional education coursework with field placements, which students complete as members of a cohort. This means up to thirty students are admitted to the campus-based model each year to begin training in the spring, and up to twenty are admitted to start in the web-based cohort each summer. The ECE Major is the University of Wisconsin-Whitewater's response to today's needs in early childhood education. Two of the most critical needs are knowing how to teach in inclusive settings for all young children and having available a highly trained early childhood workforce.

This dual license program is offered in two different delivery models, a campus based and web based. If you are transferring from a Wisconsin Technical College with an Applied Associates degree in Early Childhood Education, you may be interested in the web based model, our ECE4U cohort.