New master's degree offers UW-Whitewater students more options
December 06, 2019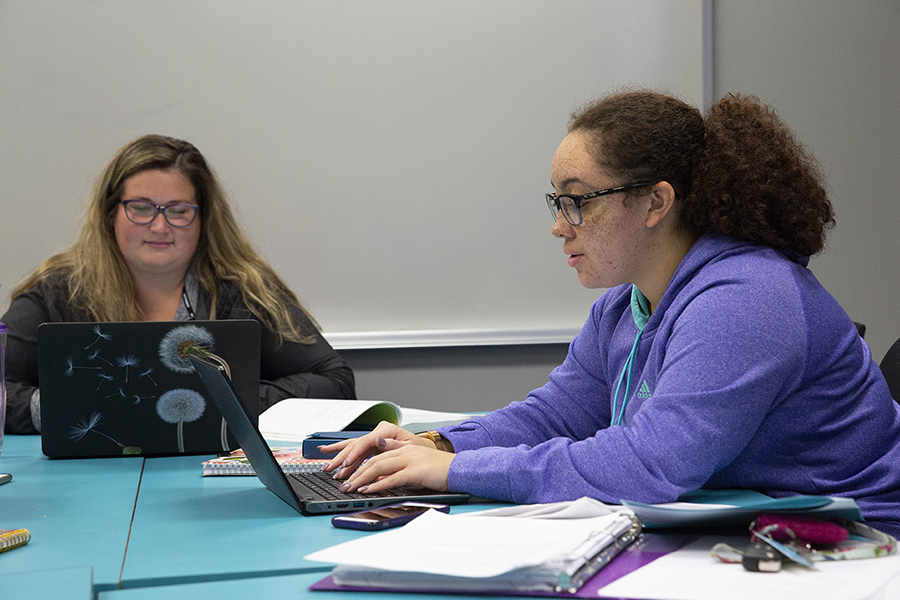 Students at the University of Wisconsin-Whitewater have the option of a new master's degree in communication after the program was approved by the UW System Board of Regents on Friday, Dec. 6.
Based in the university's College of Arts and Communication, the new Master of Science in Communication will replace the current M.S. in Communication, responding to a need to offer more flexible and varied graduate credentials. The program will provide professionals with flexible options to earn a post-baccalaureate degree in a faster time period. The program structure substantially improves students' options because it will be delivered online and is designed for working adult learners who are likely to enroll part-time.
The degree is designed so that most students will be able to complete the 30 required credits within two years, spacing the courses out on a part-time basis and using the summer sessions. The program was developed in response to reported increased demand for communication staff in the following sectors: energy, natural resources, finance, insurance, manufacturers/marketers of business-to-business products, professional services, retailing, and transportation/shipping.
The new M.S. in Communication will replace the current program in the fall 2020 semester. Those interested in the M.S. in Communication program can contact Corey Davis, program coordinator and associate professor of communication, at davisc@uww.edu.