UW-Whitewater is first Wisconsin university to earn Level II arboretum accreditation
April 21, 2020
In a demonstration of its ongoing commitment to a botanical vision 150 years in the making, UW-Whitewater has applied for and received Level II accreditation by ArbNet, the Interactive Community of Arboreta. The campus has also been recognized as a Tree Campus USA by the Arbor Day Foundation.
UW-Whitewater is the only university in the state and one of only 113 arboreta worldwide to receive this level of accreditation. To do so, the campus demonstrated that it has at least 100 species of trees, offers programs devoted solely to trees and employs staff dedicated to these efforts.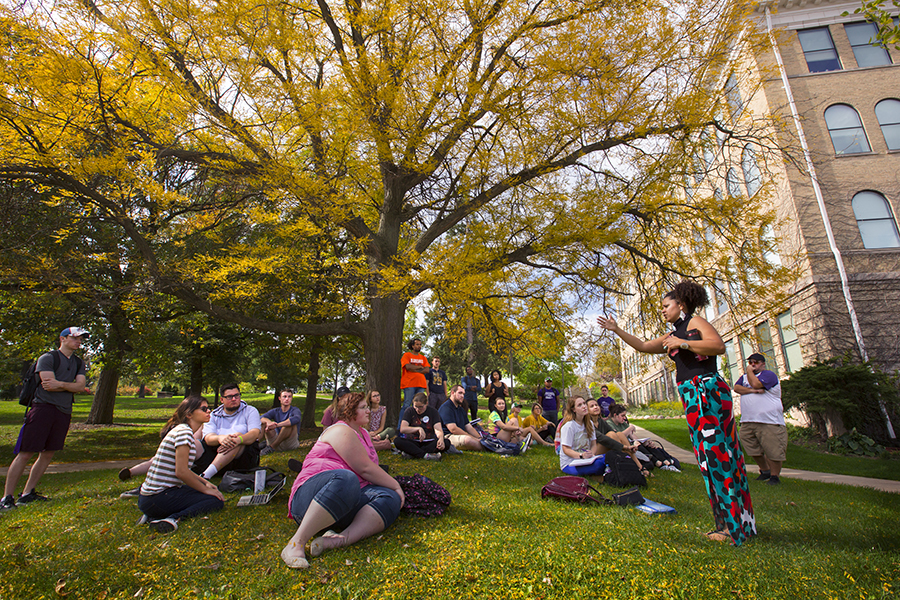 A locust tree in full fall color spreads above a class led by UW-Whitewater Assistant Professor of Sociology Chandra Waring, right, on the lawn near Hyer Hall.
"This accreditation reflects our commitment to being responsible stewards of the lands entrusted to us," said Wes Enterline, sustainability director at UW-Whitewater. "And the programming we provide, such as our campus garden and landscaping tours, help us to promote our conservation values in every new generation of Warhawks."
UW-Whitewater has been working to create a campus generously populated with trees since its inception. In 1873 Albert Salisbury, then president of the Whitewater Normal School, began a huge undertaking to plant every type of tree, shrub and forb that would grow in the Wisconsin climate. In 1975 Professor of Biology Joseph Chopp set out to conserve Salisbury's arboretum and contribute his own additions.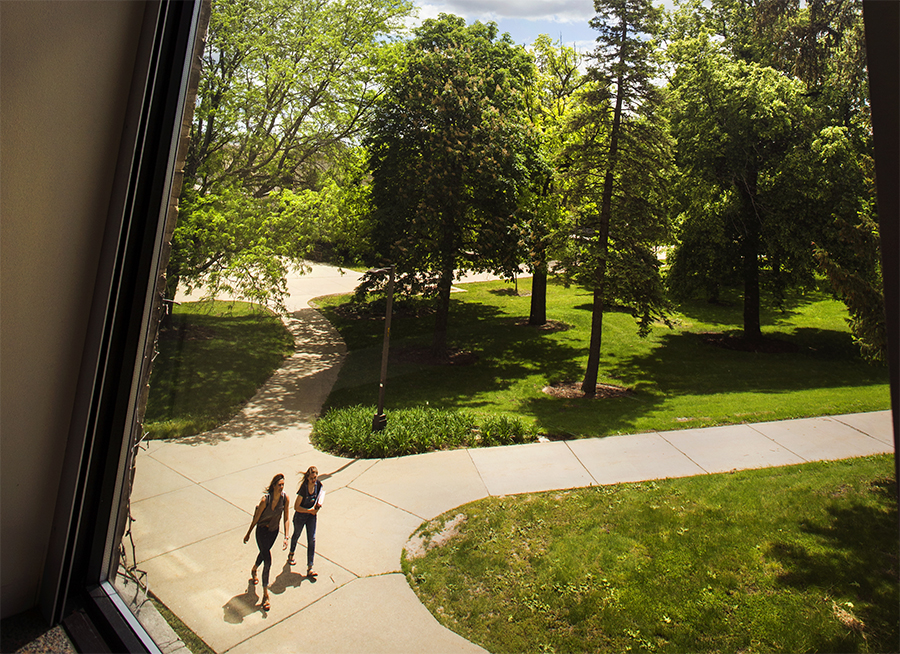 A window from a classroom at Hyer Hall looks out on Chopp Arboretum on campus.
In 2018, in honor of the university's 150th anniversary celebration, the UW-Whitewater Sustainability Office launched The Salisbury Idea, a project intended to honor Salisbury's vision by locating and identifying every tree species native to Wisconsin on the UW-Whitewater campus and, if it does not exist, embarking on a tree-planting campaign to ensure all native species are represented.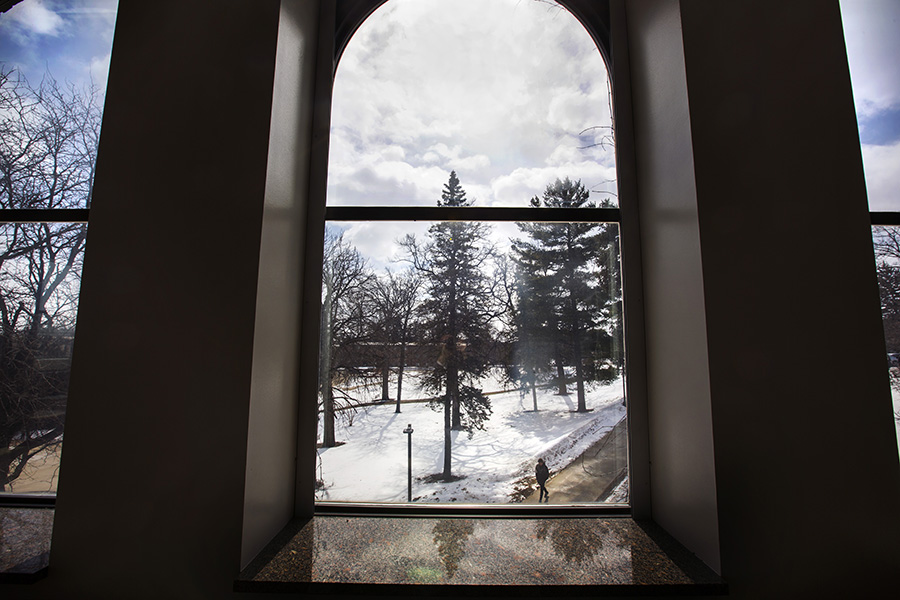 A view of Salisbury Arboretum from Hyer Hall on the UW-Whitewater campus.
Sustainability intern Mike Baker, a Beloit native who has since earned a B.S. in geography and now works as a GIS specialist at Centennial, Colorado-based SSP Innovations, brought a modern twist to the Salisbury Idea project. He created a digital map of the more than 1,700 trees on campus, which included cataloging every single one. He also completed accreditation applications and installed new signage.
"I can't say enough good things about the Sustainability Office," said Baker. "Working there made UW-Whitewater feel like home. Academically there were things that I learned from the tree projects that went on my resume, and people were impressed with my real-world experience."
Enterline believes that these programs will bring more to campus than just another title.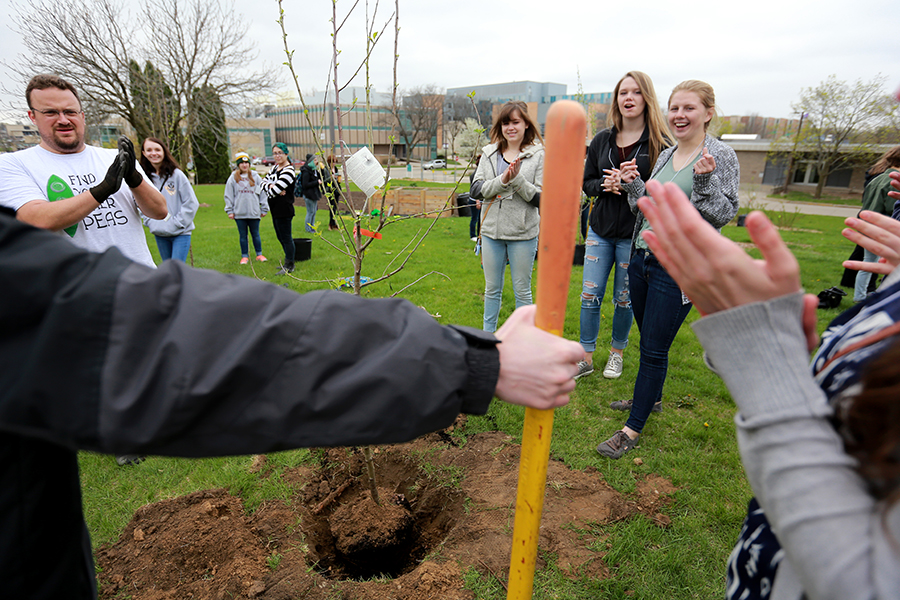 Sustainability Director Wes Enterline, left, applauds volunteers as young fruit trees are planted in the Campus Garden.
"The goal of the original project was to celebrate the history of campus for the 150th anniversary," said Enterline. "But overall, it's about seeing each tree as an individual with a story, just like we are all individuals. It's about remembering our roots."