John Chenoweth named UW-Whitewater provost
April 08, 2021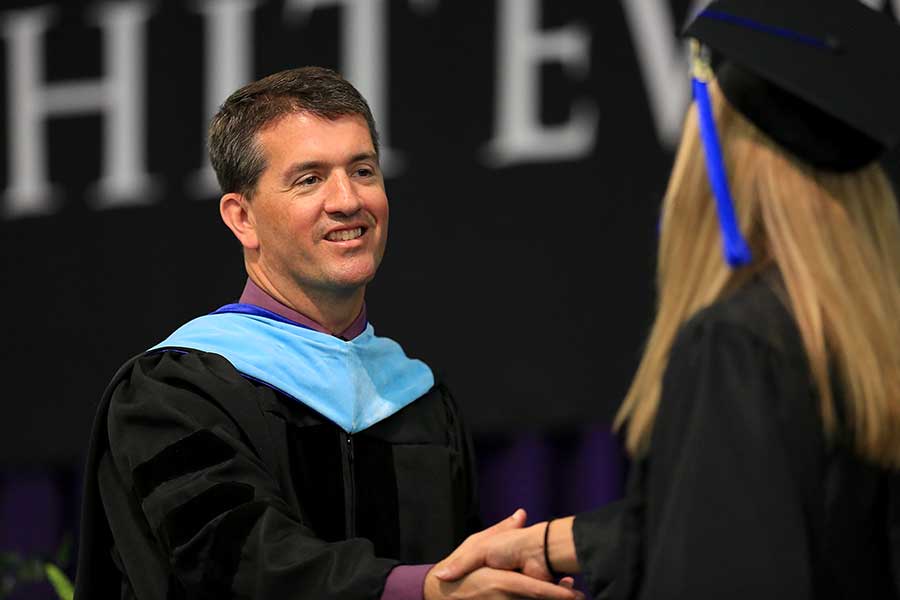 Chancellor Dwight C. Watson announced the appointment of John Chenoweth as the next provost and vice chancellor for academic affairs at the University of Wisconsin-Whitewater.
"I am so glad that Dr. John Chenoweth has agreed to serve as provost and vice chancellor for academic affairs at UW-Whitewater. Over the years, in his numerous roles, Dr. Chenoweth has become a well-respected member of our university and the greater community," Watson said. "He is an innovative leader who has continued the tradition of excellence that has made the College of Business and Economics one of the best business schools in the world. This experience — along with Dr. Chenoweth's passion for UW-Whitewater and his commitment to the Wisconsin Idea — will serve our campuses well as we plan for the future of our university."
Chenoweth currently serves as dean of the College of Business and Economics, the largest AACSB-accredited business school in Wisconsin. He is responsible for leading 184 faculty and staff in a college with more than 4,000 students enrolled in 15 bachelor's degree programs, seven master's degree programs and a doctoral program. His responsibilities include strategic planning, financial management of a $22 million annual budget, fundraising, external engagement, oversight of academic and co-curricular programs, facilities management, college marketing, faculty/staff evaluation and professional development.
Chenoweth will assume the role of provost on July 1.
"I am excited to take on this new role serving the broader university," Chenoweth said. "The future is bright for both our Whitewater and Rock County campuses and I look forward to helping us deliver on our mission."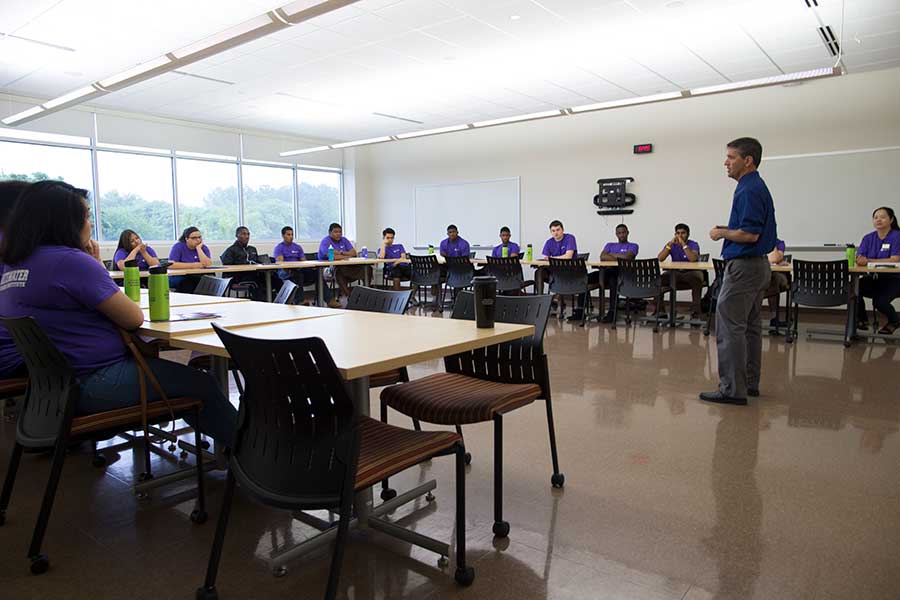 A tenured faculty member in the Department of Information Technology and Supply Chain Management, Chenoweth is an active member of the campus community and has served in many capacities since arriving at UW-Whitewater in 2002. He received his Ed.D. in educational leadership and policy analysis from East Tennessee State University, a master's degree in computer science from the University of South Dakota and a bachelor's degree in computer science from Augustana University.
Watson thanked Greg Cook for his outstanding service as interim provost.
"Dr. Cook is an invaluable member of the Warhawk family with a deep understanding of this university, and an unwavering dedication to our students, faculty and staff. At a critical time for UW-Whitewater, Dr. Cook provided excellent and steady leadership as interim provost. I wish him well in his retirement."
"I would also like to extend my appreciation for Dr. Frank Goza and Dr. Artanya Wesley for their able leadership of the search and screen committee."