UW-Whitewater alumna and philanthropist Lolita Kachel passes away
September 07, 2021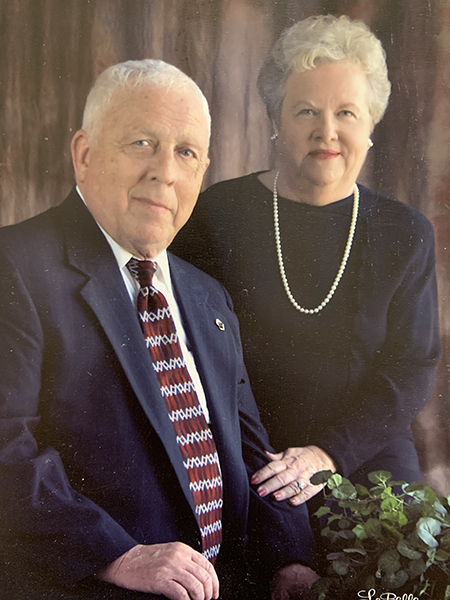 The University of Wisconsin-Whitewater is remembering Lolita Kachel, an alumna and longtime benefactor who has died at the age of 92. She passed away on Thursday, Sept. 2 in Whitewater.
Over the course of their lives, Lolita and her husband David Kachel made hundreds of gifts and donated millions of dollars to UW-Whitewater, leaving a transformative legacy at their alma mater.
"It's impossible to look around our beautiful campus and not see the impact of Lolita and David Kachel," said Interim Chancellor Jim Henderson. "Generations of Warhawks have benefitted from their financial support and their service to our university. They were friends to many and respected leaders in the Whitewater community. My heart goes out to the entire Kachel family during this difficult time."
The Kachels' support for UW-Whitewater ran the gamut from athletics to academics to the arts. Notable building projects include DLK/Kachel Fieldhouse, the Kachel Family Sports Complex, the Football Performance Center at Perkins Stadium, the Kachel Center in the Young Auditorium, and the Kachel Center for Innovation and Business Development in Hyland Hall. Gifts from the Kachel family support numerous student scholarships annually.
Kachel earned her bachelor's degree in education in 1950. She and David were inducted into the UW-Whitewater Athletic Hall of Fame in 1998 and received the Distinguished Service Award for their generous contributions and support of Warhawk Athletics.