MCNAIR SCHOLARS
Applications for the UW-Whitewater Ronald E. McNair Scholars Program is NOW open. Applications are accepted on a rolling basis. In order to start the application process, fill out an interest form. Upon completion of the interest form, we will contact you with further information about the application process and with a link to the online application.
The Ronald E. McNair Post Baccalaureate Achievement Program realizes the value of diversity among researchers and scholars in academia. It aims to prepare undergraduate students who have demonstrated strong academic potential for the rigor of doctoral studies. Through its participants engaging in research and other high impact educational practices, the McNair program intends to diversify the professoriate and other research-intensive careers.
A central feature of the program is the mentoring provided by UW-Whitewater faculty, where each scholar receives guidance in working on an undergraduate research project, as well as regular contact with a professional role model during their first summer and academic year. Scholars participate in a research internship during their second summer at a university, regional or national research center. This program promotes:
Research and scholarly activities
Enrollment in graduate programs
Continued enrollment in graduate programs
Doctoral degree attainment
The Life of Ronald E. McNair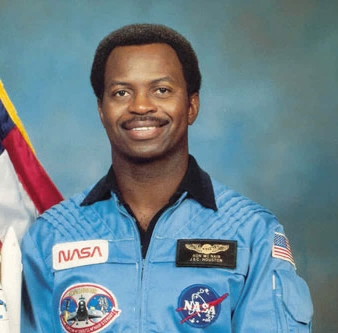 Ronald Erwin McNair was best known for his illustrious service to the National Aeronautics and Space Administration. Dr. McNair was born October 12, 1950, in Lake City, South Carolina. He attended North Carolina AT&T State University, where he graduated Magna Cum Laude in 1971 with a BS in Physics. Dr. McNair then enrolled in the prestigious Massachusetts Institute of Technology. In 1976, at the age of 26, he earned a Ph.D. in Physics. Dr. McNair became a recognized expert in laser physics while working as a staff physicist with Hughes Research laboratory. He was selected by NASA for the space shuttle program in 1978 and was a mission specialist aboard the 1984 flight of the shuttle Challenger. Ronald McNair was tragically killed in the Challenger accident in 1986. After his death, members of Congress provided funding for the Ronald E. McNair Post-Baccalaureate Achievement Program to encourage college students to enroll in graduate studies.
Current McNair Scholars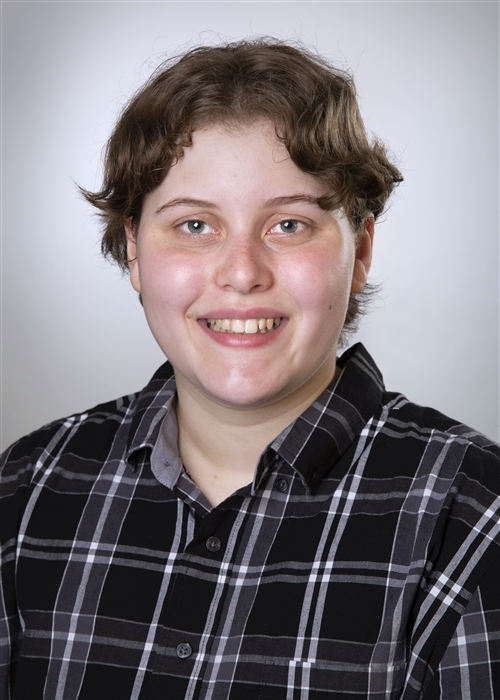 Jesse Alonzo (he/they)
English with an Emphasis in Creative Writing and Sociology
Mentor: Dr. Ashley Barnes-Gilbert
Research Topic: Transgender and Gender-expansive College Students' Lived Experiences: With Faculty and Staff and Classes of Different Disciplines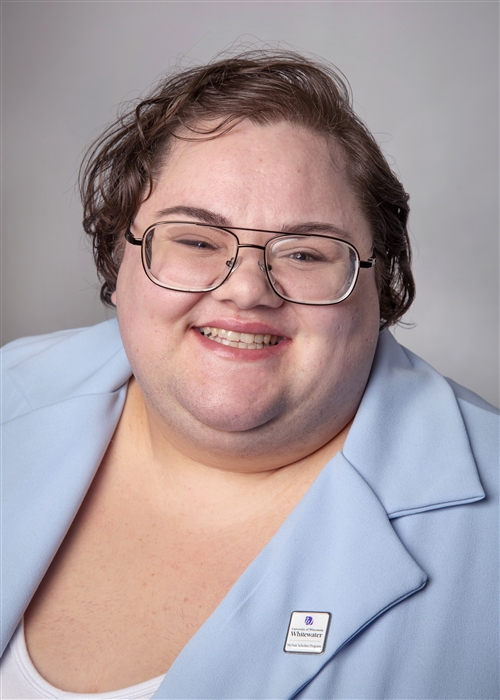 Elbee Ascherl (they/them)
Women and Gender Studies
Mentor: Dr. Stephanie Selvick
Research Topic: Developing Inclusive Healthcare Environments for Gender Expansive Individuals with Polycystic Ovarian Syndrome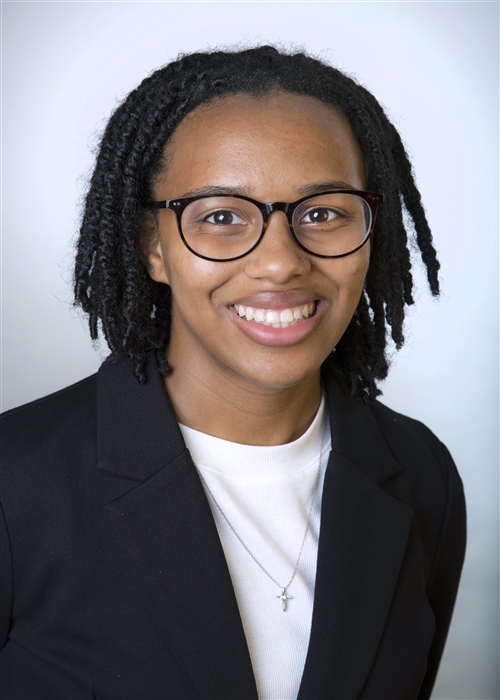 Erinn Bell (she/her/hers)
Biology, Emphasis in Ecology, Evolution, and Behavior
Mentor: Dr. Anneke Lisberg
Research Topic: Response of Southern Flying Squirrels (Glaucomys volans) to Fluorescent Conspecific Models at Feeders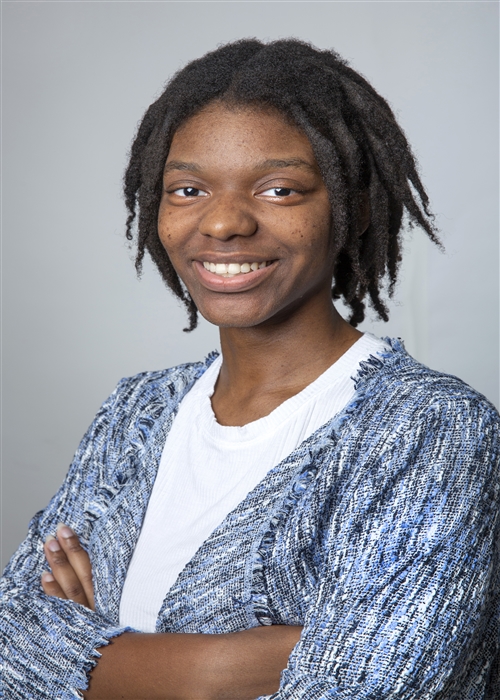 Shalea Carter (she/her/hers)
Political Science
Mentor: Dr. Monica Lineberger
Research Topic: Sentencing by Judges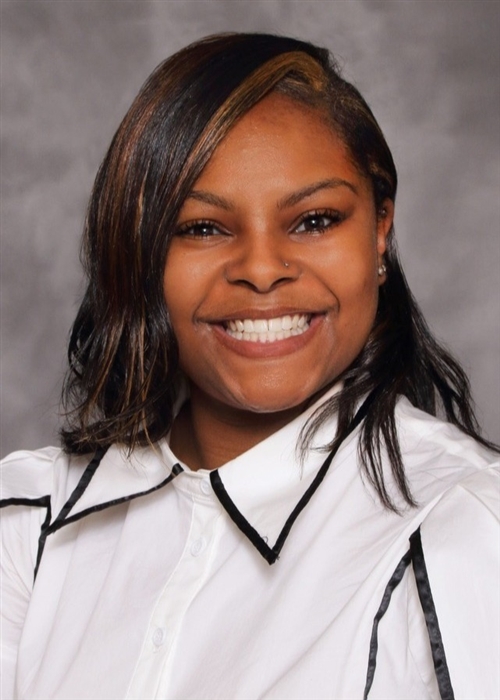 Angelique Compton (she/her/hers)
Biology/Pre-Med
Mentor: Dr. Guru Prasad Sharma
Research Topic: Brain-Derived Factor (BDNF) Signaling Promotes Hematopoietic Recovery Following Radiation Injury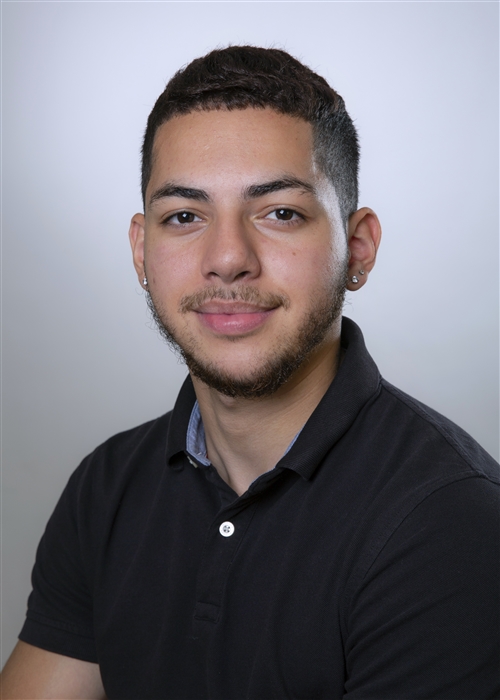 Joel Esteves (he/him/his)
Psychology
Mentor: Dr. Pilar Melero
Research Topic: Gaining, Retaining and Graduating Latinx Students Within Higher Education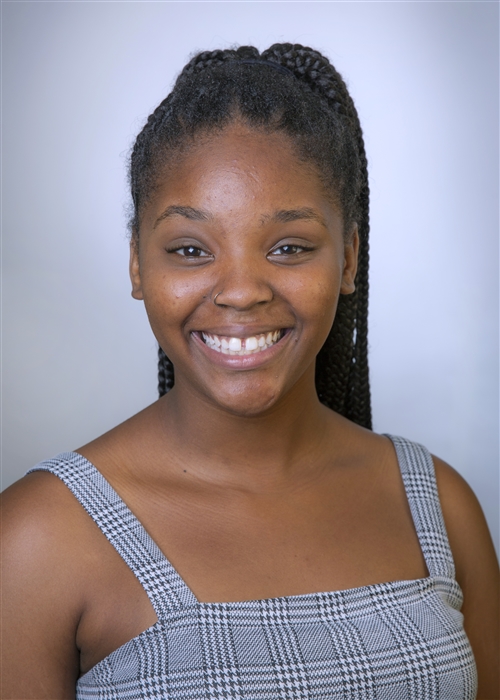 India Fleming (she/her/hers)
Biology/Pre-Med
Mentor: Dr. Kristen Crossgrove
Research Topic: Insulin Signaling Pathway and Parasitic Nematode Development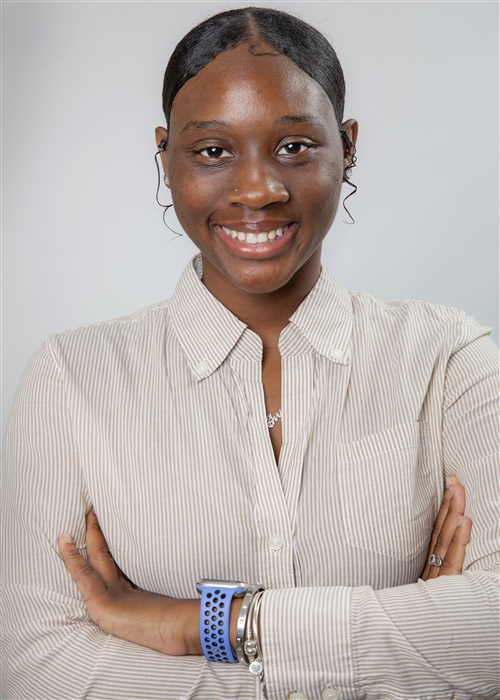 Chyna Hill-Scanlan (she/her/hers)
Psychology
Mentor: Dr. Barbara Rybski Beaver
Research Topic: The Acceptability of Mindfulness-Based Approaches Among African American Young Adults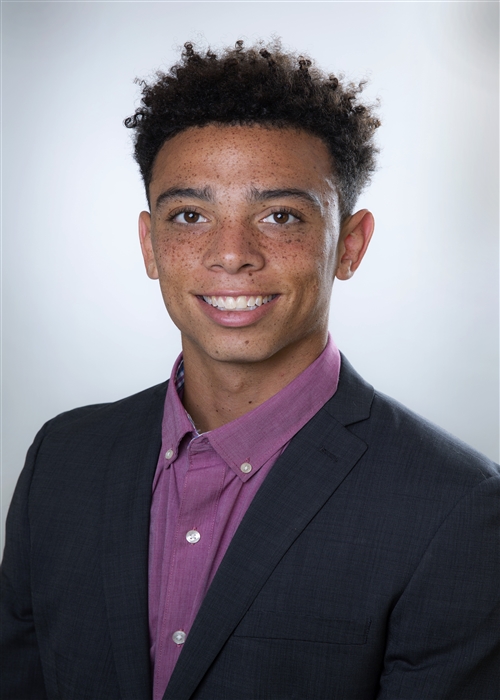 Jalen Holley (he/him/his)
Business Management (Spots Management)
Mentor: Dr. Lindsey Greviskes
Research Topic: The Causes of Anxiety and Depression in Division III Athletes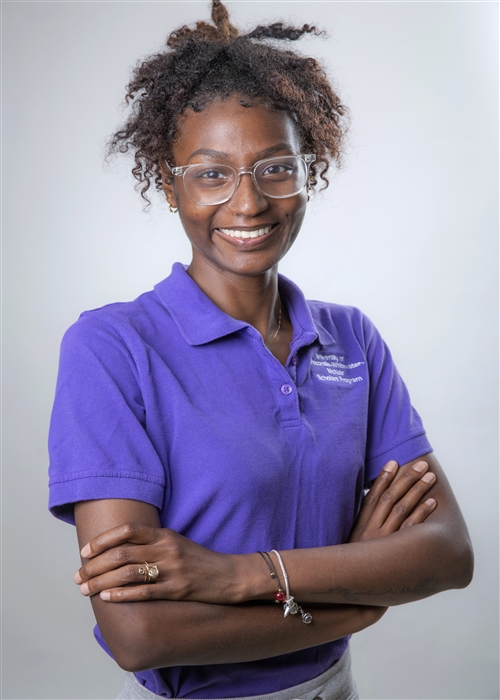 Destiney Johnson (she/her/hers)
Social Work
Mentor: Dr. David Havas
Research Topic: The Lack of Inclusivity on Predominantly White Campuses & its Effect on the African American Student Academic Success: Forming Microaggressions and Arising Campus Racial Climate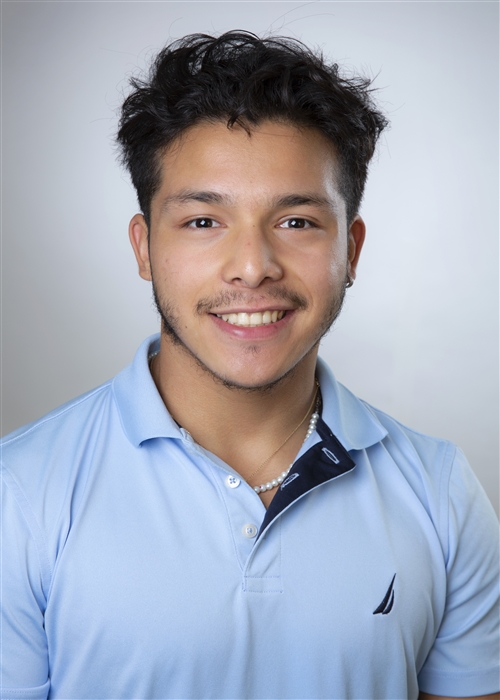 Angel Navarrete (he/him/his)
Biology/Pre-Med
Mentor: Dr. Stephan Levas
Research Topic: Determinization of Sedimentary Phosphorus Levels in Rice Lake, Whitewater WI