UW-Whitewater professor and student publish book on Scottish poetry
March 05, 2019
An avid reader, English major Nicole Chermak immerses herself in fantasy, science fiction and historical fiction. Young adult fiction is another of her favorite genres.
So, when Professor Patrick Moran approached her with a book publishing project on Scottish poetry, it was a bit of a departure for the UW-Whitewater student — but a welcome challenge.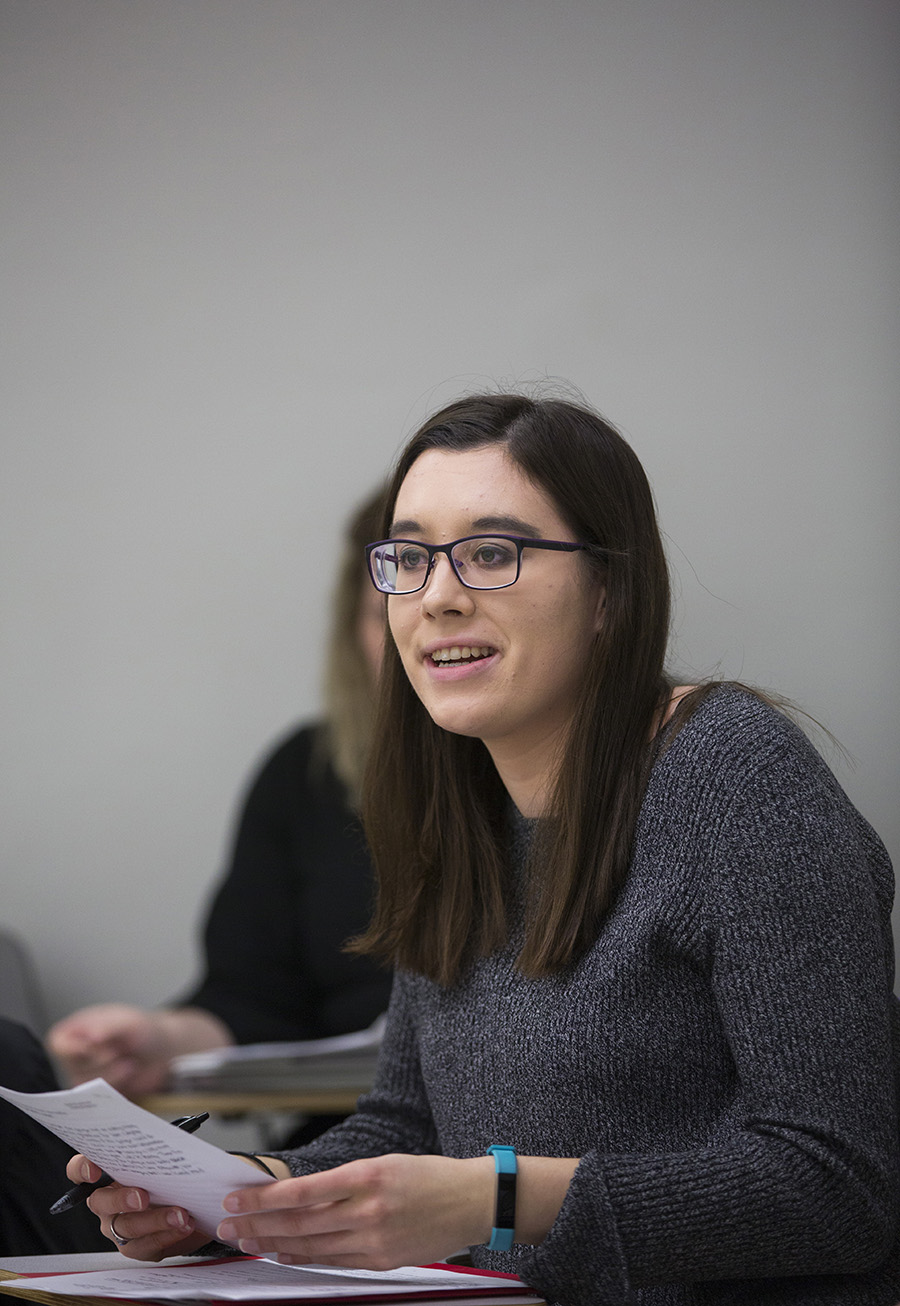 "It's always been a goal of mine to get into the publishing industry — to be part of an author's journey," she said. "Plus, I love experiencing culture outside of America through stories — from books and music to movies and TV."
Moran is a professor of languages and literatures who has been part of the Warhawk family for nearly 20 years, teaching courses in English, creative writing, poetry writing, and technical and scientific writing. The author of five books of his own original work, he spent two semesters teaching abroad in Scotland, in 2012 and 2016, and the idea for his newest book came to him during the second stint.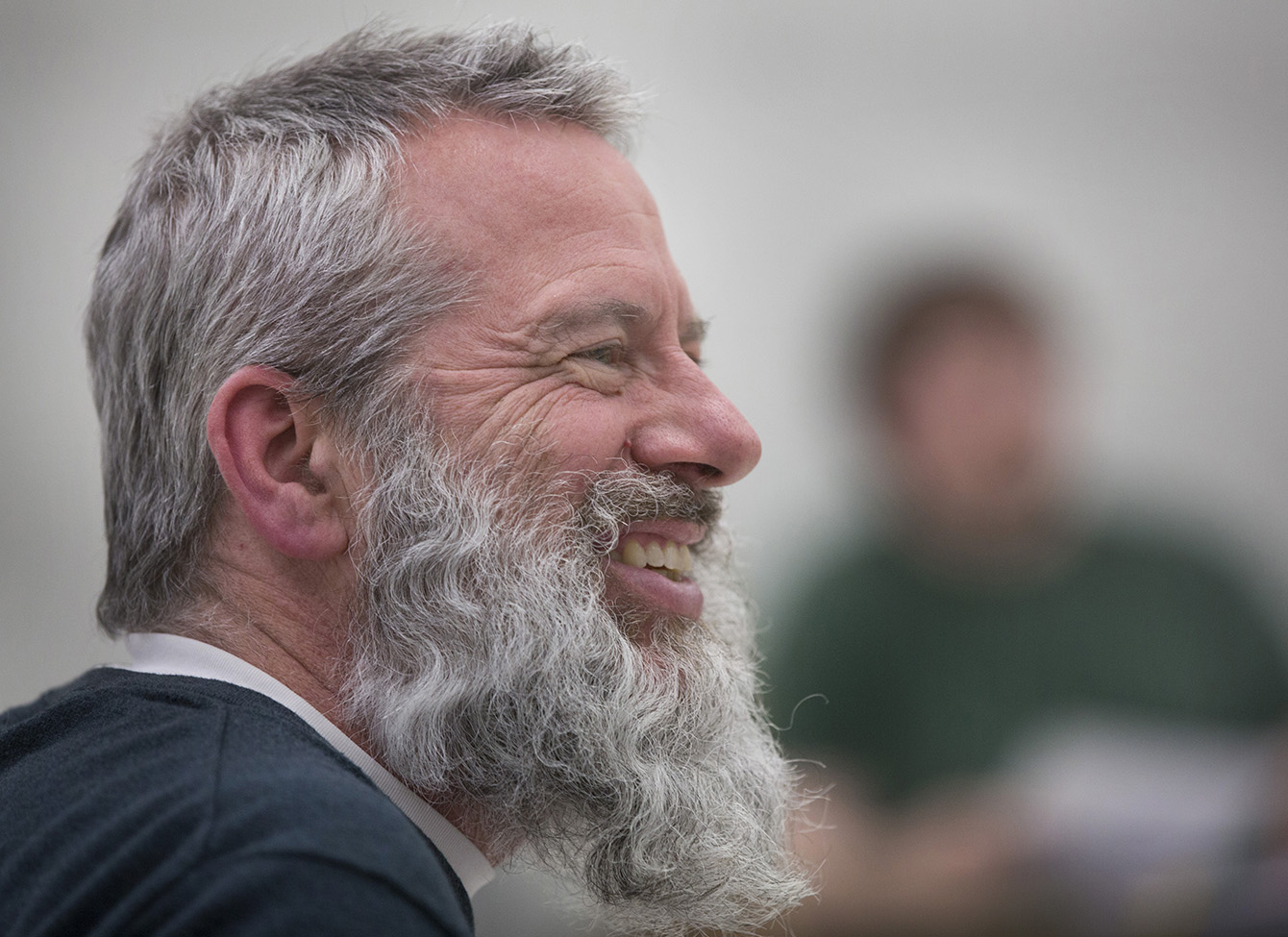 " Forty Voices Strong: An Anthology of Contemporary Scottish Poetry" is a robust collection of poetry by contemporary Scottish poets. To create it, Moran pored over 1,100 poems, narrowing it down to a few dozen. In the poems, the reader will find "unflinching portraits of people whose lives are full of laughter and suffering, friendship and loss, pride and determination. Although the style and subject matter of the poems vary greatly, in general they are notable for the compassion, wisdom, and humor they express."
The book brings together multiple generations, featuring poem titles like "Yellow Raspberries," "My Mother Ate Crab Claws," and "Eulogy to Barefoot Fathers."
Once he had selected the poems, Moran enlisted Chermak, a student in his Advanced Writer's Studio course. She got to work transcribing poems, tracking down the authors and securing publishing rights, and sending proofs for review.
"The hardest part was keeping everything organized with 40 poems and 35 authors. I came into contact with a lot of really interesting personalities. One writer lived in Australia," said Chermak, who is from Waukesha.
Moran said Chermak's experiences at UW-Whitewater laid the foundation for excellent, career-ready skills — exactly the kind employers in the writing and publishing business want to see in the people they hire. Chermak plans to apply for jobs in magazine publishing, technical writing or web writing/content management.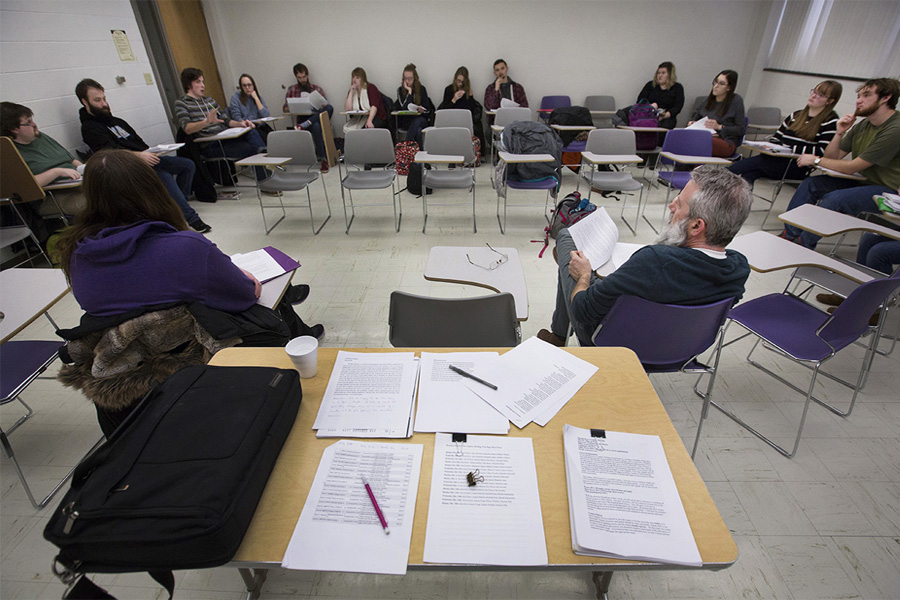 "Any time you can take on something you've never done before, it's a fantastic way to grow as a scholar, as a student. UW-Whitewater makes these kinds of things possible — from grant funding to working with students — and I couldn't imagine doing it anywhere else."
The Fort Atkinson Club played host to a U.S. book launch on Feb. 28. Later in March, Moran travels to Scotland for an international book launch at the Scottish Poetry Library in Edinburgh.