UW-Whitewater among the top five percent of universities nationwide for veterans
November 11, 2019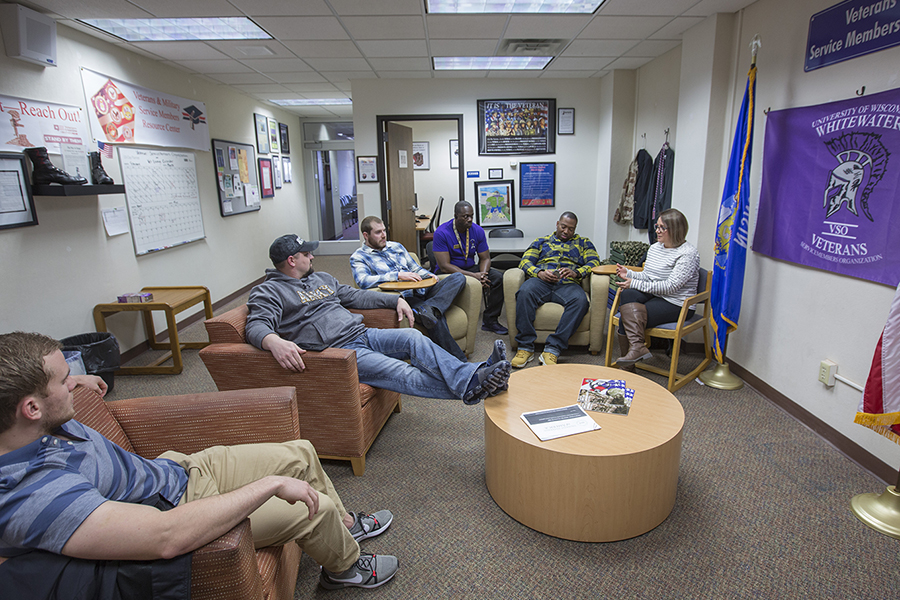 Veterans and military students at the University of Wisconsin-Whitewater are earning their degrees at one of the top military-friendly schools in the U.S.
That's according to the 2020 Best Colleges for Veterans list, released by College Factual. Out of 1,751 colleges and universities reviewed, UW-Whitewater ranked in the top five percent.
Some of the factors used to determine the rankings included:
Veteran affordability
Veteran population
Veteran policies
Veteran resources
Veteran satisfaction
Overall university quality
Schools that ranked highest on the list demonstrated quality outcomes and support dedicated to veterans. Data came from the U.S. Department of Education and U.S. Department of Veterans Affairs.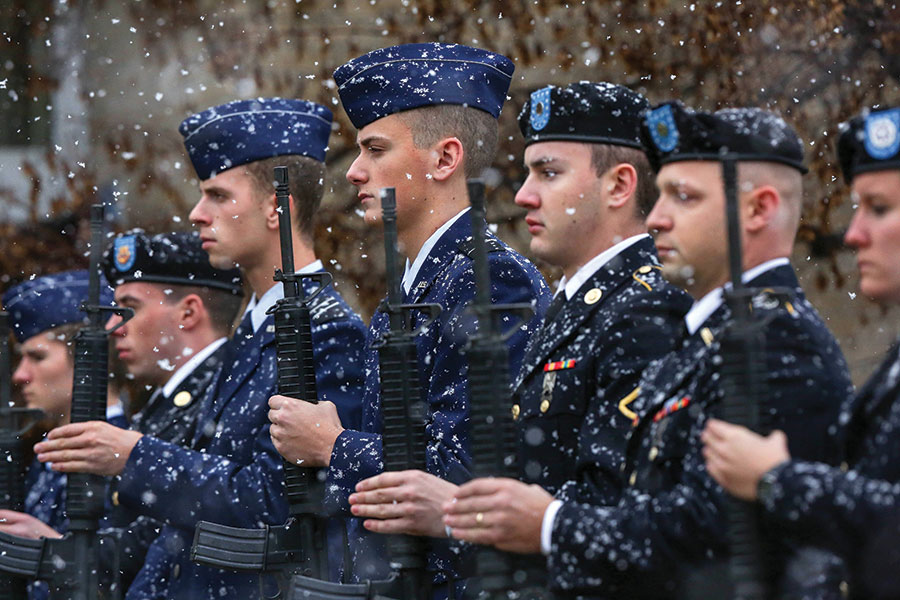 At UW-Whitewater, affordability and student success go hand in hand. Factoring in tuition, fees, and room and board, UW-Whitewater is the best value in the UW System — a distinction it has held for at least five years. Students save thousands of dollars on books by using the university's textbook rental program — the largest in Wisconsin — covering 95 percent of students' textbook needs. To ensure students are successful and stay on track to graduate on time, UW-Whitewater provides tutoring services free of charge for all students.
In addition to a welcoming campus culture at UW-Whitewater, veterans and military students will find faculty and staff members ready to help them succeed, said Amy Moore, veterans benefits coordinator.
That begins with ensuring veterans take advantage of all the benefits available to them, and navigating online systems to make that happen.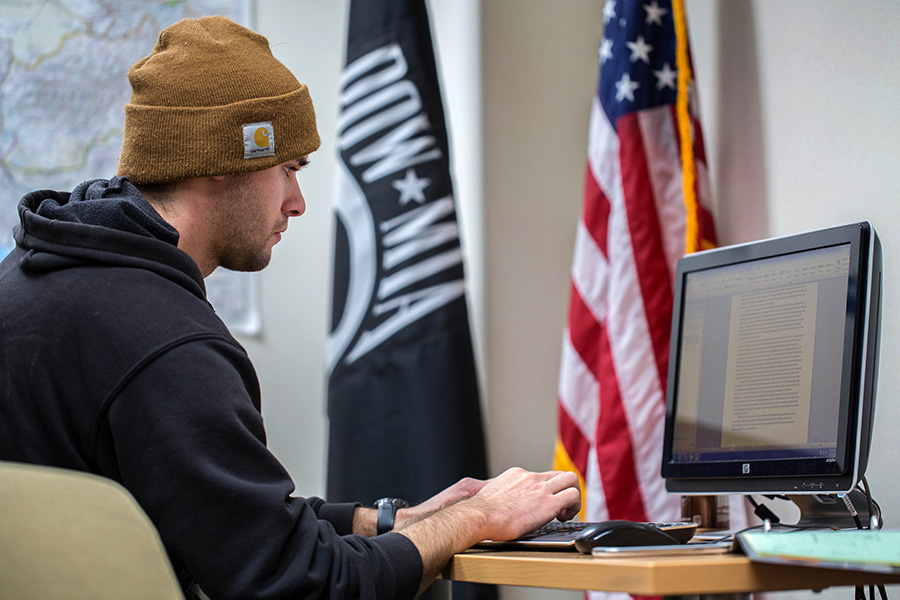 "I can literally go screen by screen, to assist veterans in accessing and applying for their state and federal benefits – from tuition reimbursement to medical services to home loans," she said. "I'm a veteran, so I've done this before and I have that personal experience to draw from."
Moore, who served in the U.S. Navy for four years and in the Navy reserves for four additional years, loves working with fellow veterans and helping them discover the advantages to a UW-Whitewater experience.
"The Veterans Lounge in Andersen Library is a very popular place for students to study and socialize," Moore said.
The lounge includes computers, study space, television, mini-fridge, microwave and separate meeting room for veterans to use. The Veterans and Service Members Organization meets there on a regular basis.