Each year, UW-Whitewater contributes more than a half-billion dollars to the regional economy
December 05, 2019
Photos by Craig Schreiner | Written by Sara Kuhl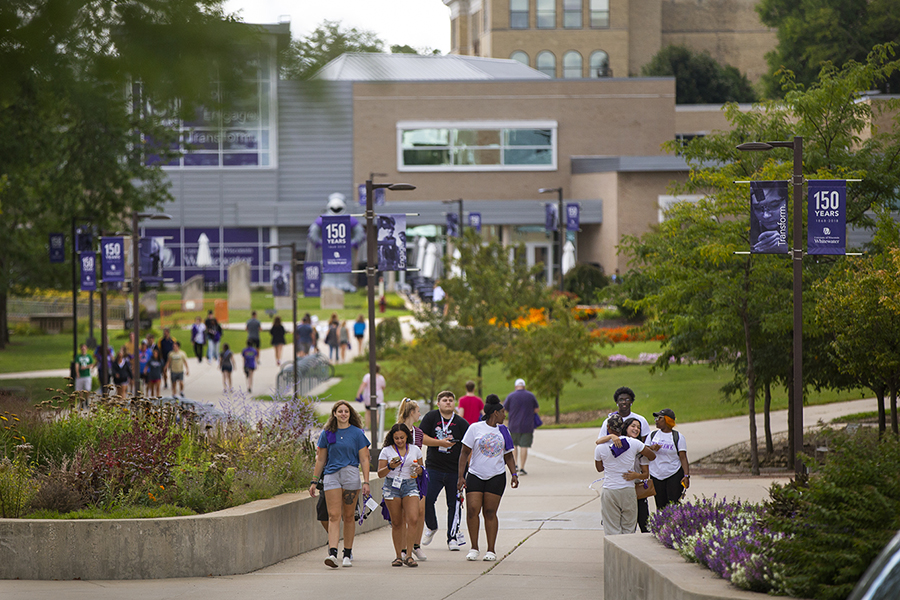 UW-Whitewater, one of the UW System's premiere universities, has an economic impact of $514.9 million annually on the region. The results of the most recent study, conducted by UW-Whitewater's Fiscal and Economic Research Center and announced on Thursday, Dec. 5, shows that the university continues to be a key financial driver for southeast Wisconsin.
The study also found:
"UW-Whitewater is a critical part of the communities we serve in terms of providing employment and by contributing $23.1 million in annual tax revenue to our state," Chancellor Dwight C. Watson said. "We know our students are likely to stay in Wisconsin, and our placement rate of 98.4 percent helps further the economic impact of this university long after our students graduate."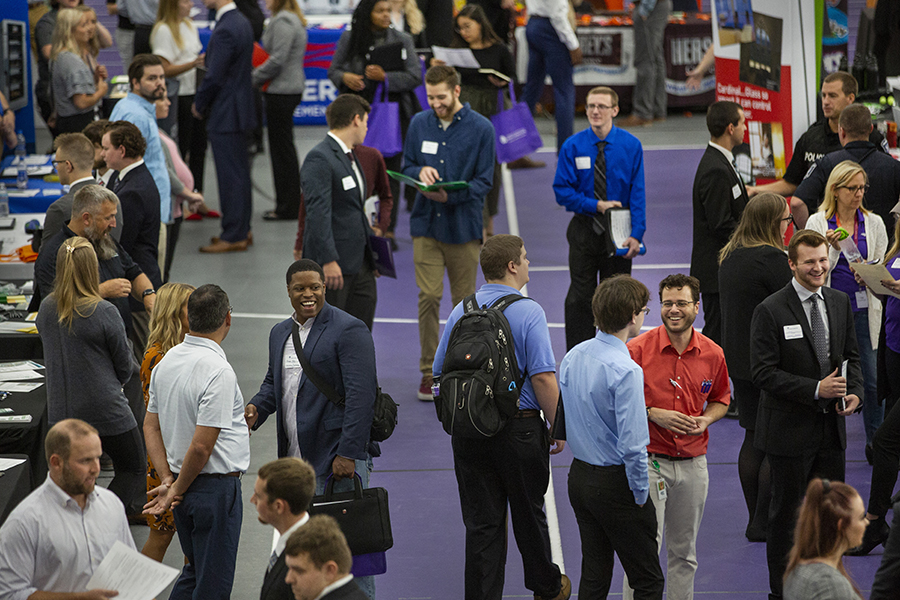 In addition, another FERC study estimated the average annual income of UW-Whitewater alumni is $73,815, compared to the average income of U.S. high school graduates of $38,350. And UW-Whitewater alumni who worked in Wisconsin earned more than $1.8 billion and paid more than $117 million in state taxes in 2018.
"The economic benefits of having a regional comprehensive university such as UW-Whitewater far exceed the cost to the state of Wisconsin," said Jon Kachel, who works in business development at PremierBank and is a UW-Whitewater Foundation board member. "Statistics show for years 2020 and beyond, more than 65 percent of job openings will require a bachelor's degree or an associate degree. UW-Whitewater provides top-quality, well-educated and trained graduates who are employed by Wisconsin businesses, schools, universities and government organizations. This is one of the most accessible campuses in the nation, tuition is affordable, and there are excellent on-campus and off-campus housing options."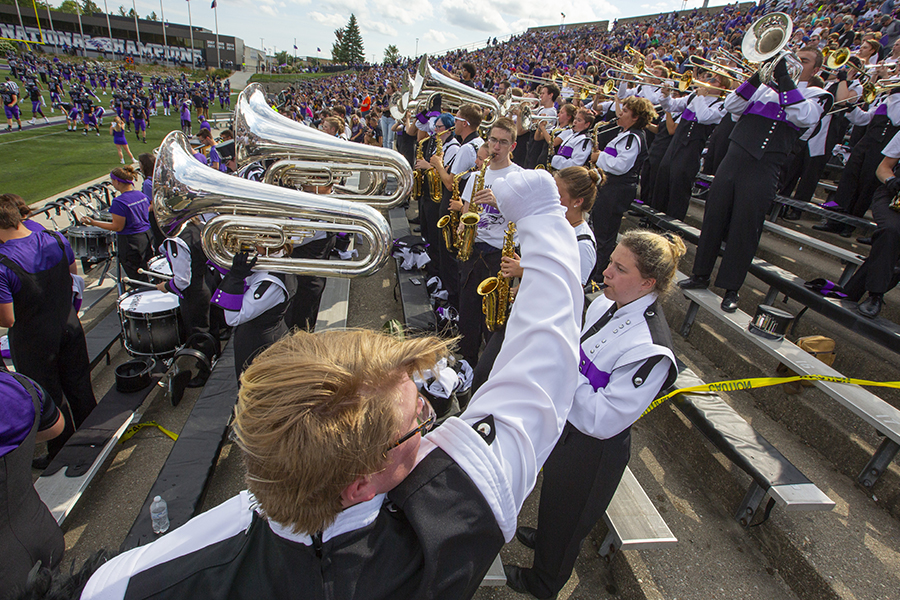 Community leaders understand the importance of maintaining UW-Whitewater's reputation for excellence in the classroom and beyond.
"UW-Whitewater is a real gem in our community," said Jim Caldwell, CEO of First Citizens State Bank and a UW-Whitewater Foundation board member. "There's an entrepreneurial spirit that permeates the campus. Students and faculty members have created new companies, providing jobs and income for many people — all of which significantly affect our region in positive ways. The result is a major contribution to our local economy."
"UW-Whitewater truly is a hub for innovation and economic development, both in the city of Whitewater and, as shown in the study, around Wisconsin," said Jeffery Knight, president and CEO of the Greater Whitewater Committee, Inc. "The campus offers a distinguished education and much more, including activities and athletics for students and community members alike. And they do all this while remaining the most affordable in the state."
With the restructuring of the UW System's two-year campuses, UW-Whitewater expanded its connections in Rock County.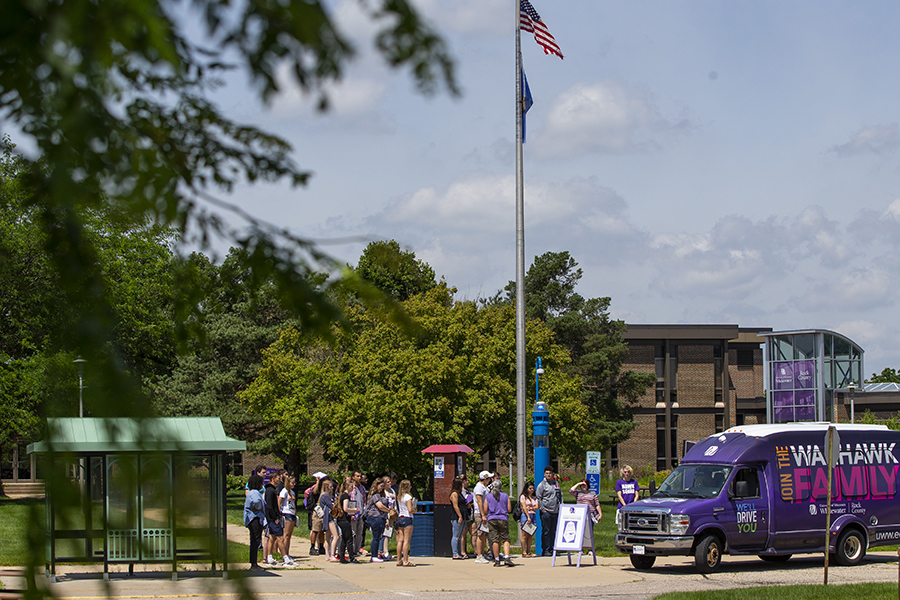 "UW-Whitewater's economic, social and cultural leadership has positively impacted our region for decades. As an employer of many UW-Whitewater graduates, including myself, my firm has witnessed first-hand and benefited directly from the talented young people that the university has educated," said Lynn Gardinier, CPA, CMA, partner with Baker Tilly, and UW-Whitewater alumna. "The university is also a valued partner and supporter of Forward Janesville. As we address workforce, one of the organization's top strategic opportunities, the university plays a very important role in continuing to be a catalyst for our region's economic growth through educating those who will lead our future economy."
The newest economic impact study was presented as part of the UW System's All in Wisconsin media tour, which aims to demonstrate the impact of the UW System on the state. The event kicked off two days of meetings on the UW-Whitewater campus, which is hosting the UW System Board of Regents.