More than 98 percent of recent UW-Whitewater grads are employed or in graduate school
November 21, 2019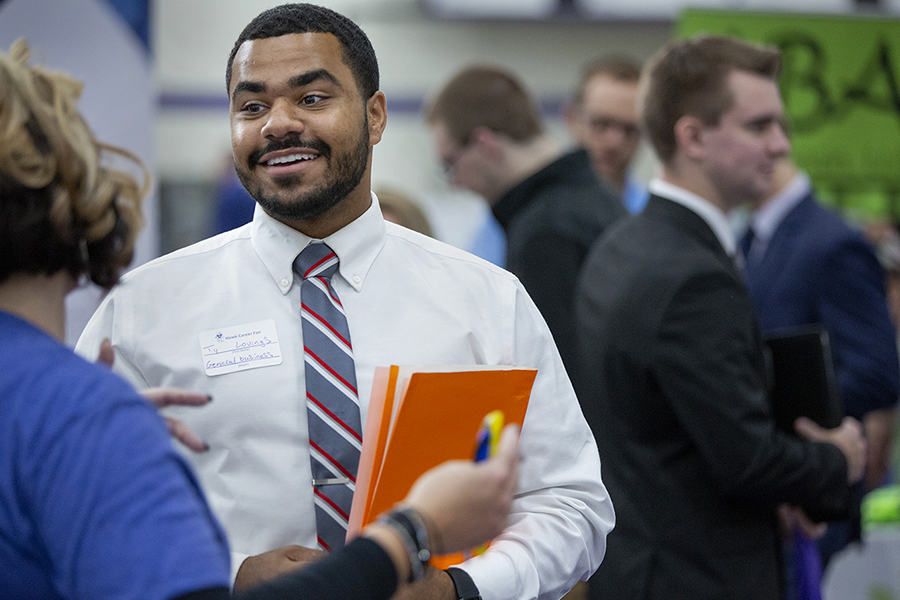 Graduates from the University of Wisconsin-Whitewater are in high demand. That's according to the campus's latest outcomes report, which shows 98.4 percent of graduates are employed or enrolled in a graduate education program within one year of commencement.
"We're proud to publish this data to show prospective students and their families that a UW-Whitewater education is a great investment," said Matt Aschenbrener, associate vice chancellor for enrollment and retention. "We know people want to spend their education dollars wisely. It's clear that our Warhawk graduates are landing good jobs and admission to prestigious graduate programs — even before graduation."
Student success is a priority mission for UW-Whitewater, Aschenbrener said, and preparing students for the workforce and the rigors of graduate education involves every department on campus.
At the heart of the university's high-quality academic programs are faculty members who love teaching and care deeply about their students.
"A number of students are highly engaged in their majors and have strong connections with their professors," Aschenbrener said. "Faculty members often serve as mentors for graduates long after they have earned their degrees — these relationships can last a lifetime."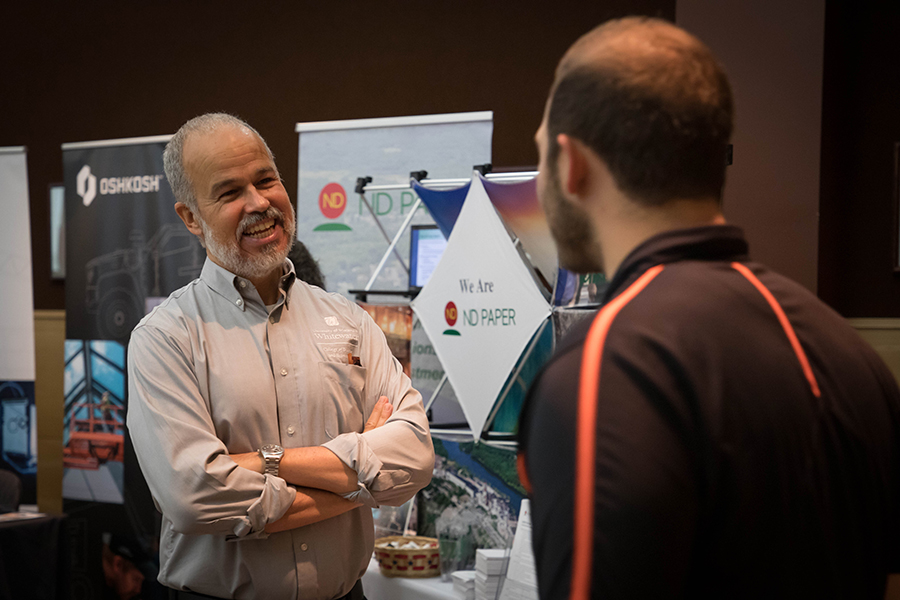 Warhawks also have the opportunity to shine outside the classroom — from creating and launching their own businesses, to competing in international competitions and presenting at national conferences — all of which are attractive to employers. About 93 percent of students complete a high-impact practice such as an internship, undergraduate research, or traveling and learning in another country.
"Students have to do well in their classes, but fieldwork, internships or work-study experiences can be factors that put them over the edge in an interview," said Susan Johnson, assistant dean for student success in the College of Letters and Sciences.
A strong foundation in writing, critical thinking and diversity — delivered through general education courses — gives students a well-rounded knowledge base, which employers are demanding of their new hires.
When it's time to search for an internship or job, career counselors at UW-Whitewater help students close the deal using a variety of strategies, both online and face-to-face.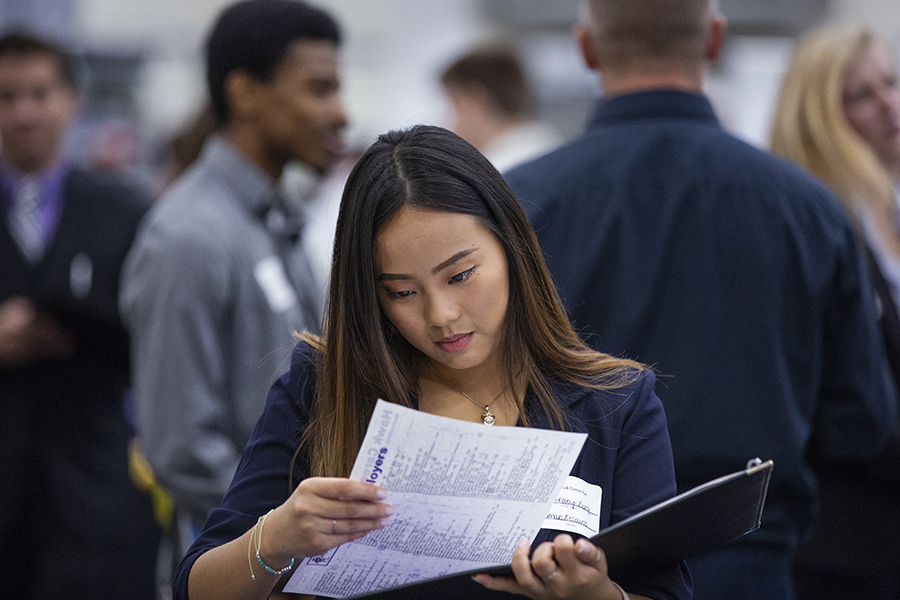 "One-on-one coaching with our career staff helps students understand and communicate their brand in a way that is consistent. Resume critiques are critical and a very popular service we offer. Interview practice and cover letters are also available to students," said Brian Bredeson, associate director for Career and Leadership Development.
About 7,000 employers recruit UW-Whitewater students for internships and post-graduation employment on HandShake, the university's job board. And every year, and increasing number of graduating students participate in the university's popular Hired Before Graduation campaign.