Mikayla Frick named student speaker for winter commencement
December 16, 2019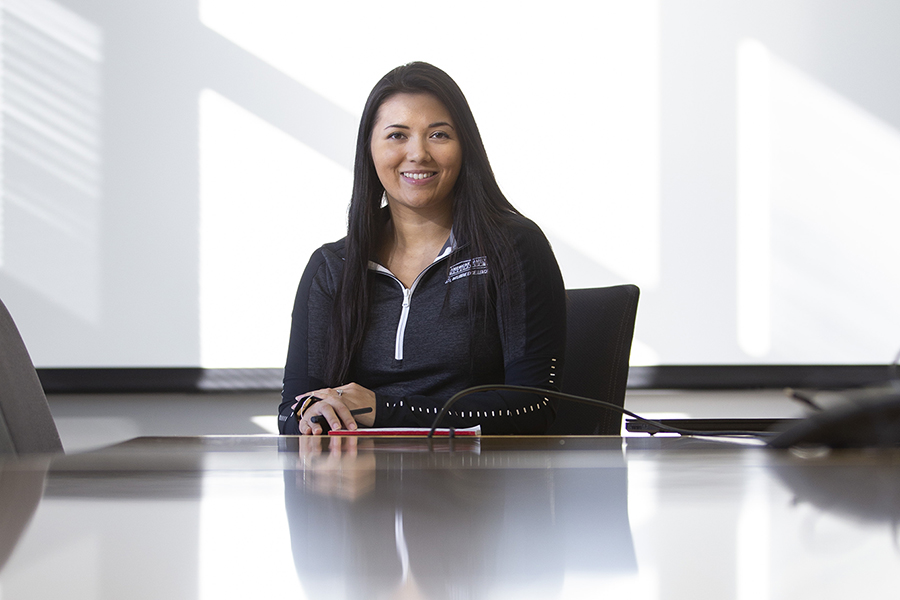 As a proud Warhawk, Mikayla Frick believes every graduate has an ability to tackle the largest problems facing modern society. She strives to make her community a better place and to inspire people from all backgrounds to be their best selves.
The University of Wisconsin-Whitewater senior will look to share her experiences and wisdom as she addresses her peers at the 2019 Winter Commencement, to be held at 10 a.m. Saturday, Dec. 21, at Kachel Fieldhouse.
Originally from Stoughton, Wisconsin, Frick began her college journey at a different university. After taking some classes and looking at potential career paths, she discovered a passion for business as it relates to equity and social justice. With her "people-centric" personality, human resource management seemed like the perfect major. The exceptional reputation of UW-Whitewater's College of Business and Economics prompted her to transfer and to join the Warhawk family.
She is appreciative of faculty like Uma Kedharnath, assistant professor of management, who make sure students understand that diversity in human resources goes beyond legal compliance.
"Research proves diversity efforts are good for people and businesses and make financial sense. My classroom experiences mirrored what companies were saying and doing, so that really built my confidence. Professor Kedharnath was in my corner all the way."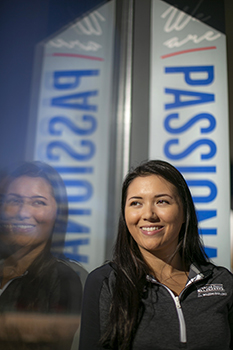 Her experience as a volunteer with the Nursing Home Visitation Program — where students visit and develop friendships with people of older generations — gave her an even deeper understanding of diversity.
Frick's experience in human resource management extends beyond the campus to internships in both the public and private sectors. During the summer of 2017, Frick worked as an intern in Madison at the Wisconsin Department of Justice, where she assisted in organizing and executing trainings, worked on and proposed projects to the Diversity Advisory Council and contributed to the redesign of the agency's website. Since May 2018, Frick has worked as a diversity and inclusion intern at American Family Mutual Insurance in Madison, creating programs and initiatives to support diversity — from company values to hiring practices to employee culture. Frick's efforts prompted the company to create a full-time position for her. She's one of hundreds of Warhawks hired before graduation.
"You hear about business settings where being an intern, a female, or a woman of color can work against you. But at every juncture at UW-Whitewater and in my internships, I had so many people giving me opportunities. There was someone in front of me, or next to me, giving me a seat the table. I'm helping to influence that inclusive culture now and for the future."