COMMENCEMENT
December's 2022 graduation will take place at 10 a.m. Saturday, Dec. 17, in the Kachel Fieldhouse. More details will be provided closer to the date.
Do you know someone who would be an inspirational keynote speaker at a future commencement ceremony? Fill out a nomination form »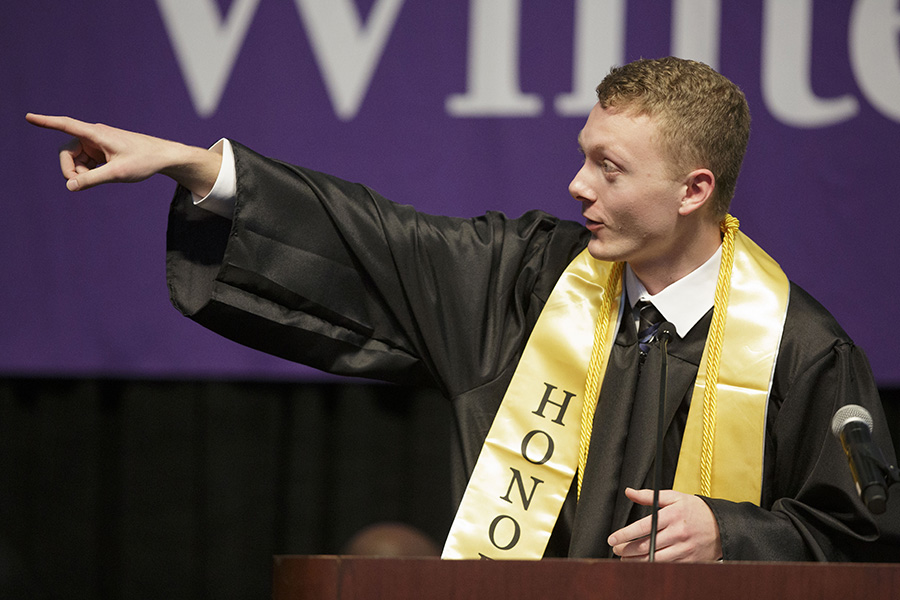 Apply to be a Speaker
All students who are graduating in Dec. 2022 are welcome to apply to be a commencement speaker. Applications are due by 3 p.m. Thursday, Oct. 6.
If you are graduating in Dec. 2022 and have landed a job, earned admission to graduate school or started a company before commencement, join us for Hired Before Graduation, a university tradition, to have your photo taken professionally and posted to UW-Whitewater's Facebook page.
Congratulations, class of 2022! GO WARHAWKS!