UW-Whitewater's Starin Hall to be renamed in honor of Roger Pulliam
July 19, 2021
With a selfless grace and steady determination, Roger Pulliam championed generations of students at the University of Wisconsin-Whitewater — promoting diversity and inclusion to create education pathways for everyone. In recognition of Pulliam's contributions, Starin Hall, the residence hall located at 901 West Starin Road, will be renamed in his honor. The university is planning to hold a public celebration during the upcoming academic year, and more information about the event will be shared in the coming months.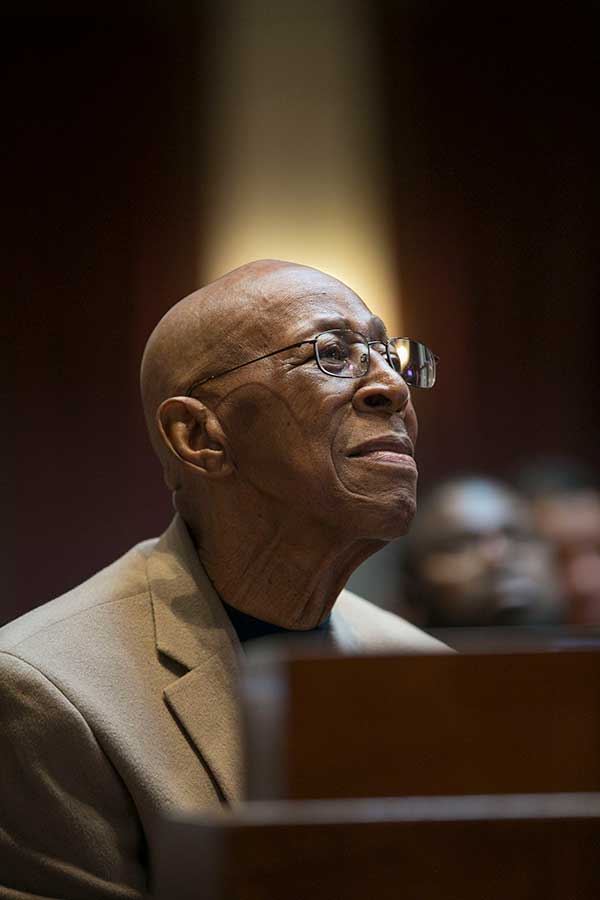 Opened in 2010, Starin Hall is a 207,900-square-foot residence hall located near the central academic zone of UW-Whitewater's 400-acre campus. The building holds suite-style units with a 446-bed capacity, two staff offices, one faculty office, and a common kitchen, laundry room and computer lab. It was the first state-owned LEED-certified residence hall in Wisconsin.
The UW System Board of Regents approved the naming resolution at its meeting Thursday, July 8, 2021. The request was previously approved by all of UW-Whitewater's shared governance groups — Academic Staff Assembly, Faculty Senate, University Staff Council, and Whitewater Student Government.
Pulliam, who passed away in February 2020, had a 60-year career in education in which he showed an unrelenting devotion to representing, including, and advocating for diverse students and educators and promoting the success of his students and community. At UW-Whitewater, he worked in various roles from 1989 to 2018. During his tenure, he served as assistant vice chancellor of academic support services, director of advancement and, most recently, interim chief diversity officer.
"Dr. Pulliam's impact on UW-Whitewater is immense, and he lives on in the hearts and minds of all who were fortunate enough to learn from and work with him," said Interim Chancellor Jim Henderson. "The naming of Roger Pulliam Hall is a welcome tribute to a wonderful man who exemplified the Warhawk family values. I offer my sincere appreciation to all who have supported this effort to honor Dr. Pulliam, including students, faculty, staff, Warhawk alumni, the greater campus community, and the UW System Board of Regents."
The first person in his family to graduate from high school and college, Pulliam won state and federal funding to enhance the achievement of first-generation, low-income and multicultural students at UW-Whitewater. He also succeeded in helping hundreds of students participate in travel-study experiences. These efforts extended to his work as a founding member in 1998 of the Office of National Black Student Union, fostering numerous co-curricular experiences for students.
"I knew that regardless of the high school they attended, if students came to UW-Whitewater, we had the resources and the determination to get the best out of them," he said in a 2019 interview.
His efforts were so remarkable that he was the inaugural recipient of the Lifetime of Service Award from the Wisconsin State Council on Affirmative Action, an achievement celebrated at the Wisconsin State Capitol in October 2019.
Alumni spanning several decades credit Pulliam as their guiding light and hero who compelled them not just to complete an undergraduate degree, but to seek advanced degrees. Many of his students have gone on to make tremendous contributions to the State of Wisconsin and the country at large.
He inspired students and alumni — especially those from diverse and first-generation backgrounds — to contribute to the growth and success of the university. The Pulliam-Dunlap Scholarship at UW-Whitewater includes the name of the aunt who raised him and his eight brothers and sisters.
The Roger L. Pulliam Memorial Scholarship endowed fund was created in his honor and memory as a place to direct memorial donations.