Kevin Newell selected as UW-Whitewater 2022 spring commencement speaker
April 28, 2022
Written by Kristine Zaballos | Photos by Finn Hartnett and submitted headshot
Kevin Newell embodies firsts.
The first of his siblings to graduate from college.
The first African American to build and own a multifamily commercial development in downtown Milwaukee.
The first African American to partner with an NBA team to develop a commercial entertainment district.
On May 15, 2022, he will achieve another first: serving as commencement speaker for UW-Whitewater's spring 2022 commencement ceremonies at 10 a.m. and 3 p.m. Saturday, May 14, as well as a special commencement ceremony at 10 a.m. Sunday, May 15, to celebrate the graduates of 2020 and 2021 with a traditional in-person event their friends and family members can attend.
A proud graduate of Milwaukee Public Schools, Newell came to UW-Whitewater in the fall of 2003, after submitting just one college application. In high school, like many of his classmates, Newell had not taken school very seriously. Of more than 500 students in his high school freshmen class, only 89 students would go on to graduate — fewer than 1 in 5.
But he knew he wanted to be an entrepreneur and to attend a great business school. So when Whitewater said "yes," Newell decided to look no further. Coming from an inner-city high school that was 99% black, his first day visiting campus for orientation was an eye-opener.
Led by his mom, Velma "Lorraine," Newell was quickly introduced to one of a few Black faces in leadership — Ms. Freda Briscoe, an advisor for pre-business students.
"With my mom being from Mississippi, and Ms. Briscoe being from Arkansas, my mom knew that she was leaving her son in great hands."
From that day forward, Newell affectionately referred to Ms. Briscoe as "Momma Briscoe" — and that has not changed. With a guide on how to be successful on campus, Newell became very active with student organizations, including pledging Alpha Phi Alpha Fraternity, Inc., where he served as chapter president and oversight for all Wisconsin chapters as assistant state director.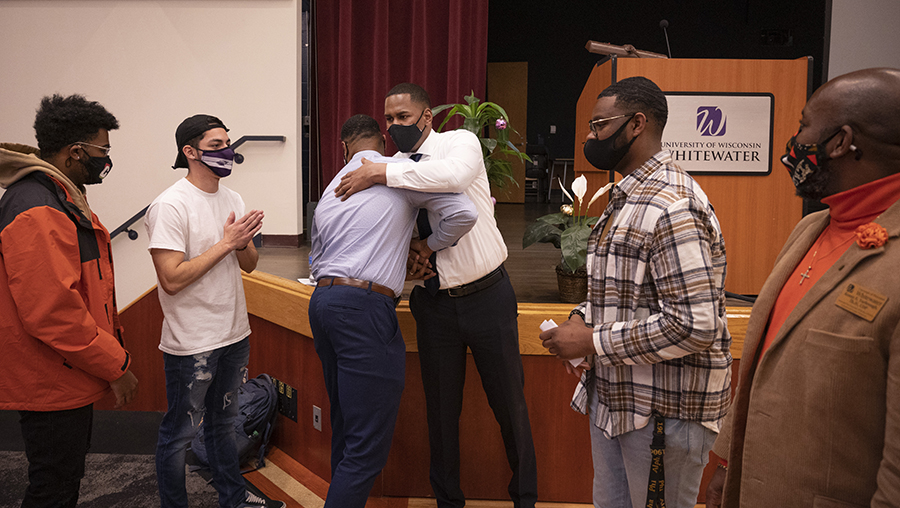 Newell earned a BBA in general management in 2007, and one month later graduated from Marquette University's Associate in Commercial Real Estate, or ACRE, program. He finished at the top of his ACRE class, which gave him the opportunity to intern at the Wisconsin Housing and Economic Development Authority. He was hired full time as a senior underwriter/asset manager at WHEDA within six months.
In 2009, he earned an MBA with an emphasis in finance and management. And he quickly put that business, finance and real estate acumen to use.
In 2010 he founded Milwaukee based Royal Capital Group, a venture and holding company with a focus on urban development and innovation. As CEO, he leads the company's strategic efforts across multiple platforms, including real estate, healthcare, food and beverage, venture and technology, and social responsibility.
He has been a real estate partner with the Milwaukee Bucks, serving as developer and owner of Five Fifty Ultra Lofts, a key venture in the new $1 billion live-work-play entertainment district.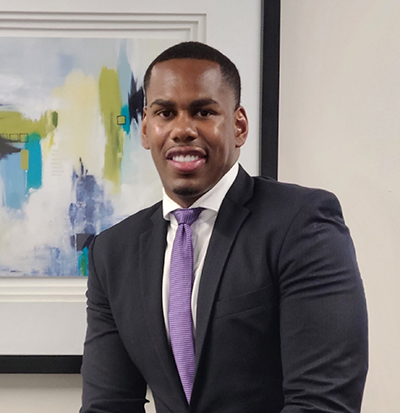 In 2017, the Business Journal named him to their 40 under 40 list. He has also been named a National Top Real Estate Executive, Regional Top 75 Power Broker, and Top 48 Most Influential African Americans in Wisconsin.
Newell maintains strong ties to campus, serving as a mentor and a speaker, most recently keynoting the 35th Annual Martin Luther King Jr. Commemorative Event. He also serves on the Advisory Board of the College of Business and Economics.
Newell shares two daughters with his college sweetheart, Kellee Wilbourn. In his spare time, he focuses on being a mentor and active member in the community, serving on multiple boards that include finance, homelessness, health and wellness, and other areas that are critical to the success of disenfranchised communities.
He credits his time on campus for his preparedness for the world. He models his actions after a favorite quote that also highlights the importance of being your most authentic self as you maintain a love and respect for all humankind.
"If you can talk with crowds and keep your virtue, or walk with kings — nor lose the common touch…" —Rudyard Kipling
For more information on UW-Whitewater's commencement ceremonies, visit the commencement website at uww.edu/commencement.