UW-Whitewater is a College of Distinction for the sixth straight year
September 07, 2022
For the sixth consecutive year, the University of Wisconsin-Whitewater has been named among the Colleges of Distinction — a national honor that recognizes campuses for exceptional teaching and dedication to student success. UW-Whitewater is one of just 10 universities in Wisconsin — and one of only three public universities in the state — to receive this distinction.
The university was again awarded a total of six badges, including ones that highlight its excellence in business, education, equity and inclusion and as a public institution in Wisconsin. And it was the only university in the UW System to earn the career development badge.
"From the number of Warhawks who participate in our Hired Before Graduation campaign to our impressive placement rate — more than 98% of our graduates report landing a job or being in graduate school within six months of graduation — we consistently demonstrate excellence in career development," said Interim Chancellor John Chenoweth. "We are proud that, thanks to the opportunities they had on campus and the support they received from faculty, staff and other mentors, our students are ready to demonstrate value and make a difference in the workplace from day one."
The Colleges of Distinction selection process consists of a review of each institution's freshman experience and retention efforts alongside its general education programs, alumni success, strategic plan, student satisfaction, and other criteria. Schools are accepted on the basis that they adhere to the four distinctions: engaged students, great teaching, successful outcomes and vibrant community.
Distinction 1: Engaged students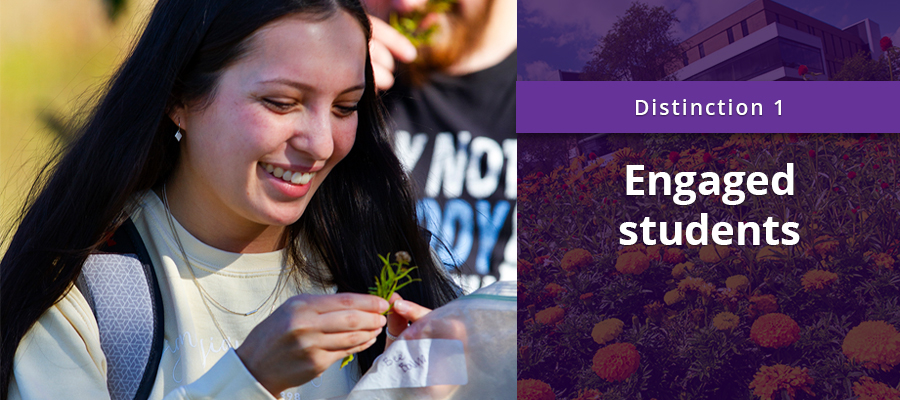 Students who learn to be engaged are learning the most basic skills they need to succeed in life. In today's careers, workers need to be able to think flexibly and address problems hands on — not just memorize facts. When colleges engage students, they have every opportunity to take an active part in their learning.
Distinction 2: Great teaching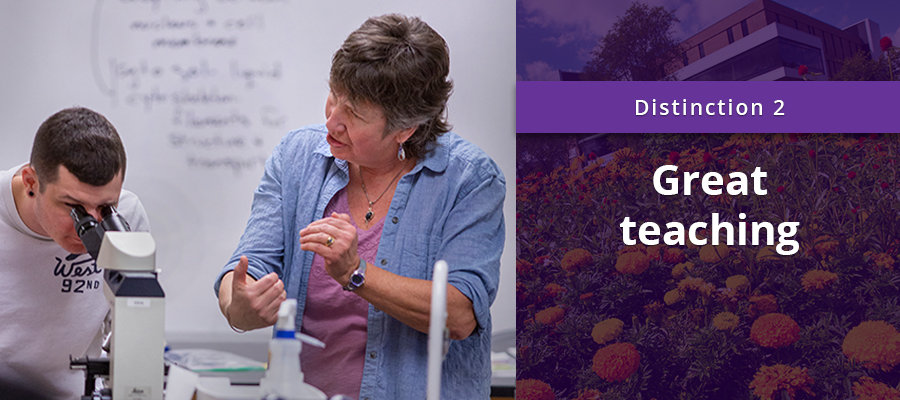 Studies show that students learn best in an atmosphere where there is lots of feedback and encouragement. Faculty interaction is crucial to learning; students who get meaningful comments on their papers and who feel comfortable talking to their professors outside of class are getting more out of their education.
Distinction 3: Successful outcomes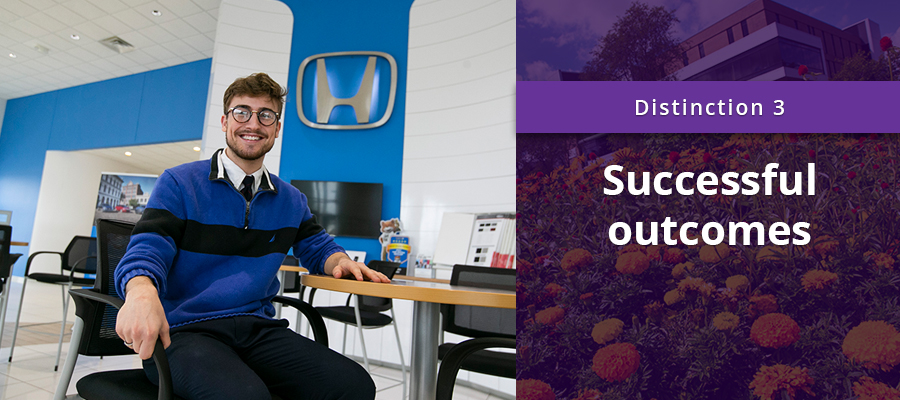 This means graduates are prepared for anything. They are superior writers, speakers, and thinkers, because their professors have encouraged and challenged them one-on-one. They've had experience — through internships and advanced research — and they know how to work together with diverse people. They're perfectly equipped to find better solutions in the workplace, and in the world.
Distinction 4: Vibrant community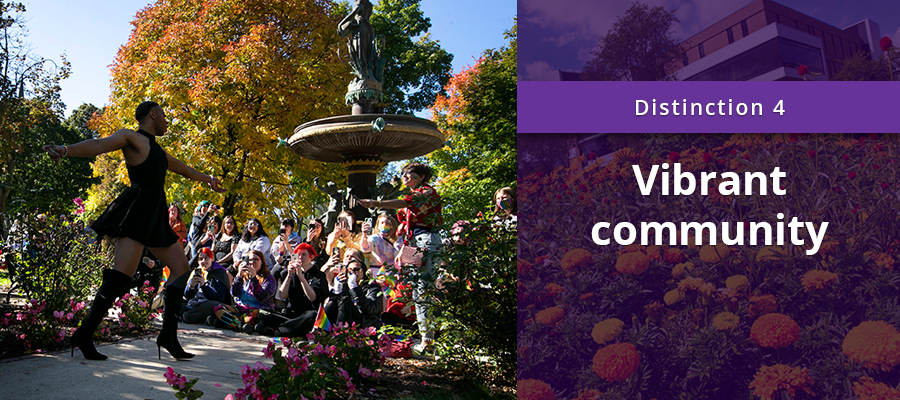 College is about more than classes and books. At no other time in your life do you have so many chances to explore new experiences, to live and grow. Employers and graduate schools look for graduates who are used to handling many different activities and responsibilities. Finding a school that offers a real campus experience is part of finding the right fit.
Visit the Colleges of Distinction website »