Logan Edwards
March 04, 2021
Written by Craig Schreiner | Photos by Craig Schreiner
In WHY I TEACH, Logan Edwards, assistant professor of health, physical education, recreation and coaching, tells of wanting to be the same kind of mentor and role model he had in teachers and coaches.
In his health education classes, Edwards, who earned a doctorate in behavioral and mental aspects of health, walks around the classroom and lecture hall, engaging students, questioning them, challenging them and encouraging them.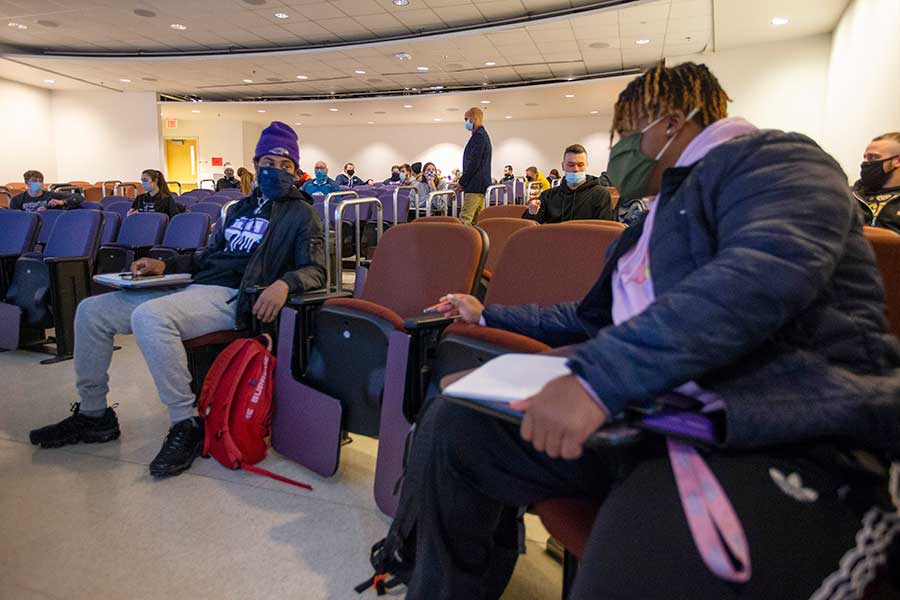 He designs the diagrams he shows in class, and his lessons consider health from the perspective of mind, body and spirit. Edwards is fond of language and of quoting great thinkers, including Martin Luther King Jr. One of his favorite King quotes is "Intelligence plus character, that is the goal of education."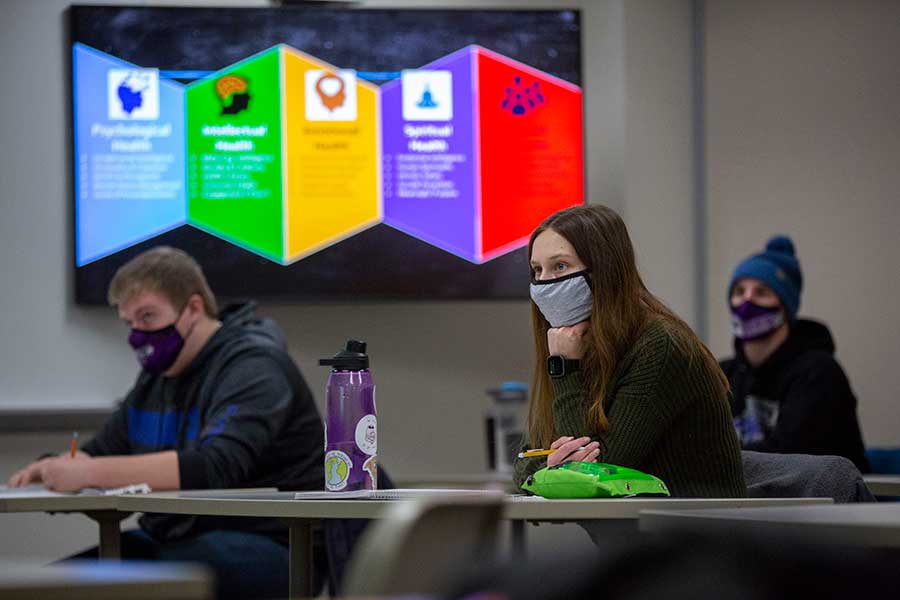 "I truly believe in Nelson Mandela's quote "education is the most powerful weapon which you can use to change the world," and this is why I teach — to prove this to myself and to my students every day. I chose to teach at UW-Whitewater because of the opportunity to teach future teachers what I believe to be the most important subject in school and life — health. And to also coordinate the health education program, (which allows me to) design and develop courses for future health and physical educators. I teach my students why and how to be personally healthy for more well-being in their own lives, and so that their future K-12 students can be mentally, physically and socially healthier. The goal is optimal health and well-being in their lives."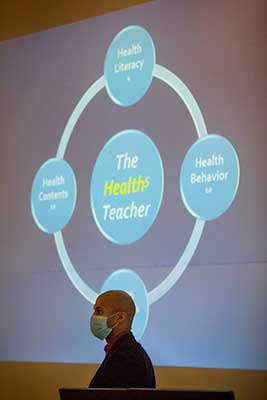 Logan Edwards, at left teaching a class, specializes in integrating mental wellness education into traditional health education curriculums.
"My students are future health and physical educators, public health professionals, health promoters, and life and athletic coaches. They need health knowledge and skills for themselves and they need to know how to best translate that knowledge and those skills to their future students, athletes, clients, and fellow community members.
"An early professional influence in my life was the late Dick Shenfeld, from Ft. Wayne, Indiana, my high school health teacher, track and field coach, and an important mentor and role model in my life. He inspired me to value and practice health as a lifestyle. He helped me realize the positive impact effective teaching can have on bettering the lives of students."
"Teaching is rewarding when current students stay after class just to tell me that my teaching and/or mentoring has had a positive influence on their life. And when former students reach out via email or text to say thank you for inspiring them and for instilling in them the kind of teacher and person that they have become as a result of my teaching. These kinds of moments happen frequently, and I am immediately joyful, grateful and encouraged every time they honor me with their gratitude."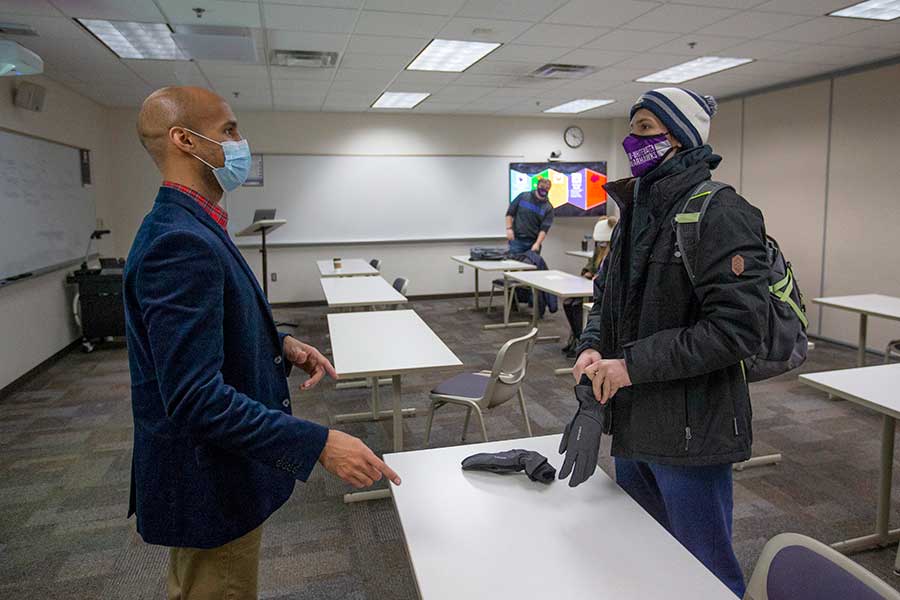 During the COVID-19 pandemic, Edwards' teaching needed to move online.
"I was surprised by my ability to still have a positive impact on my students' lives through the computer. It does not always feel like it, but even through the computer, they are listening, they are learning, and they are taking to heart the importance of teaching health, promoting health, and living healthier lives, especially during a global pandemic. My advice to my fellow teachers is to continue to be energized, passionate, motivating, and inspiring for your students, regardless of the medium through which you are educating, because you can still reach them; their minds and their hearts can still be touched."
WHY I TEACH is a series about the dedicated professionals at the University of Wisconsin-Whitewater, including professors, coaches, advisors and other staff members, who make every day a teachable moment — and every place a learning place — by their expertise and example.