Tom Klubertanz
February 25, 2021
Written by Craig Schreiner | Photos by Craig Schreiner
In WHY I TEACH, Tom Klubertanz, professor in the College of Integrated Studies, talks about how his childhood sense of wonder for the natural world never left. It became a pathway he followed to a life of teaching and scholarly research.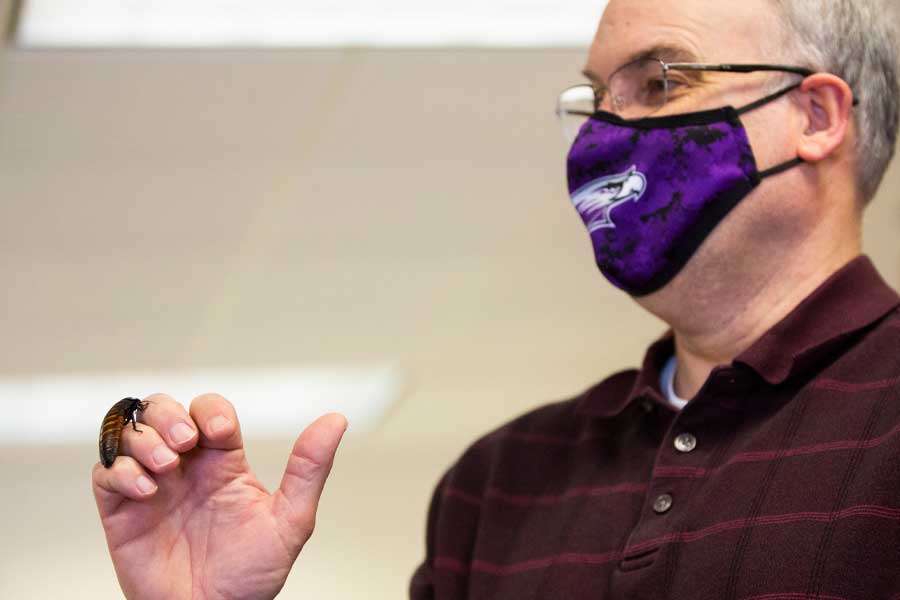 "I had the goal of being a biologist, even as a young child. I discovered my interests in teaching when I was a teaching assistant in a geology lab and as a mathematics tutor, when I was an undergraduate student. These experiences showed me the rewards of teaching. I continued to seek teaching opportunities in graduate school, adding teaching assignments to my research responsibilities."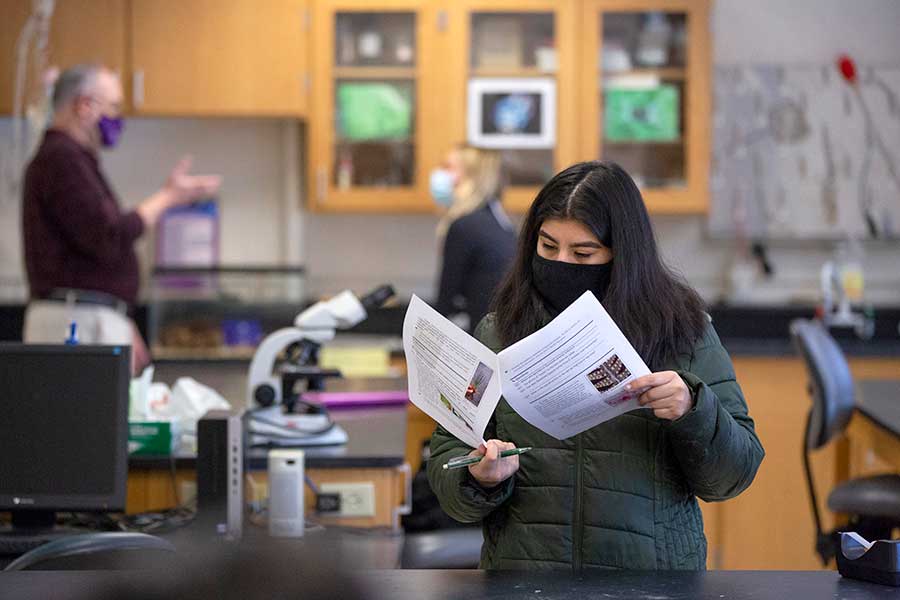 "On the Rock County campus, we have no typical students. Our student body is very diverse, and that diversity is multidimensional. In the classroom, that means every student has a different academic background, personal experiences and preparation for the classes they are taking. I enjoy teaching in that environment, where individual attention is essential."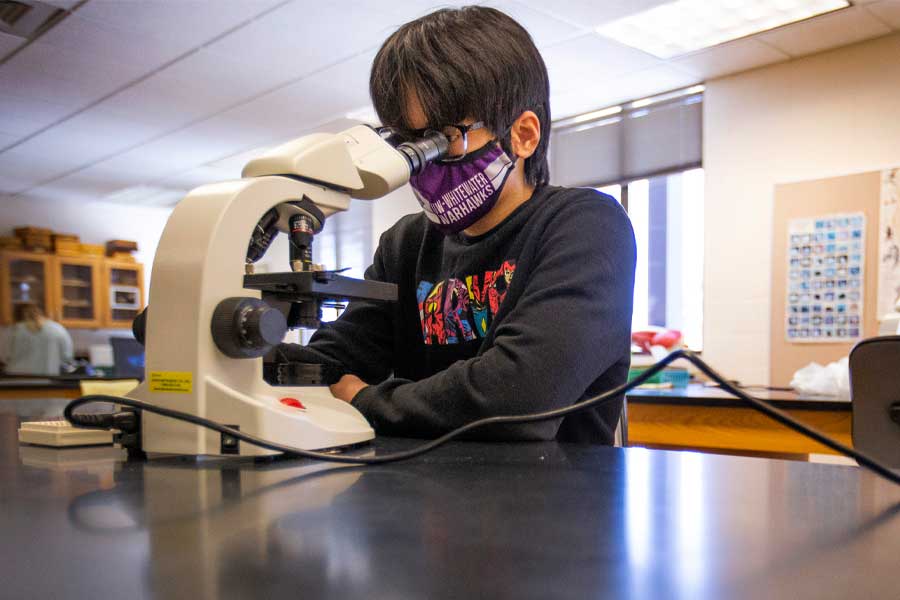 "I spend much energy and time creating new exercises and learning tools for students. That includes software packages that I author," said Klubertanz. " These programs include those for presenting lectures, learning tutorials, homework assignments and laboratory simulations. I enjoy finding novel solutions to long-standing challenges to learning in the biological sciences. Just like any attempt to help students learn, it is rewarding when the learning tools I have created are successful and engaging."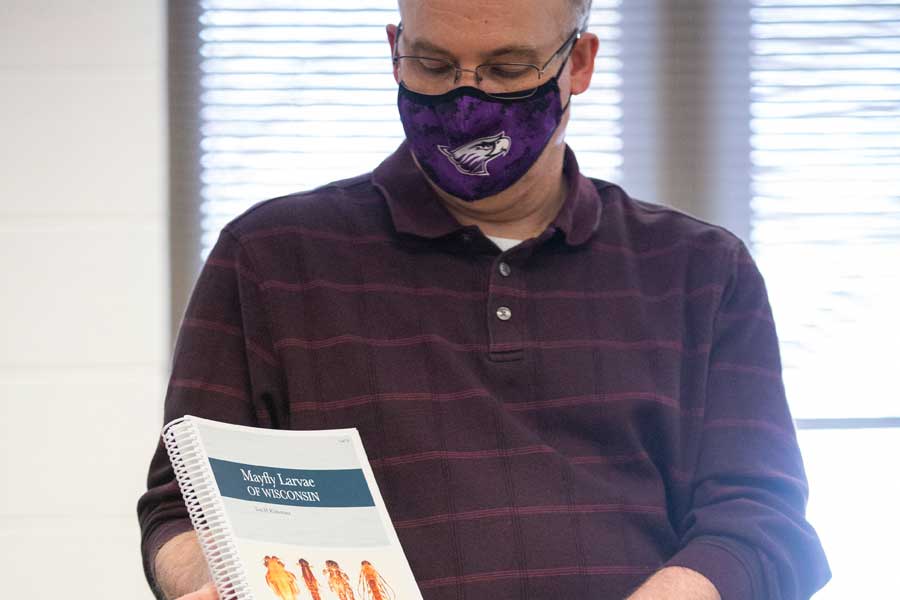 "I enjoy opportunities to engage with students during research. I study mayflies. Most summers, when there isn't a pandemic, undergraduate students collaborate with me on field and laboratory work. Past field work with students has included remote places in Wisconsin, the Upper Peninsula of Michigan and the wilderness of northwestern Ontario."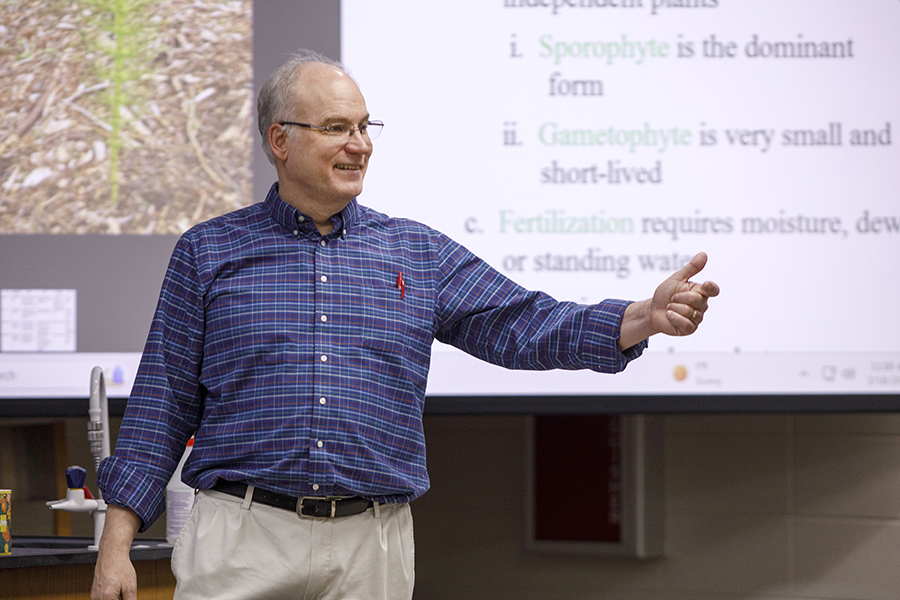 WHY I TEACH is a series about the dedicated professionals at the University of Wisconsin-Whitewater, including professors, coaches, advisors and other staff members, who make every day a teachable moment — and every place a learning place — by their expertise and example.