Annmarie Lavorata named student speaker for 2021 spring commencement
April 07, 2021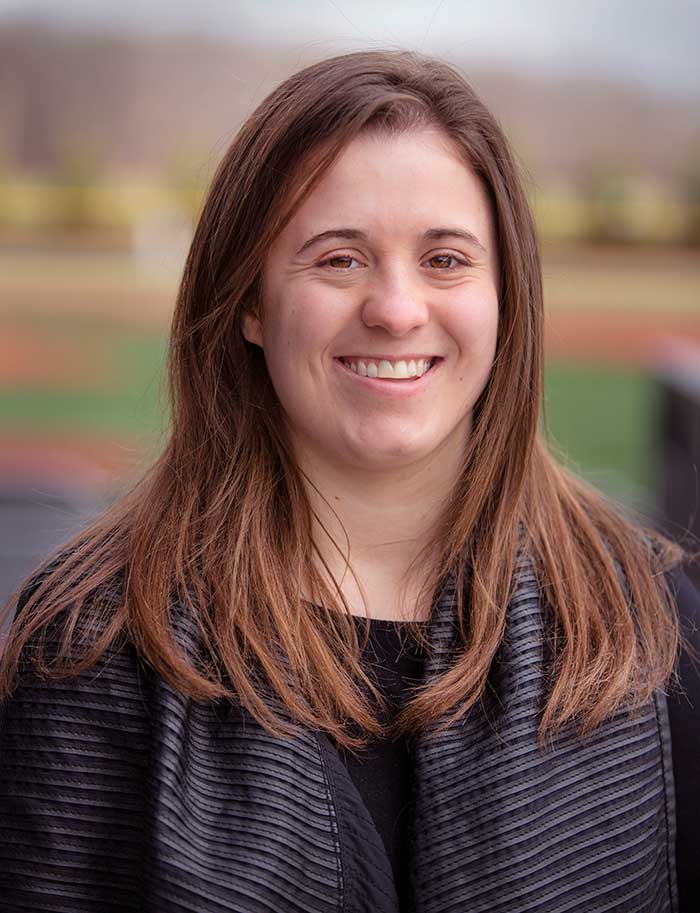 As Annmarie Lavorata looks back on her undergraduate experience at the University of Wisconsin-Whitewater, three words come to mind: experience, opportunity, family.
"It all started with my first visit to campus, when I immediately knew 'this is where I'm supposed to be.' I absolutely loved the people, the atmosphere, the vibe. Whitewater gave me a chance."
And on Saturday, May 15, Lavorata will conclude her undergraduate career as the student speaker at the 2021 spring commencement.
Her passion is communication — an exciting and expansive field where opportunities for real-world experience abound at UW-Whitewater.
Freshman year, she joined the university radio station, 91.7 The Edge WSUW-FM.
"For someone who struggled with speech and dyslexia, I was surprised to have the encouragement and confidence from my professors and fellow students that I could do this successfully. They threw me right into a broadcasting role."
Since then, Lavorata has expanded into television, too, serving as an analyst/color commentator for Warhawk football, basketball, softball and volleyball, and contributing reports for the stations' news programs. The awards quickly followed.
At the 2019 Best of the Midwest Media Fest, Lavorata was honored for her work on "Warhawks Sports Saturday." The annual fest honors broadcasting and video production excellence from Wisconsin, Illinois, Iowa, Kansas, Minnesota and North Dakota.
Lavorata was also among 12 Warhawks who took home honors at the Wisconsin Broadcasters Association 2020 Student Awards for Excellence, which recognize the state's best in student television and radio broadcasting. Lavorata won an award in Sports Programming, Play-by-Play for "Warhawk Women's Basketball vs. UW-Oshkosh."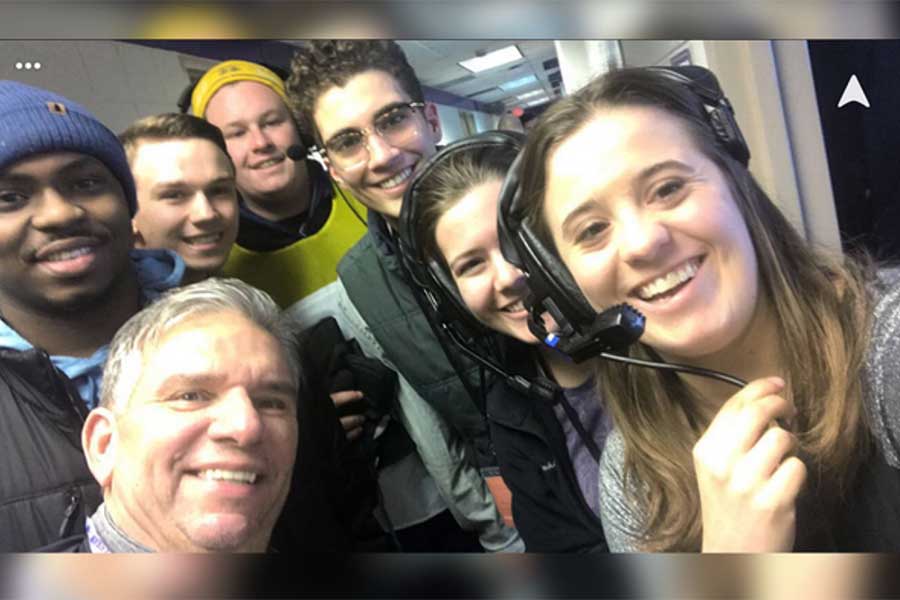 When ESPN came to Perkins Stadium for the 2019 NCAA Division III semifinal championship football game, Lavorata and her UWW-TV peers worked alongside industry professionals for the live broadcast, assisting with pre-production setup, coordinating commercial breaks and confirming touchdowns and timeouts. The game was broadcast exclusively on the ESPN3 streaming network.
"I still pinch myself that it really happened. Working in the booth with ESPN's announcing crew was an amazing experience, and I learned a lot. Everyone from the on-air talent to the director answered our questions and treated us with respect. I want to carry that on someday when I'm a mentor to the younger generation."
Throughout her time as a Warhawk, Lavorata, a communication major from Crystal Lake, Illinois, says she has been surrounded by driven and creative people "who want to push you to be better."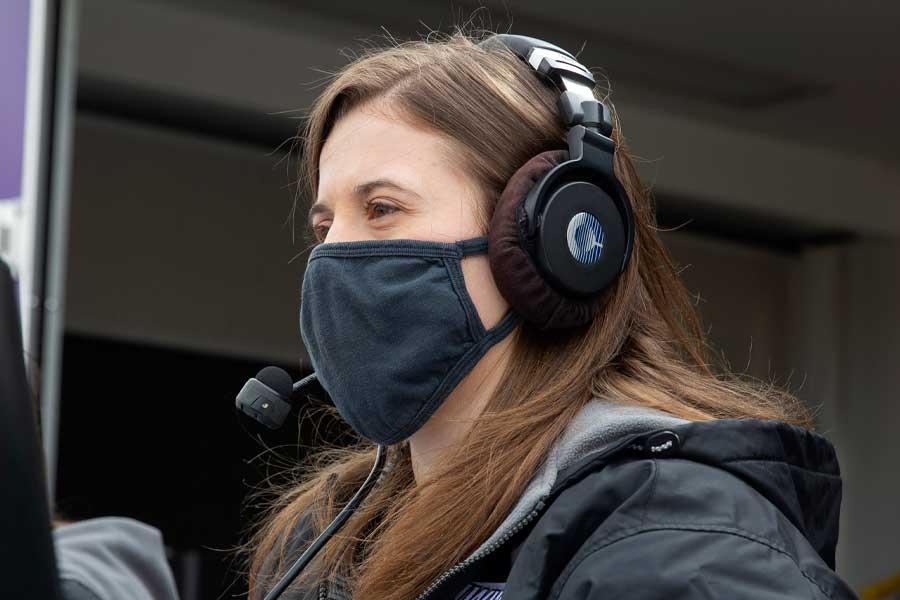 Faculty and staff members like Jim Mead, director of UWW-TV and communication lecturer, have been "incredible."
"He saw something in me, and continued to push me to be my best and to put in the effort."
Since April 2020, Lavorata has worked as a human resources intern at Lavelle Industries, a rubber and plastic manufacturer in Whitewater. After graduation, she plans to pursue a career in the journalism industry. As a huge sports fan, it would be a dream to work in a job where she can cover the Chicago Red Stars, a professional women's soccer team.
What does it mean to be a Warhawk? For Lavorata, "It means being a leader. Being myself. Warhawks are involved, strong, and dedicated people who don't give up on accomplishing their dreams."