Jennifer Rulon selected as UW-Whitewater 2022 winter commencement speaker
November 29, 2022
Written by Dave Fidlin | Photos submitted
Jennifer Rulon lives thousands of miles from Whitewater. But the city — and the University of Wisconsin-Whitewater campus — are still very close to her heart.
Rulon, who graduated with a Bachelor of Science in biology and a minor in psychology in 1993, has embarked on a series of accomplishments and pivotal life moments in various areas of the U.S. and beyond since she earned her undergraduate degree.
She will share her inspiring story as commencement speaker for UW-Whitewater's December 2022 commencement ceremony at 10 a.m. Saturday, Dec. 17.
Rulon's Whitewater roots run deep and were established at a young age. Her family moved from Detroit to Whitewater when she was in her earliest years of elementary school. Her love for the community ultimately prompted her to attend the local university after graduating from high school.
"I was a Whippet before I was a Warhawk. When it came time to applying to colleges, my mom and I talked it out, and they said, 'Why don't you apply to Whitewater and see what happens?'"
The rest, as the saying goes, is history.
From a young age, Rulon knew she wanted to work with marine life. While Whitewater is far from any setting where whales, sea lions or dolphins swim, the campus only continued to instill within her that innate love and fascination.
She was involved with Upham Geeks, a biology club, where she was able to enjoy the company of like-minded classmates. The club's advisor, Dr. Sable, led the group in a number of interesting activities — including the fine art of snacking on dried bugs.
"I worked in the admissions office, and I played intramural sports every other day, whether it was flag football, inner tube water polo or softball. I was always involved in sports somehow or I was working on campus."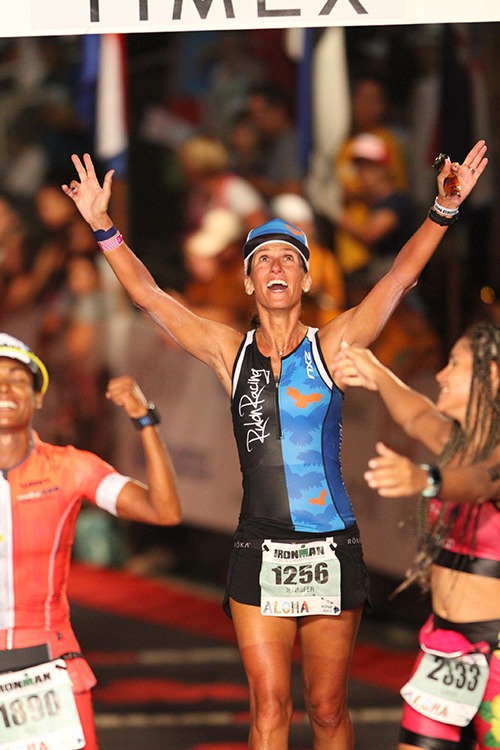 Pictured: Rulon competed in the Ironman World Championship in Kona, Hawaii, in 2017.
After graduating nearly three decades ago, she has pursued additional education, including a master's degree in kinesiology with an emphasis in exercise science from the University of Texas at San Antonio.
Rulon also has achieved goals during three monumental life moments.
Her first milestone required a bold step — one she was ready and willing to take. She landed a job working as a marine animal trainer and behaviorist at SeaWorld. She had to leave Whitewater, Wisconsin, and the Midwest to realize the dream she'd held for so long.
"People said, 'Oh, you're going to have to move if you want this kind of job.' And I said, 'That's OK. I want this dream.'"
While at SeaWorld, she became a triathlon coach, started her own company — JenRulon.com — and built a triathlon team called Rulon Racing.
In 2010, she was ready to leave SeaWorld and begin her next adventure — one that would test her endurance physically, intellectually and emotionally. A friend sent her a Walt Disney quote that comforted and encouraged her: "All our dreams can come true if we have the courage to pursue them." With strength, determination and perseverance, over time she became a 15-time Ironman Triathlete and qualified to participate in the World Championship in Kona, Hawaii, in 2017.
Through her brand JenRulon.com, she shares her inspiring messages to people from all walks of life. Her wisdom has been published and shared in disparate publications and venues, including the TEDx stage, Triathlete Magazine, Runners World and The New York Times.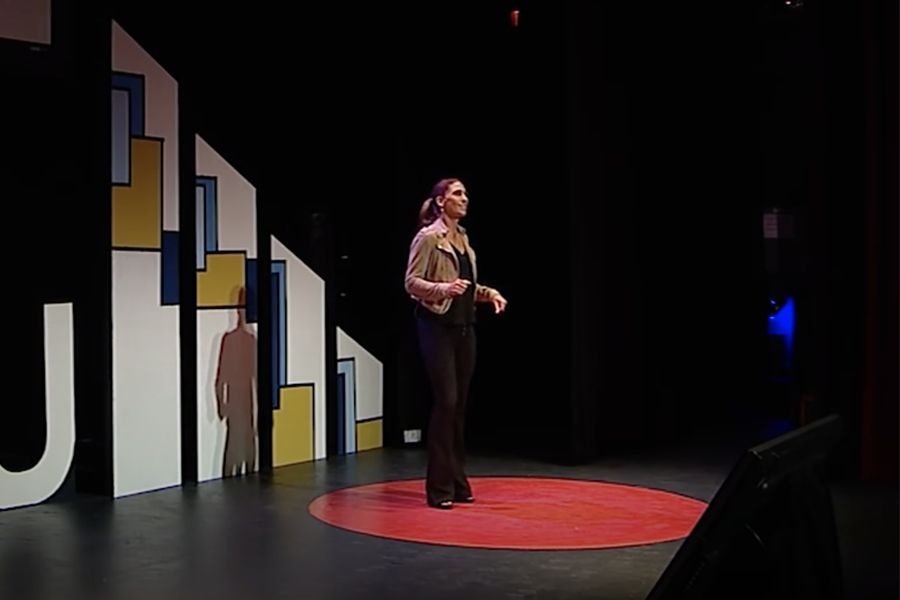 Now, Rulon is in the beginning stages of her third monumental life moment — one that allows her to go back to her innate love of oceanic life — establishing roots as a resident in another country: Costa Rica.
"I observed it, and I fell in love — I fell in love with the country, I fell in love with the people, I fell in love with the ocean. I'm just 'in the now.' I've been here nearly a year, and I absolutely love it here."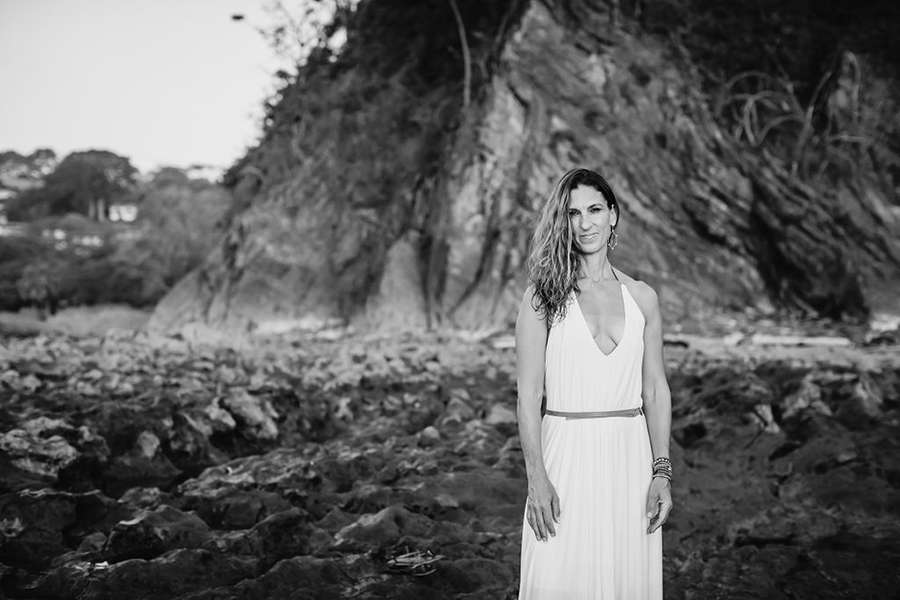 Whitewater might be far geographically, but — in a full-circle moment — she realizes how her time on campus is put to good work in her new setting.
"I ride my bike all over the place here, just like I did on the Whitewater campus. I rode my bike everywhere when I went to school there, whether it was to and from my classes or to work. I really loved that campus."
For all of her accomplishments, Rulon also readily points out the overflowing encouragement she received in Whitewater was worth its weight in gold.
"I did have professors and I had co-workers in the admissions office who believed in me. They believed who I was going to become. That was powerful."
For more information on UW-Whitewater's commencement ceremonies, visit the commencement website at uww.edu/commencement.