Warhawks continue medal-winning tradition, athletic excellence at Paralympic Games
October 01, 2021
By any definition, the two years leading up to the 2020 Paralympics in Tokyo, Japan, had been a test of will, commitment and athleticism. In the gold medal men's wheelchair basketball game between Team USA and the home team, Japan, that test ground down to the last minute. But when the medals were given out after the game, even the COVID-19 protocols smiled on the victors.
Instead of Paralympics officials distributing the medals, each player took a gold medal and put it around the neck of a teammate. In that moment, safety protocols meant that brothers honored brothers.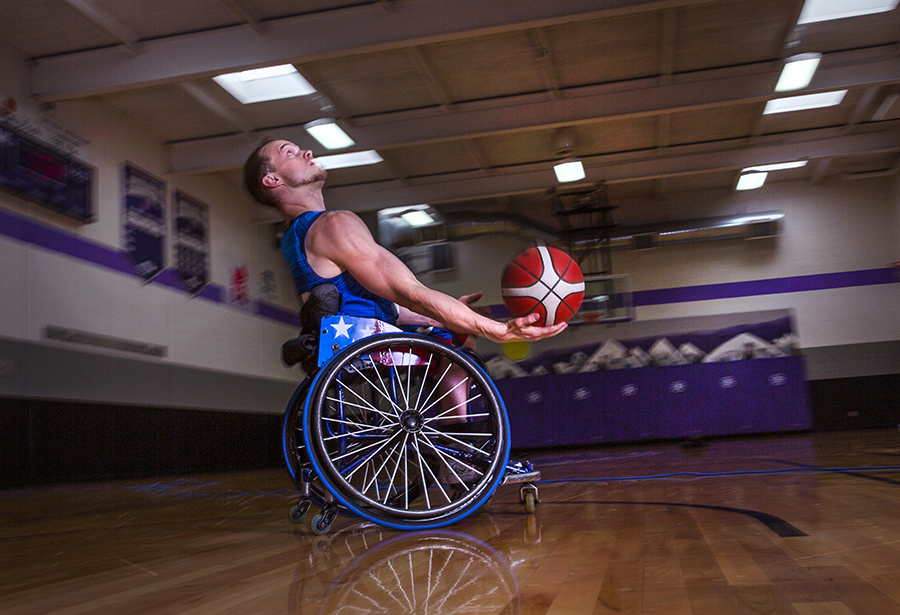 A Paralympic gold medal is heavy. University of Wisconsin-Whitewater alumnus John Boie cheerfully bore that weight for three days, taking it off to shower, then wearing it to bed. Boie's teammate Jake Williams, another Warhawk alumnus, put his medal around the neck of Team USA assistant coach Christina Schwab to give her a turn at wearing it. Only the players receive medals.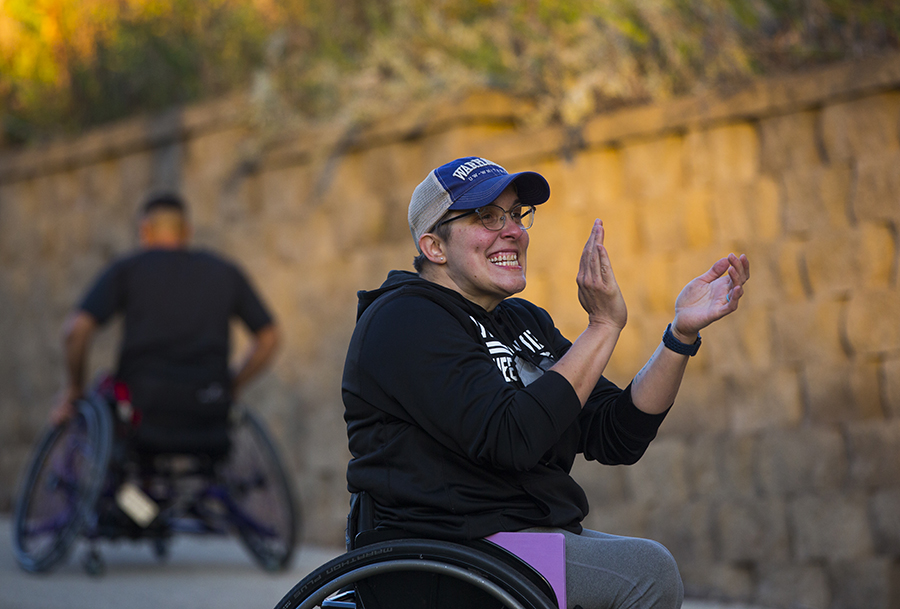 Boie, an academic advisor at the university, and Schwab, Warhawk women's wheelchair basketball head coach, have returned to duty on campus but they still radiate the experience. Boie and Williams were among five UW-Whitewater alumni out of 12 players on men's wheelchair basketball Team USA. The others were Matt Scott, Matt Lesperance, and Nate Hinze. Schwab made history as the first woman to serve as an assistant coach on the men's team. Team USA head coach Ron Lykins, who once coached the Warhawks, invited Schwab to join the staff.
Alumna Lindsey Zurbrugg and women's wheelchair basketball Team USA won bronze medals, outperforming expectations. Schwab, who mentored Zurbrugg for four years at UW-Whitewater, can hardly contain her excitement about Zurbrugg, the youthful women's Team USA and their potential to dominate women's wheelchair basketball at future Paralympics. Ixhelt Gonzalez, a high school student from Chicago who has attended Warhawk wheelchair basketball camps, was with Zurbrugg the team.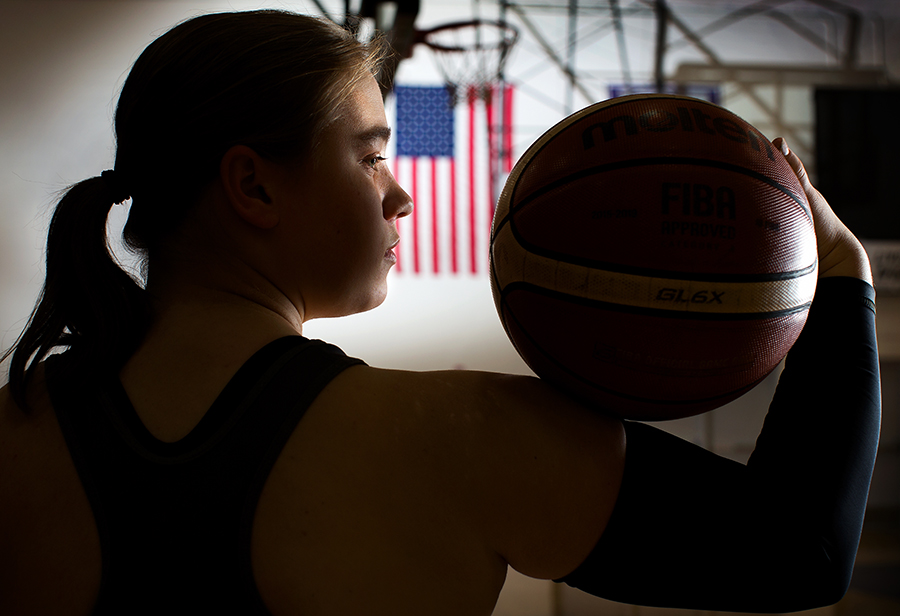 From the Paralympics, Zurbrugg has gone on to graduate school and more basketball at the University of Alabama, another national collegiate wheelchair basketball power. Zurbrugg is expected to compete at UW-Whitewater in an annual tournament hosted in November by the Warhawks.
Mariska Beijer, a Warhawk alumna who plays on The Netherlands national team, won a gold medal and was voted the outstanding female athlete of the games in online balloting. Other recent Warhawks who competed with their own national teams at the Paralympics included Mareike Miller, Laura Fuerst and Andre Bienek, all of Germany, and Sammy White of Australia.
These Paralympians represent a new class of elite athletes who have emerged in our lifetimes. Paralympic sports is its own world of competitiveness, skill, athleticism and mental toughness — a world that Warhawks will help to shape for generations to come.