Dawson Babcock selected as student speaker for UW-Whitewater 2022 spring commencement
April 22, 2022
From performing in his first musical in kindergarten, to playing his first instrument — piano — in third grade, Dawson Babcock has been immersed in music. With a Bachelor of Music in hand, he is determined to inspire the next generation of young musicians.
The University of Wisconsin-Whitewater student graduates Saturday, May 14, and will serve as one of the student speakers for commencement.
Throughout his collegiate experience, Babcock has had four field study and student teaching experiences — working with kids from kindergarten through high school, from Wisconsin to New Mexico — and is currently pursuing a career as a middle or high school band director.
"It's definitely a validating feeling for me to be a mentor and share something I'm so passionate about, and to pass those skills and lessons on to others who are equally as passionate. Every day I'm feeling more and more motivated. Teaching has reaffirmed my love for music."
The Janesville native has been gifted with outstanding music educators in his life, from primary school through college. He'll always remember the first time he met Tobie Wilkinson, senior lecturer in the music department.
"I was a senior in high school visiting UW-Whitewater during an open house event and felt the very welcoming culture that exists here — like I was home. I met Tobie at the audition, and knew there would be a strong relationship between the two of us. He has mentored me, supported me, and encouraged me to branch out."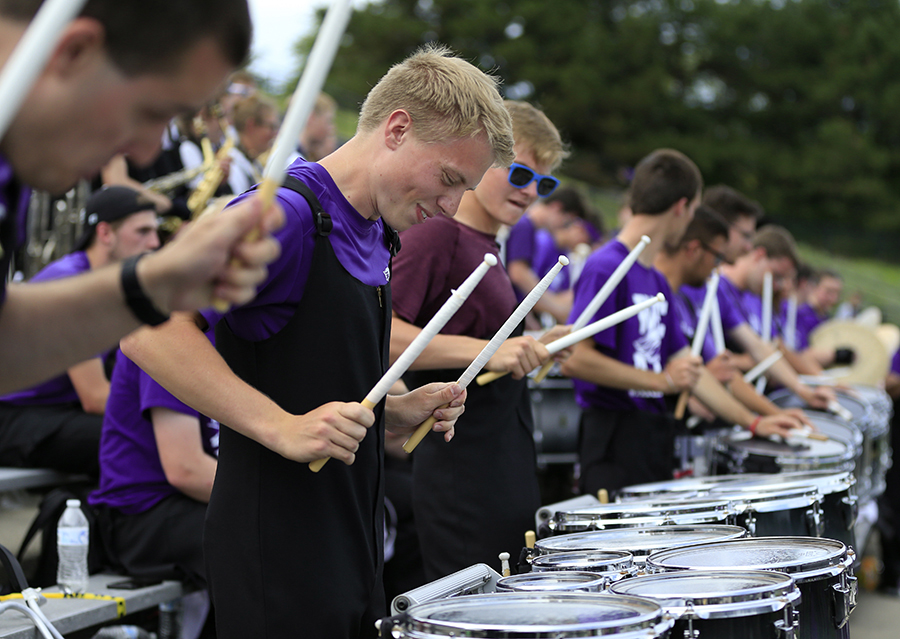 Babcock's expertise is in percussion. "There are millions of potential instruments, but my favorite is marimba. I've performed on objects as unusual as railroad ties, hooked on rope, and once performed using eight metal bowls suspended in the air."
Music teachers need to be skilled in a wide variety of instruments. In addition to piano and percussion, Babcock can play trombone, trumpet, flute, clarinet, sax, oboe, bassoon, and violin —and is learning ukulele and guitar. He's performed in several of UW-Whitewater's ensembles, including the Warhawk Marching Band, Concert Band and Symphonic Wind Ensemble, to name a few.
Involvement is a passion for Babcock. He's proud of his work as a student employee in the Registrar's Office, which "took a chance" on him as a freshman and where he has worked for more than four years, becoming a leader. He is a member of the Hawk Squad — the energetic student orientation team — and serves as a Peer Mentor, shepherding new students through the first year of their college experience to help them find engagement and academic success.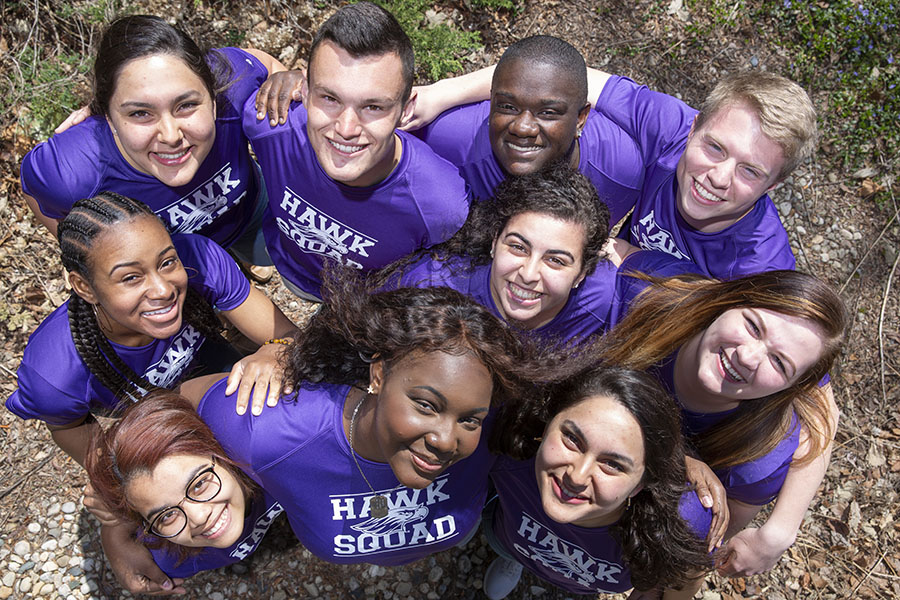 His aim is to have a positive, lasting impact on people.
"Being a Warhawk means being part of a tradition of excellence and making a difference in the community. Whether it's inspiring the next musician or teacher, or someone from another major to pursue their career and their passion — I want to hold myself to a higher standard and encourage them to do the same."