Camp Focus
On the first day of camp, registrants will play a short audition and be placed in percussion ensembles and small groups for master classes according to age, audition results and ability. Each registrant will have the opportunity to attend master classes in the following areas:
Grip and Snare Drum Technique:Instruction will include how to grip the snare drumstick appropriately. The development of strong technique will be emphasized.
Drum Set:Registrants will have the opportunity to learn various techniques and styles used in drum set performance. They will also learn about the history of the drum set and its evolution over the past two centuries. Other topics may include: influential drummers, timekeeping, set-up, drum selection and equipment suggestions.
Mallet Percussion:Registrants will learn strategies for improving reading skills and proper technique on mallet instruments. Four mallet grips and techniques will also be covered.
Symphonic Percussion:Registrants will be exposed to proper technique using cymbals, tambourine, castanets and other accessory instruments.
Timpani:Tuning, proper playing techniques, sound production and mallet selection will be covered.
Hand Percussion:Registrants will have the opportunity to work on basic hand drumming techniques. Conga and bongo technique will be a primary focus. Other areas of instruction may include sessions on djembe, bodhran and tabla.
Facilities
UW-Whitewater is proud of its strong music department and facilities. Each registrant will have access to a variety of percussion instruments including marimbas with extended range, timpani, drum sets, and a variety of hand percussion instruments.
Performance
Camp staff will present performances for the campers. These performances are free and open to the public. On Friday afternoon, the camp will conclude with registrant performances. Parents are encouraged to attend these performances when they come to pick up their child.
Camp Staff
Tobie Wilkinson, Camp Director
wilkinst@uww.edu Office # 5703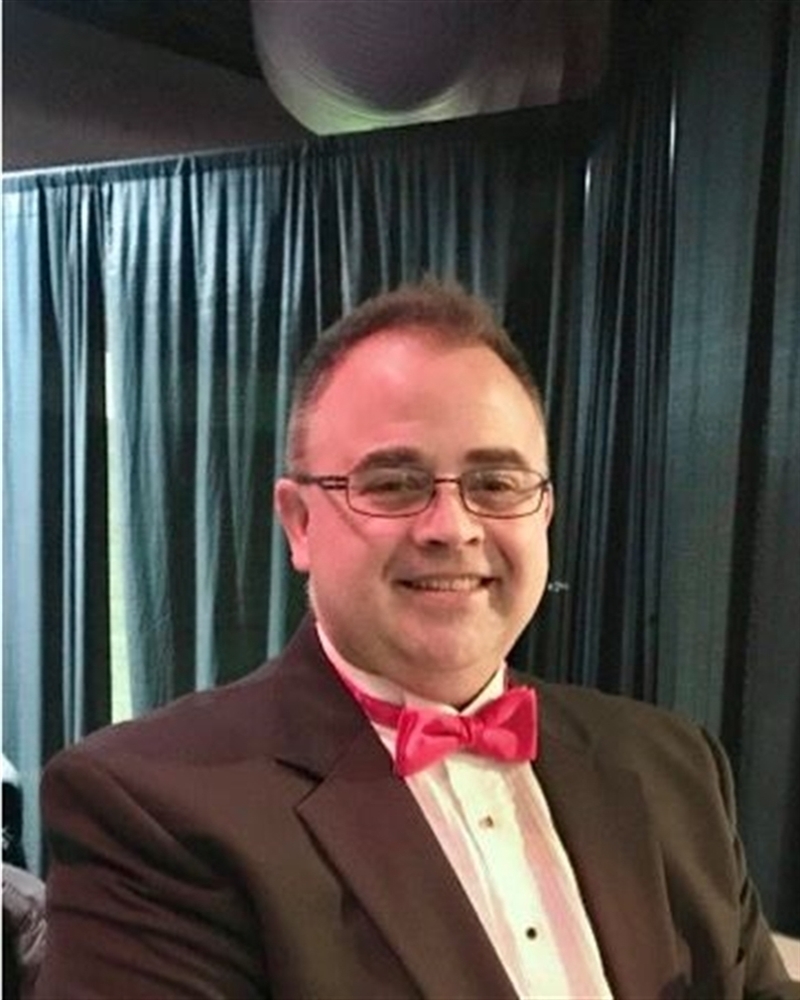 Tobie Wilkinson has been a Senior Lecturer of Music at UW-Whitewater since 2002. Mr. Wilkinson teaches applied percussion lessons, is assistant director of the UW-Whitewater Warhawk Marching Band, directs the UW-Whitewater Percussion Ensemble, and teaches Percussion Methods. He is a frequent adjudicator/clinician and performs as a free-lance percussionist. Currently, he holds the position of Principal Timpanist with the Racine Symphony Orchestra and is the Past-President for the Wisconsin Chapter of the Percussive Arts Society. He received his Bachelor of Music Performance, and Bachelor of Music Education degree at Central Michigan University, and his Master of Music Performance degree at Rice University.
Kelley Radowick
Kelley Radowick received her Bachelors and Masters of Music Education degrees from Central Michigan University. She was a member of the Robert Hohner Percussion Ensemble, CMU Wind Ensemble and the CMU Marching Band. Ms. Radowick's ensembles have competed at the State and National level, and consistently received outstanding ratings. Ms. Radowick maintains an active teaching and performing schedule, and is a member of the Percussive Arts Society.
Derek Crawford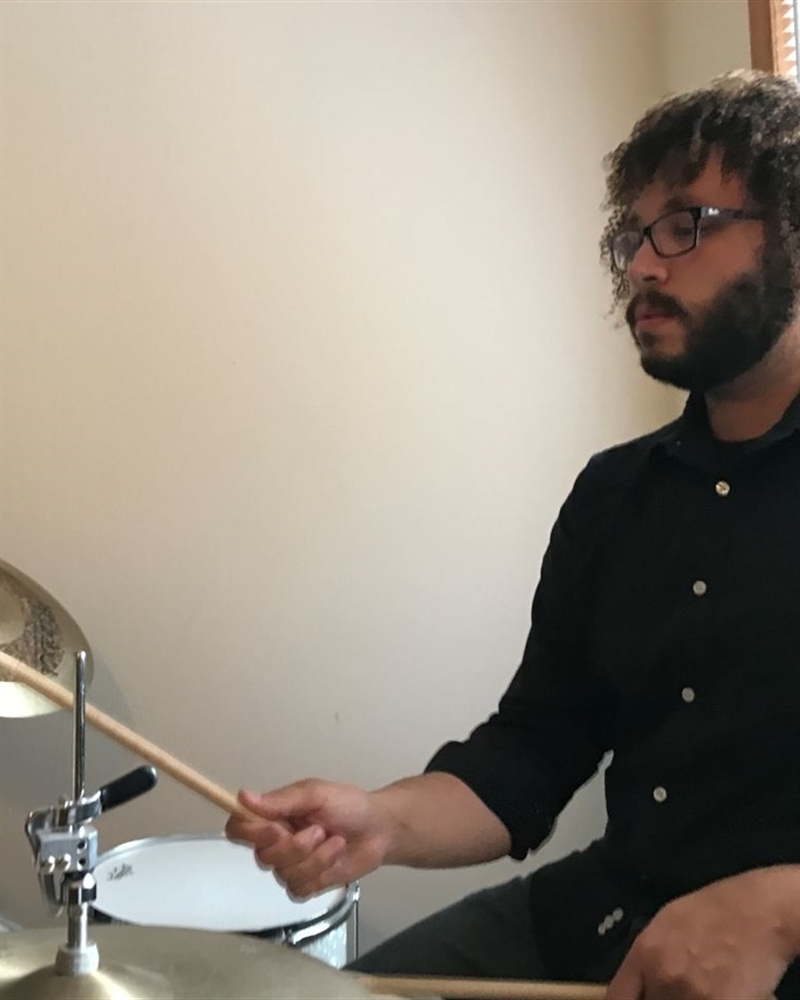 Derek Crawford has gone from basement band beginnings to being a first-call figure in the Chicago music scene - both in the studio as well as the stage. Derek brings a distinctive percussive voice to any situation he plays in while displaying versatility not found in many musicians. He is equal parts Rock and Jazz and is at home locking into a tight groove or stretching a composition to its improvisational limits. His style has been described as 'John Bonham plays Stewart Copeland on a Miles Davis gig.'
While attending Central Michigan University, Derek studied orchestral percussion with the late Robert Hohner. He performed as a founding member of the Robert Hohner Percussion Ensemble and recorded with this internationally recognized group on composer David Gillingham's landmark album "Stained Glass; Music for percussion". Derek has a keen interest in vintage-percussion instruments and percussion history in general. His experience as an instrument maker led him to work as a drum maker for both Bison Drum Company and Trick Drums USA, as well as being a luthier for Lakland Basses.
Since making Chicago his home in 1995, Derek's focus has been on making great music. He has performed and recorded with some of the best talent the Midwest has to offer. A partial list of credits includes; The Getouts, Rivals of the Peacemaker, The White Saddle Band, Clip Art, Brad Cole, Katie Todd, Dick Prall, Glen Phillips (Toad The Wet Sprocket), Bleary, Sunday Runners, Todd Bowie, John Munson (Semisonic), Mike Hoffman (E.I.E.I.O.), Starch Martins, Frank Catalano, The Northwoods Improvisors, Fareed Haque, Ellen Rosner, The Convulsions, Ari Brown, The All Rectangle, and Jade Maze.
Derek Crawford uses Ludwig drums.
Insurance
Registrants are encouraged to have their own health insurance as accident insurance provided by the University is limited. Each registrant will be covered by a limited accident insurance policy. The insurance includes primary coverage up to $10,000. Insurance does not cover pre-existing injuries and is for accidents only. The cost of insurance is included in the registration fee.
Special Notice
The University of Wisconsin-Whitewater is committed to equal opportunity in its educational programs, activities and employment policies, for all persons, regardless of race, color, gender, creed, religion, age, ancestry, national origin, disability, sexual orientation, political affiliation, marital status, Vietnam-era veteran status, parental status and pregnancy.
If you have any disabling condition that requires special accommodations or attention, please advise us well in advance. We will make every effort to accommodate your special needs.
Registering for this event you understand that the University may take photographs and or videos of event participants and activities. You will be required to agree at the time of registration that the University of Wisconsin-Whitewater shall be the owner of and may use such photographs and or videos relating to the promotion of future events. You will relinquish all rights that you may claim in relation to use of said photographs and/or videos.