Transition Improvement Grant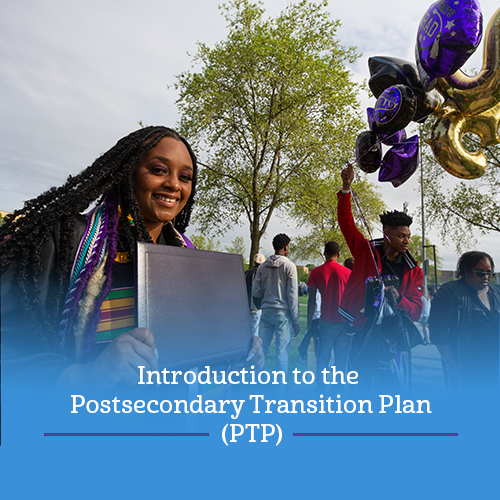 Introduction to the Postsecondary Transition Plan (PTP)
Introduction to the Postsecondary Transition Plan (PTP) page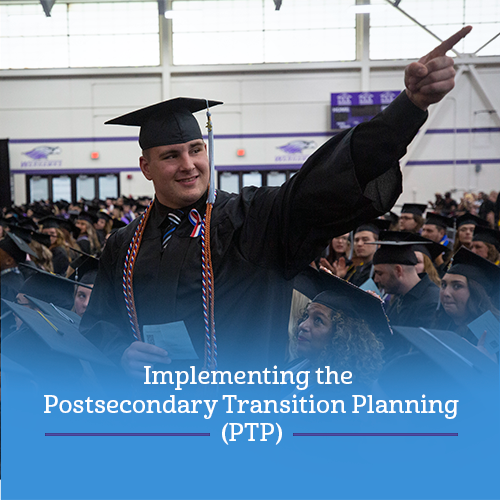 Implementing Postsecondary Transition
Plan Best Practices in the IEP
Implementing Postsecondary Transition Plan Best Practices in the IEP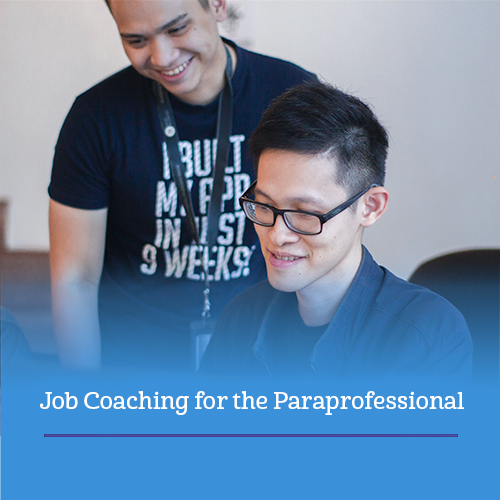 Job Coaching for the Paraprofessional
Job Coaching for the Para Educator page
Free, non-credit courses
The Transition Improvement Grant (TIG) staff have created this course to ensure students with disabilities are graduating from high school college, career, and community ready. This course will provide you with procedural and effective ways to assist students in planning for their future after high school. The intention of this course is that new and/or emergency licensed teachers, along with students involved in teacher preparatory courses will gain the knowledge and skills they need to provide effective transition planning for their students. After completion of this course, you will have the knowledge and skills to develop not only a compliant Postsecondary Transition Plan (PTP), but a best practice plan for students with IEPs.
x
What is a MOOC?
Massive Open Online Courses (MOOCs) are online learning experiences that aims to have unlimited participation. UW-Whitewater's MOOCs are not offered for credit. No previous experience is needed, and the course is open to anyone interested in learning more about the topic.
x
---
x
Certificate of Completion
Once you have completed this course, a link to a certificate documenting your completion will be emailed to you, and be available to download from your Canvas course catalog. To locate this certificate, navigate to your Canvas Dashboard, choose "Completed" and choose to "View" or "Download" your certificate.
x
---
x
Project Partners



Wisconsin Transition Improvement Grant Team
x