Other Resources
Current Events
Recreation Fields
Recreation Fields are CLOSED
for the season.
The fields will re-open March 30th.
(weather permitting)


Intramural Deadlines
Wednesday, January 28
Basketball
Volleyball
Wheelchair Basketball
Wednesday, February 4
Floor Hockey
Innertube Water Polo
Dodgeball Tournament

All Entries due ONLINE by 4pm
Here's How to Enter


Upcoming Home Club Events
Tuesday, February 3
Club Sports Meeting
9pm, Room 183BC
Wednesday, February 4
Men's Volleyball (JV & VAR)
v Marquette University
6:30/8pm, Russell Arena
Saturday, February 7
Women's Volleyball
Home Tournament
all day, Russell Arena & Fieldhouse
Announcements
NOW HIRING INTRAMURAL SPORTS OFFICIALS!
Intramural Sports is Now Hiring Officials and Scorekeepers for spring semester.
To officiate, you MUST come to one of the NEW Officials Meetings.
There is a meeting tonight!

NEW Officials Meetings:
Wed., Jan. 21, 5pm, Room 183BC
Thu., Jan. 22, 5pm, Room 185
Please bring the following to these meetings:
1. Hawk Card or Driver's License and
2. Birth Certificate or Social Security Card
(the above are needed for your payroll packet)
After attending one of these meetings, you must come to all of the trainings for the sport(s) you are interested in officiating.
To view the Training Dates, visit the IM Officials Page here.


Group Fitness FREE Week Ends Friday!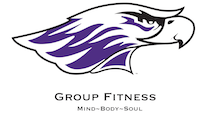 All Group Fitness Classes have been FREE this week. Don't miss out on your chance to try our classes. Free Week will end this Friday. To join a class, bring your Hawk Card to any of our classes and have fun!

For a complete schedule, please visit the Group Fitness Page here.
Basketball, Volleyball & Wheelchair BB Due Jan. 28th!

Registration for Intramural Basketball, Volleyball and Wheelchair Basketball are all due by 4pm on Wednesday, January 28th! All sign-ups are ONLINE at IMLeagues.com/uww.


To learn how to sign-up, please visit the How To Enter Page here.
To see the Spring 2015 IM Calendar, please visit the Calendar Page here.
Current Events
Recreation Fields
Recreation Fields are CLOSED
for the season.
The fields will re-open March 30th.
(weather permitting)


Intramural Deadlines
Wednesday, January 28
Basketball
Volleyball
Wheelchair Basketball
Wednesday, February 4
Floor Hockey
Innertube Water Polo
Dodgeball Tournament

All Entries due ONLINE by 4pm
Here's How to Enter


Upcoming Home Club Events
Tuesday, February 3
Club Sports Meeting
9pm, Room 183BC
Wednesday, February 4
Men's Volleyball (JV & VAR)
v Marquette University
6:30/8pm, Russell Arena
Saturday, February 7
Women's Volleyball
Home Tournament
all day, Russell Arena & Fieldhouse